Looking for the purrfect "next thing" for your feline family members? We've got the latest cat-friendly products here!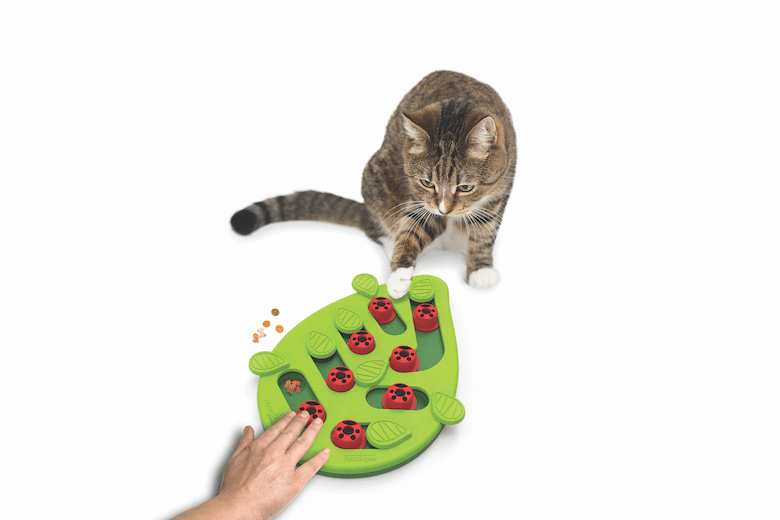 Puzzle & Play Buggin Out
This Petstages cat game by Nina Ottosson helps curious cats exercise their natural curiosity and foraging instincts. Kitty can bat at the pegs and swivel the leaves to uncover 14 hidden treat compartments. Difficulty can be adjusted.
Use the puzzle to replace the cat bowl to engage your cat's hunting and foraging instincts. Holds up to ¼ cup of food. No removable parts for safer play and easy cleaning. $19.99. Petstages; petstages.com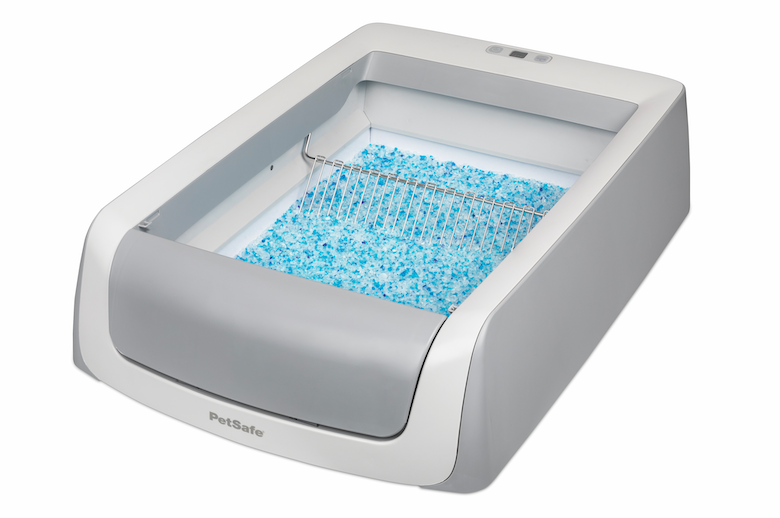 ScoopFree Self-Cleaning Litter Box, 2nd Generation
New, updated design of this litter box that doesn't need scooping, cleaning or refilling for weeks. Safety sensors ensure that the scooping cycle only occurs when your cat is out of the box and disposable trays have a plastic lining to protect against leaking. A health counter tracks how many times your cat uses the box, to help detect early signs of a health issue. Uses crystal litter to control odor, absorb urine and dehydrate solid waste. Cat likes privacy? There is an updated ScoopFree Covered Self-Cleaning Litter Box, too. $144.99/no cover and $179.95/covered. PetSafe; petsafe.net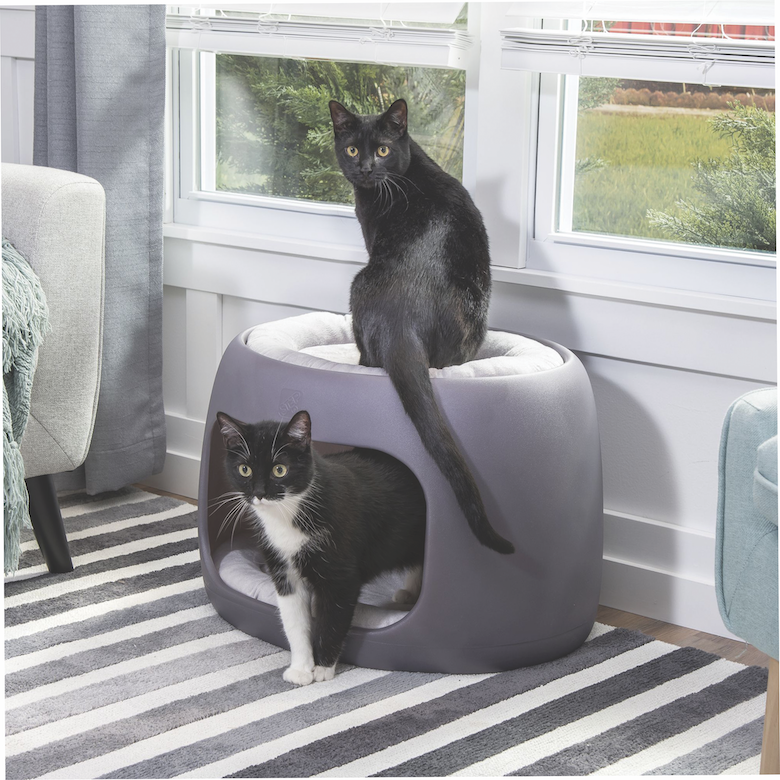 Step2 Furry Friends Bunk Bed
Cats can both nap and lounge with up to two furry friends in this stylish bunk bed. Lightweight and portable, easily place the pet bed in your cat's favorite spot. Can also be used as a top-tier lounger or bed with a storage cubby underneath for toys and treats. Includes two plush, tufted pet beds. Easy to clean — simply rinse out and tilt to dry. For cats up to 30 pounds. $69.99. Step2; step2.com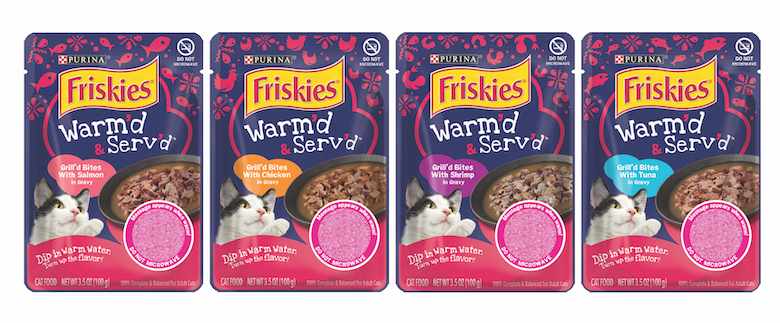 Friskies Warm'D & Serv'D
Looking for 100% complete and balanced nutrition for adult cats that's not the same old thing? Try these new Grill'D Bites in Savory Gravy — easy to warm up and serve. Just dip the unopened pouch in warm water to turn up the flavor. When the pouch changes color, it's ready to serve. Comes in four flavors: Grill'D Bites with Salmon in Gravy, with Chicken in Gravy, with Shrimp in Gravy and with Tuna in Gravy. Available in 3.5 oz. pouches. $0.75 per pouch. Purina; purina.com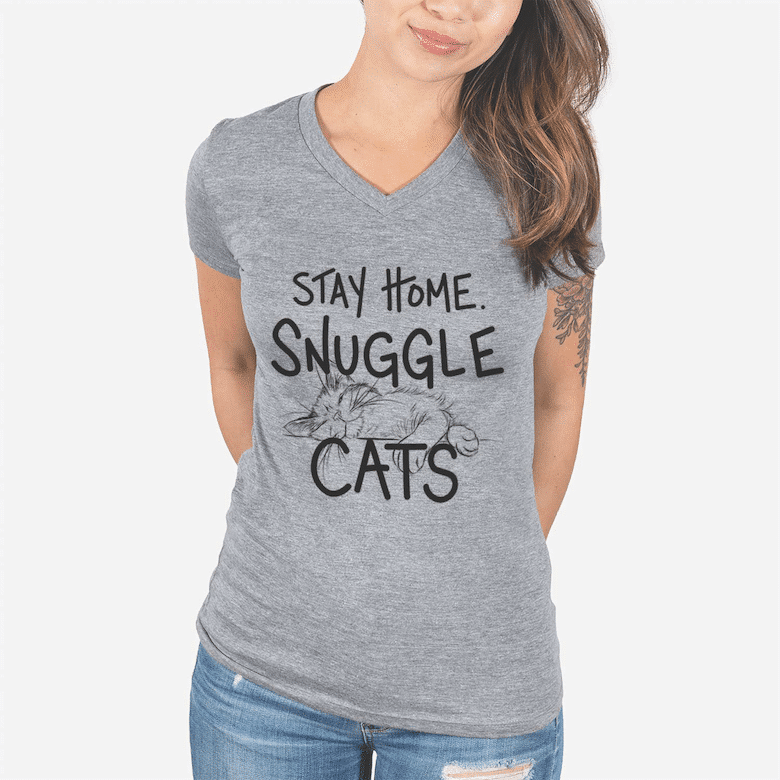 Women's Modern V-Neck Shirt
Spread the message with this adorable tri-blend, scoop V-neck T-shirt. The fabric is lightweight without being too thin. Comes in three colors: heather grey, olive and blue, plus in sizes XS-4XL. Stay Home Snuggle Cats also comes in a unisex hoodie, long-sleeve crewneck, racerback tank top and more. $26.99. Inkopious; inkopious.com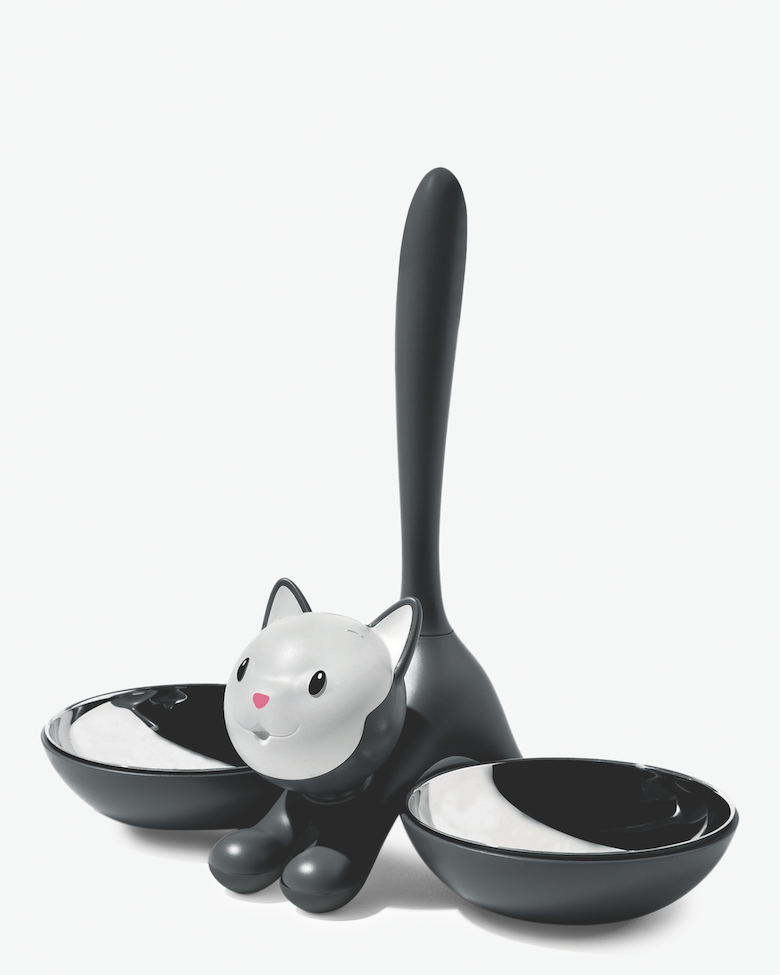 Alessi Tigrito Cat Bowl
Kitty can eat and drink in style with this modern and fun dual cat bowl. Crafted from durable thermoplastic resin, it features pet-safe stainless-steel bowl inserts. Available on online luxury shopping platform Olivela, with 20% of each sale going to charities benefiting local, national and international causes. $82. Olivela; olivela.com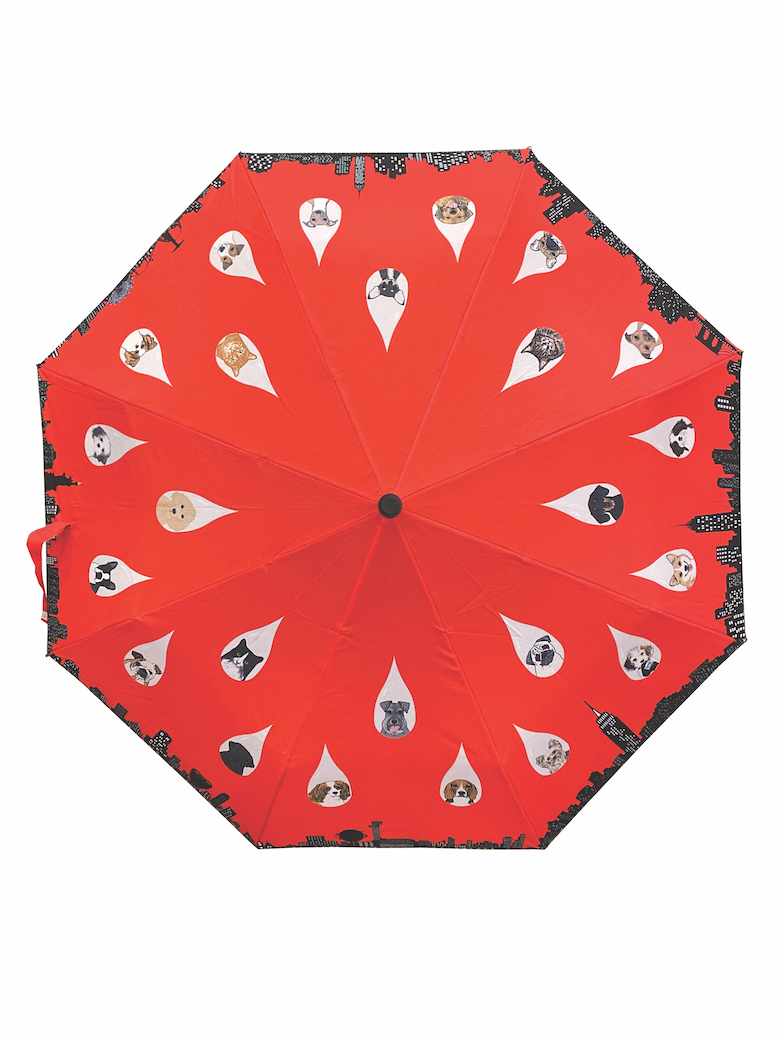 Raining Cats and Dogs Designer Umbrella
Brighten those rainy days with these cheery, fashionable umbrellas. Featuring pop art portraits, the umbrellas include the iconic New
York City skyline. Umbrellas have auto open and close features for one-handed operation. Comes in purple, green, yellow, red, blue or black. Sabyloo supports rescues. $24.99. Sabyloo; sabyloo.com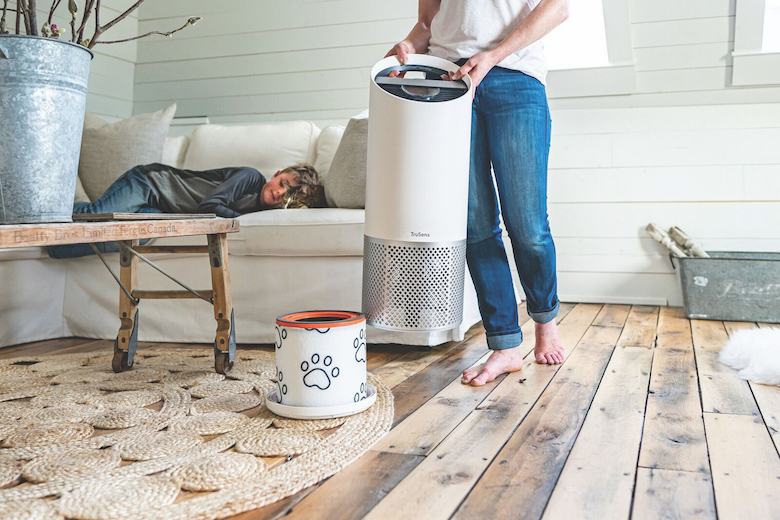 TruSens Air Purifier & Pet Filter
Stop dander and odor from your beloved kitty with this new pet filter line for TruSens air purifiers. Its remote SensorPod continuously gathers information about the room's air quality, sends those exact levels to the purifier, which then adapts its fan speed to clean all the air. Small air purifier for rooms up to 250 sq. feet, the medium up to 375 sq. feet and the large up to 750 sq. feet. The new specialty pet filter has a washable cotton prefilter and True HEPA for capturing up to 99.97% of pet dander, plus helps eliminate common pet odors. Air purifiers: $149/S, $249/M, $399/L. Pet filters: $49/S, $69/M, $89/L. TruSens; trusens.com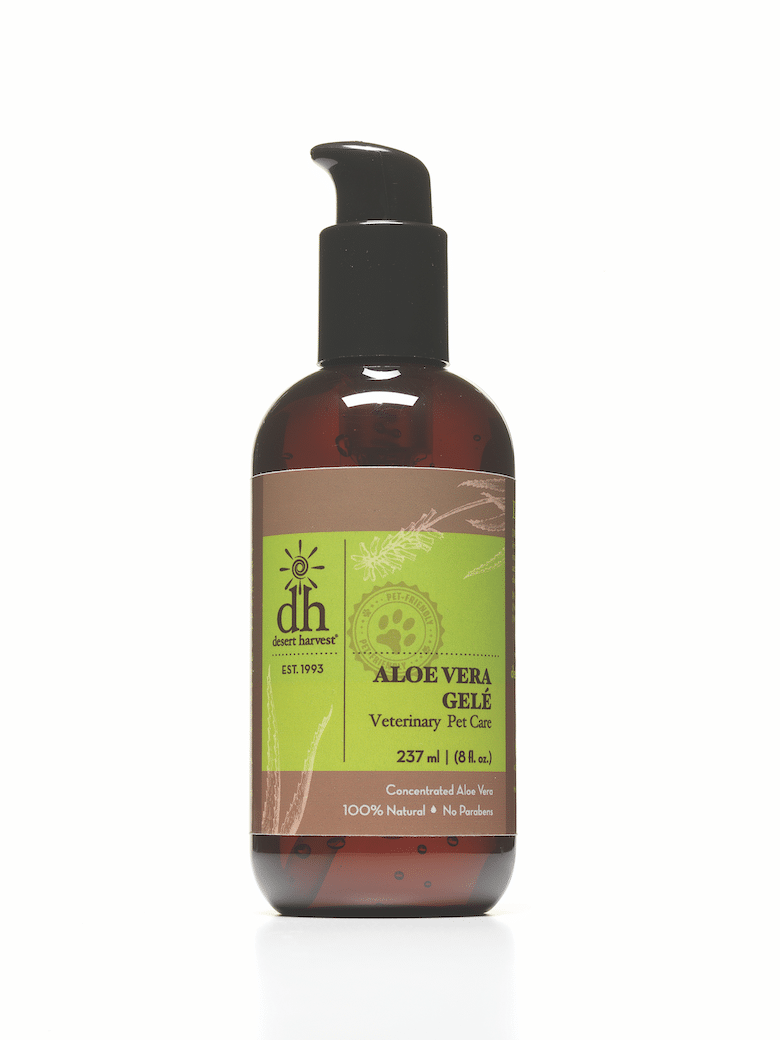 Furry Vet Pet-Friendly Aloe Vera Gelé
Made with the highest-grade, organic 80% concentrate, the Aloe Vera Gelé moisturizes, soothes and relieves inflammation; itching; irritation and pain associated with allergic reactions; dry, cracked or chapped skin; mange; hot spots; eczema; acne; dermatitis; insect bites; burns; surgical incisions; abrasions and cuts. Desert Harvest removes all anthraquinones, insoluble fiber and water, and contains no artificial ingredients or fillers. Organically sourced, vegan, gluten-free, starch-free and non-GMO. $17. Desert Harvest; desertharvest.com