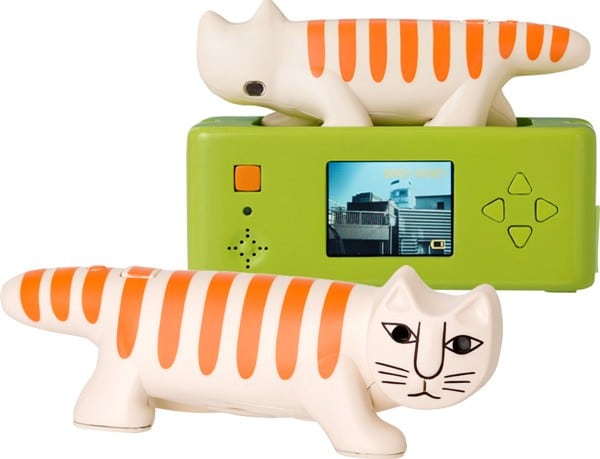 Japanese company Superheadz has just rolled out a new 3MP Necono digital camera/video cam and frankly, I don't think I can live without it.
Superheadz touts is as being "No longer a camera, more like a pet." Pictured above with an optional LCD dock that will be available later in the year, the full-featured camera is the cat as shown below: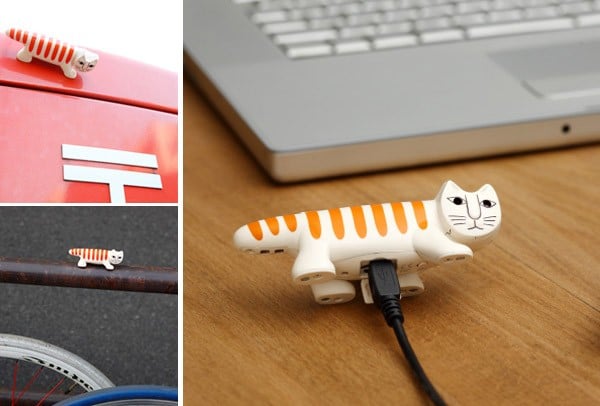 Based on a design by Swedish ceramicist Lisa Larson, the cat has magnetic paws and a self-timer for fun fun fun self-portraits.
A mic and CMOS sensor combine to record VGA videos or 3 megapixel JPEG images to microSDHC cards.
The images have a lot of purrsonality, similar to what you'd snap with a Holga or Diana toy camera. With tax, the cam will set you back just under $200 (currently, 15,750), so it doesn't come at a toy camera price.
But can you set a price on its inherent kitteh appeal?
We'll take a look at it in action (complete with big orange tabby) and show you how to order after the jump.

In the video, you'll see both still photos and video footage shot with the Necono. It also points out where on the cat you'll find the shutter button, microphone, USB port, etc. It's a marvel of Japanese ingenuity. And the packaging will put a smile on your face!



Admit it. You can't whip that credit card out fast enough, can you?
Click here to order
.