Meow-Meow, Milo, and Simba are more than just awesome cat names. They're also the monikers of the handmade kitty necklaces created by Mocha's Friends. Each piece, intricately decorated down to tiny details like whiskers and paws, is lovingly given a unique personality to match its adorable look. Pick one that looks the most like your cat, or go with the personality that best matches your own feline nature!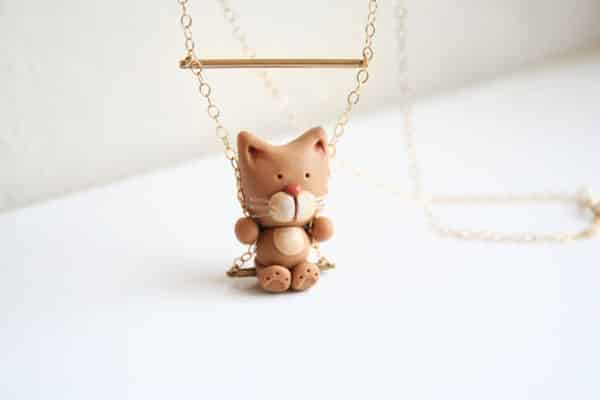 The line of handmade animal jewelry was inspired by designer Esther's beloved Welsh Corgi, Mocha. She wished that the dog, who she considers her best friend, had more furry companions to play with, and created an imaginary world of of creatures (including cats!) that she brings to life using poymer clay and paint.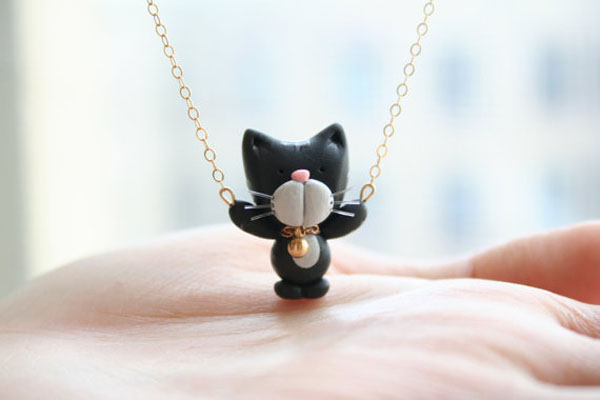 First, there's Simba, a gray tabby with a pink nose and toes, who is described as "a lion trapped in a cats' body." A black-and-white tuxedo cat named Milo "is a very lovely cat that doesn't hide his expressions" and has a fondness for purring, growling, trilling, hissing, snarling, and meowing! Meow-Meow, a beige kitty, is a "lone cat that likes to roam around wherever he pleases." One of his human interests includes indulging in relaxing bubble baths with his rubber ducky!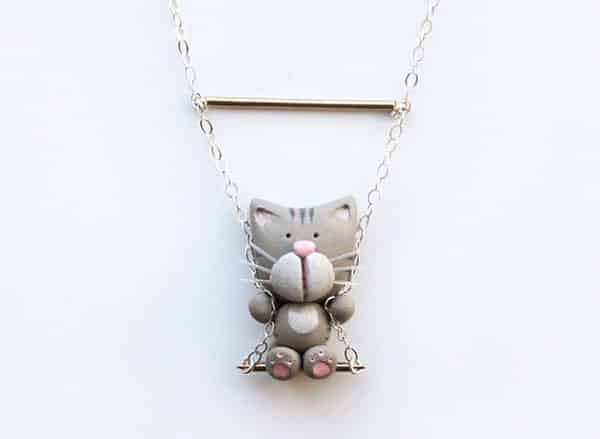 As if the charms weren't cute enough on their own, the acrobatic kitties come perched on their own little swings or adorned with tiny bell collars, which are sure to attract a lot of attention, whether you're cruising the local cat show or the coffee shop.
Visit the Mocha's Friends Etsy Shop to browse through their entire selection of animal-inspired clay creations.