It's no secret that all the ladies at Catster's World HQ are huge Hello Kitty nerds. Ask any girl here and she'll tell you how tall Hello Kitty is (five apples tall) and what she weighs (as much as three apples). When Forever 21 came out with their Hello Kitty collection, we were first in line. Our community manager even has this gangsta bit of HK bling that sees the light on special occasions.
Anyway, we were stalking Hello Kitty on Facebook as usual this morning when our favorite cat put out a call for HK-themed holiday photos. And some of the submissions were pretty darned pawsome. We've selected our favorites.
Here are six ways fans can celebrate the Holidays with Hello Kitty this year:
1. Top your tree with the world's most famous cat.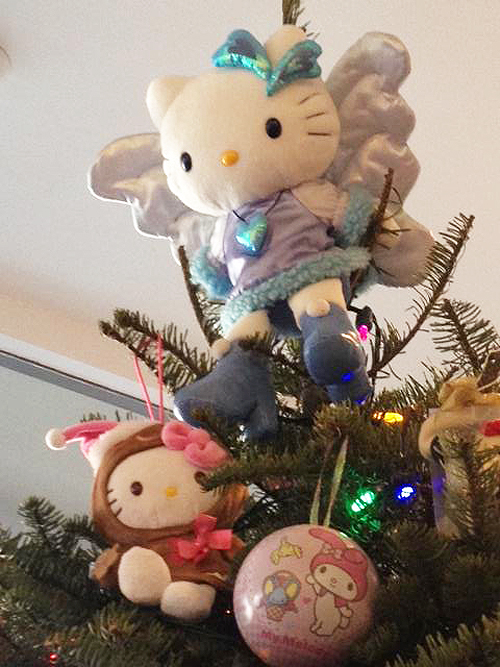 2. Let it snow indoors with a frosted tree and plenty of kitty.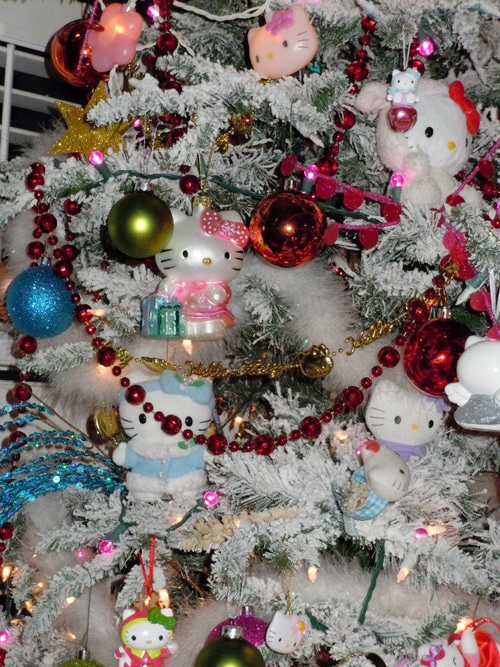 3. Take your fireplace up a notch with some HK stockings.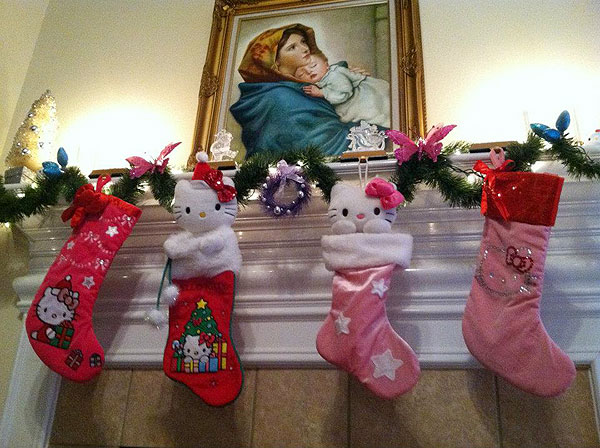 4. Do take your obsession outdoors.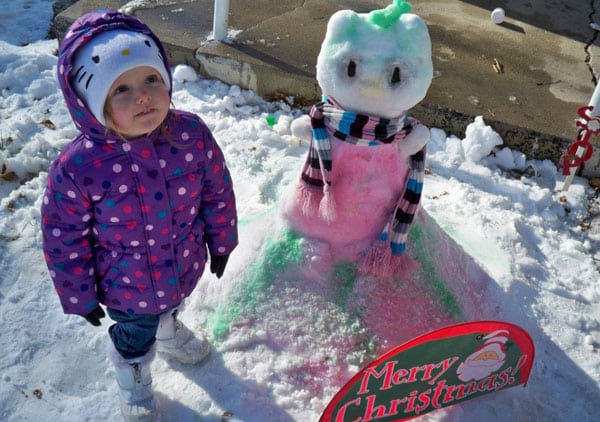 5. Sometimes you need some red with your red.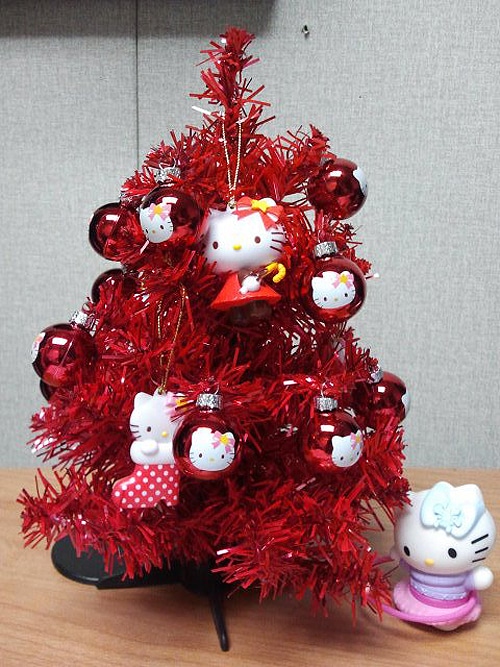 6. Get crafty with sequins, glitter and Hello Kitty ribbon.