Not Found
The requested URL /org8882.txt was not found on this server.
Additionally, a 404 Not Found error was encountered while trying to use an ErrorDocument to handle the request.
---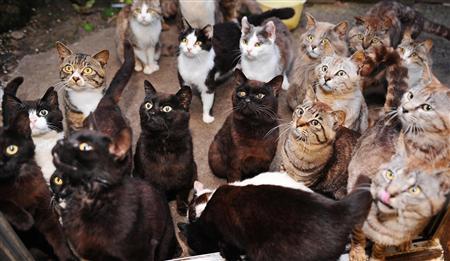 Ingrid King received this comment on her "The Conscious Cat" blog regarding the fate of feline and elderly residents of Cat Island (Tashirojima) after the earthquake and tsunami:
I have a friend in Japan who managed to get in touch with people who knew about Tashirojima people and cats are said to be okay, but there was a lot of building damage and they need bare necessities for humans and cat food The Japanese organizations said they couldnt help at the moment (my friend was very frustrated) and hes checking for some other foreign organisations which maybe could help. He also found out that a Japanese defence forces helicopter landed there this afternoon. So thats hopeful. Lots of volunteers are going to be needed there to help rebuild the island.
*/