Whether you're holiday shopping for yourself or a friend, this year's cat calendar lineup has something for everyone. From black cats telling all to what cats can teach us and cat shaming to a few calendars hot enough to burst into flames! Here are our top 10 cat calendars to snap up this year: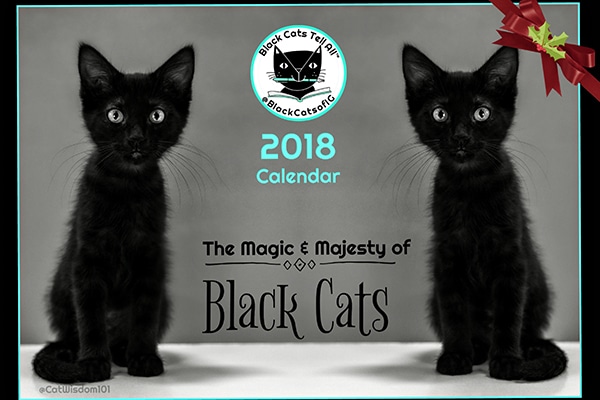 Cat Wisdom 101's calendar featuring black cats with inspiring quotes is sure to brighten the holidays. The true tales and breathtaking images were curated by famed cat behaviorist Layla Morgan Wilde. Some of the kitties in the calendar are featured in Wilde's nonprofit initiative and book, Black Cats Tell All: True Tales And Inspiring Images. Black Cats Tell All 2018 Calendar ($21.95). zazzle.com.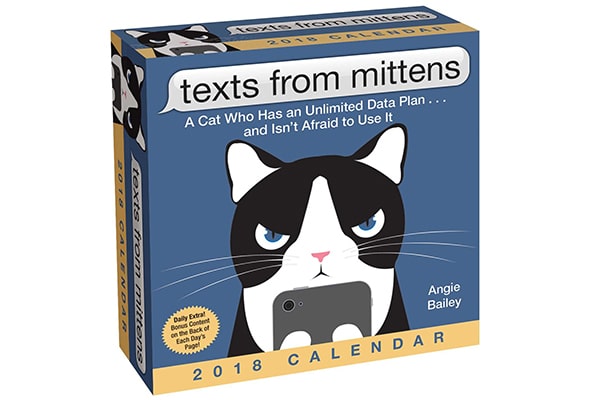 Catster author Angie Bailey has created a calendar based on her book and blog. It's a peek into the world of what cats would be texting if they had iPhones (and opposable thumbs!). Texts from Mittens the Cat 2018 Day-to-Day Calendar ($12.98). amazon.com.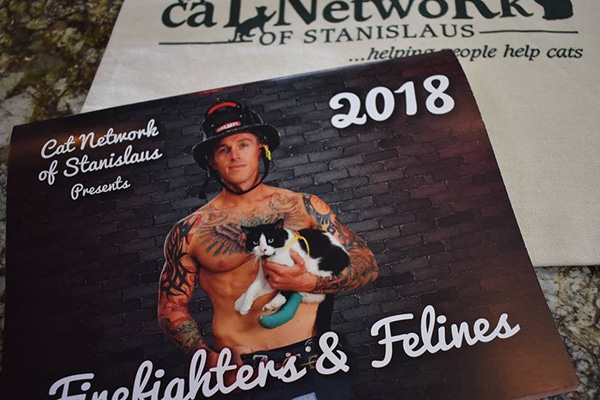 It's steamier than a cat on a hot tin roof! This calendar features buff firefighters cradling adorable cats — and it's all for a good cause. Proceeds go to the Cat Network of Stanislaus County in California. Firefighters and Felines ($26 suggested donation). catnetworkofstanislaus.org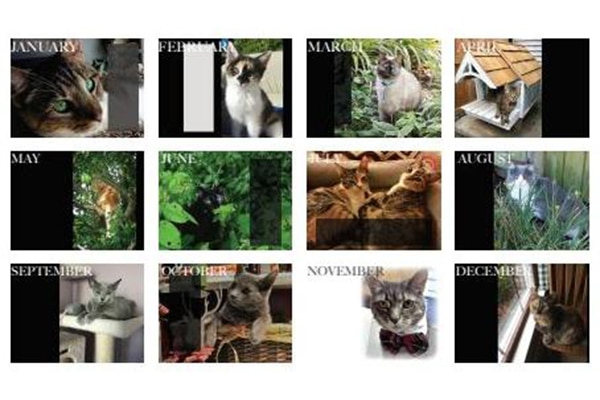 What could be better than seeing your own kitty as Miss December? This cat calendar contest also helps raise money and awareness for community cats (a.k.a. feral cats). 2018 Alley Cat Advocates Wall Calendar ($18). alley-cat-advocates.myshopify.com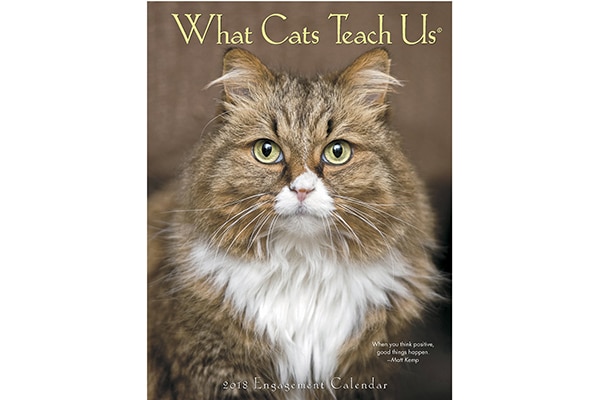 Behold, the wisdom of cats. You won't just get feline life lessons, this calendar includes "to-do" lists and weekly planners — cats know you've got a lot going on, but you don't want to forget to pick up the catnip! What Cats Teach Us 2018 Calendar ($12.37). amazon.com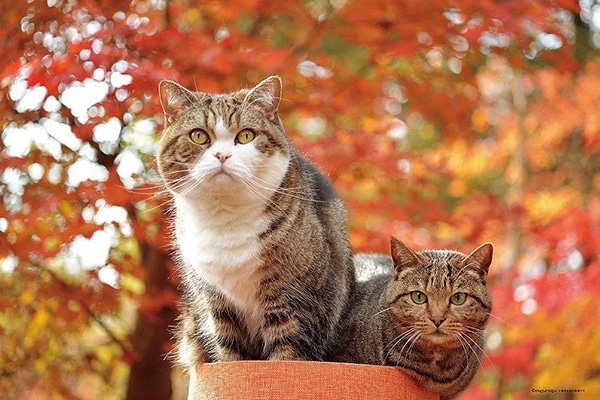 Explore the hidden world of Japan's most famous cat, Maru. Each month, Maru strikes a seasonal pose that inspires and beguiles. 2018 Cat Calendar – I am Maru ($25). jbox.com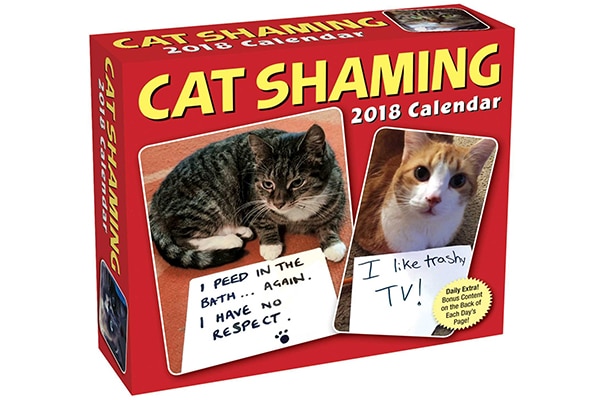 Every feline aficionado knows the king of the castle is the cat. But doesn't every cat guardian peasant want to see the king in his proverbial polka dot underwear once in a while? Cat Shaming 2018 Day-to-Day Calendar ($10.93). amazon.com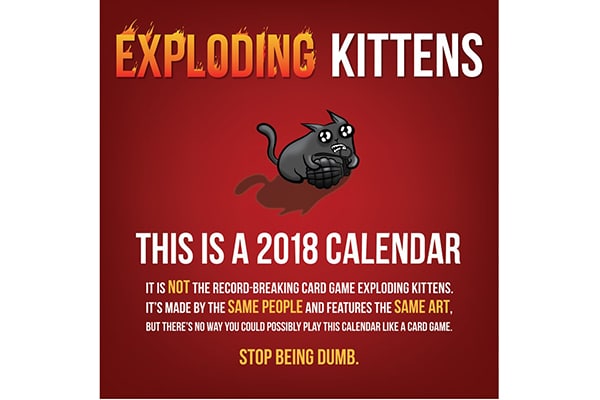 Based on the popular card game of the same name, this calendar has everyone's favorite characters: Tacocat, Zombie Cat and Hairy Potato Cat. If the drawings look familiar, The Oatmeal's own creator Matthew Inman is one of the illustrators. Exploding Kittens 2018 Wall Calendar ($14.99). publishing.andrewsmcmeel.com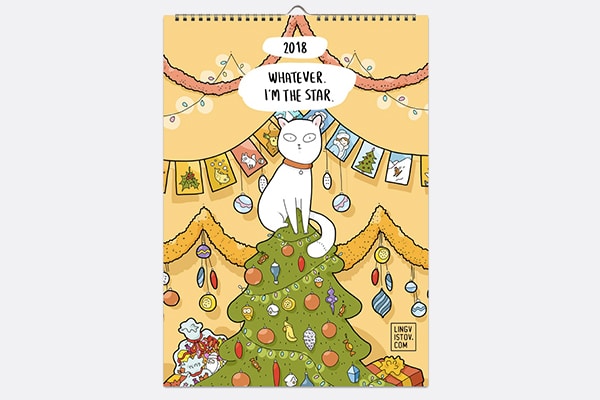 This calendar is a hilarious mirror held up to every cat parent. To be a cat guardian is to let go of one's ego and its obvious illustrator Lingvistov lives with some perfect examples of cattitude. Cats Wall Calendar ($20). lingvistov.com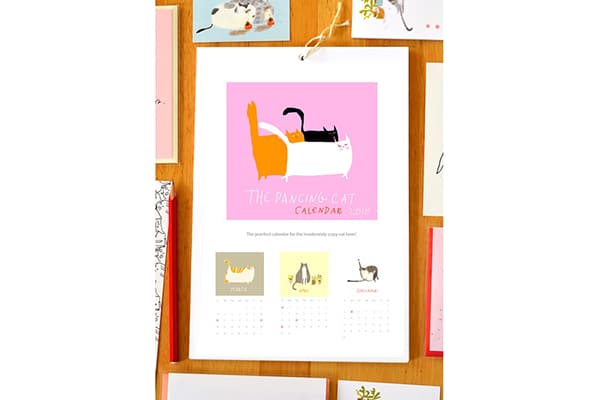 Add some joie de vivre to every month of the year with these kitties who are totalement en pointe! The Dancing Cat Calendar ($36). jamieshelman.com
By the looks of these cat calendars, 2018 should be an all-around outstanding year. And why buy just one? You've got more than one room!
Discover more holiday gifts for cats and cat lovers on Catster.com: