Halloween is right around the corner. Is your kitty ready? If she's going to go trick-or-treating for catnip — or just take cute pictures to post on Facebook (on our page, pretty please! We want to see!) — she'll need to have the perfect costume.
And we've got your chance to win any costume of your choice.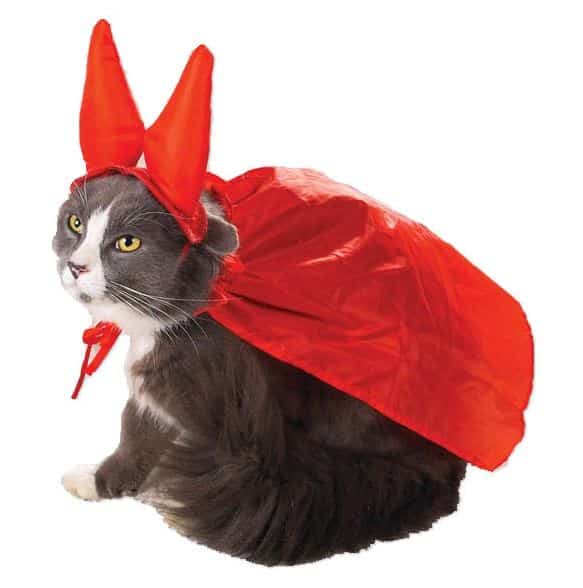 Our friends at Nip and Bones have a seriously silly collection of pet costumes, from cute to funny to pretty and scary. Your cat can dress up as a pretty princess, a spooky monster — or even a slab of bacon. (My cats Pimp and Moo are going to be breakfast for Halloween — bacon and a banana. Ha!)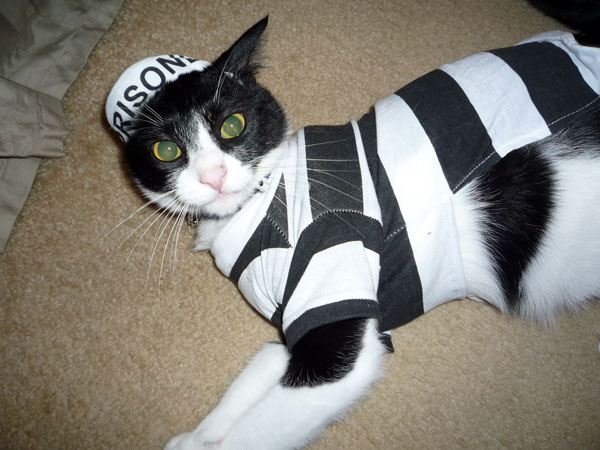 When it comes to picking out a cat Halloween costume, don't forget that you can also choose dog costumes for your cat; just pick one of the smaller sizes. That gives you a ton more choices, and they fit just as fabulously.
Don't dress up your cat? Then you can still win with today's giveaway. You can win a costume or a Halloween toy — it's up to you.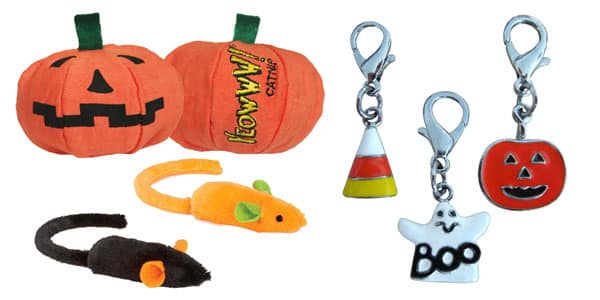 HOW TO ENTER
To enter to win, visit Nip and Bones' Halloween shop and choose which costume or Halloween toy you'd like to win. Then leave us a comment here letting us know your choice!
All entries must be received by Thursday, Oct. 18, at noon PST.
To be eligible for the prize, use your Disqus account to comment below. Creating a profile and avatar takes just a minute, and it is a great way to participate in Catster's community of people who are passionate about cats. (And note that if your Disqus account doesn't contain a valid email address, you can't win because we can't contact you. Boo! So please check your account.) We'll notify the winner by email, and you have two days to respond or we'll pick someone else. That's just how it goes.
Good luck, everyone!
Catster Coupon
You know we love to give you all a good deal, so we worked it out so you get free shipping on any costume with coupon code MEOWLOWEEN at Nip and Bones! Coupon expires October 31, 2012.