---
We continute to celebrate "Cats and Dogs Week" at The Cat's Meow. First up, a video from Catster Lucy and Dogster Sophie. Their mom says, "7 year old Lucy and 14 1/2 year old Sophie are both terrified of wind, rain, and thunderstorms. They comfort each other by curling up together in Sophie's doggie den every time it rains……"



In a reader? Click here.

Here's Sophie with Sallie: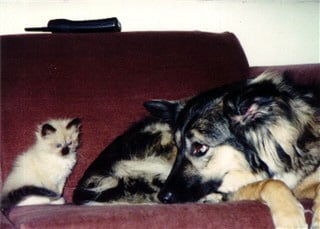 Next up, Catster Curly, who is purrforming a full body search of Dogster Pen while Lalo supervises.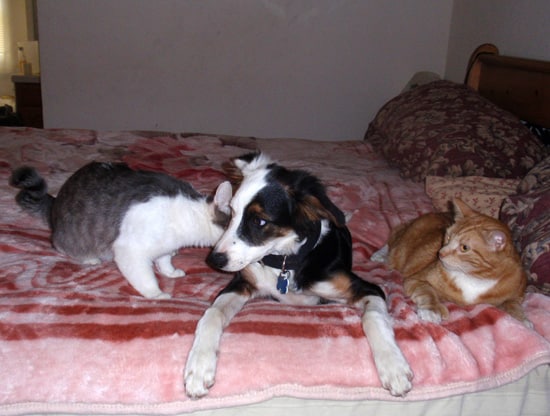 And now the rest…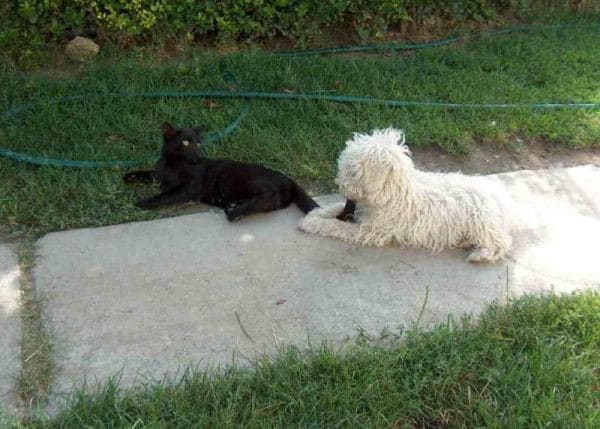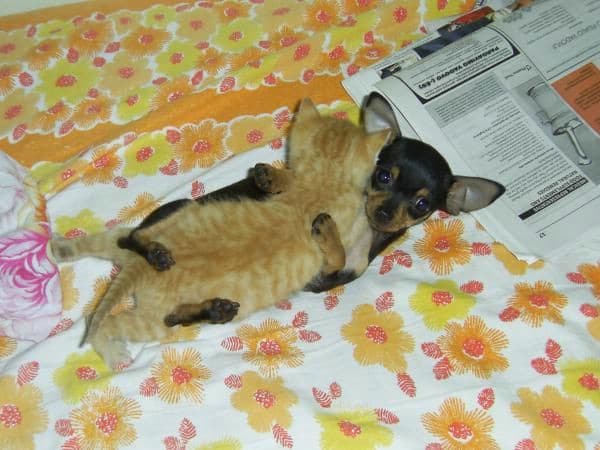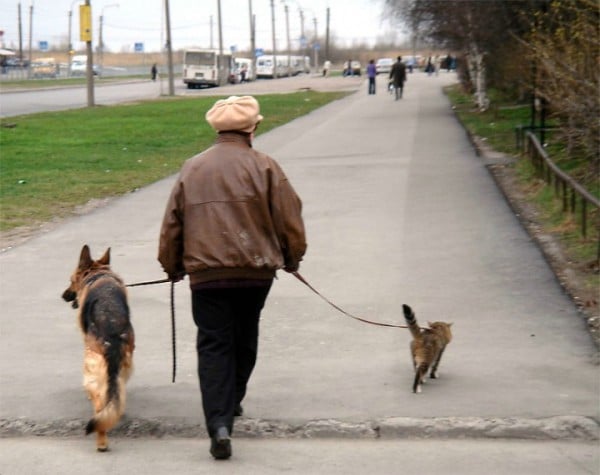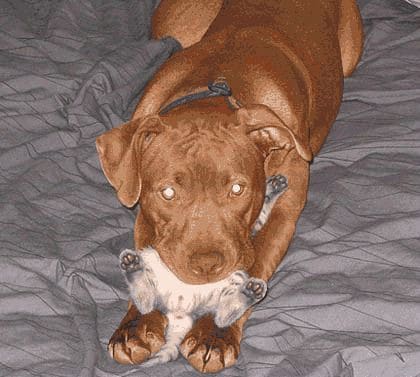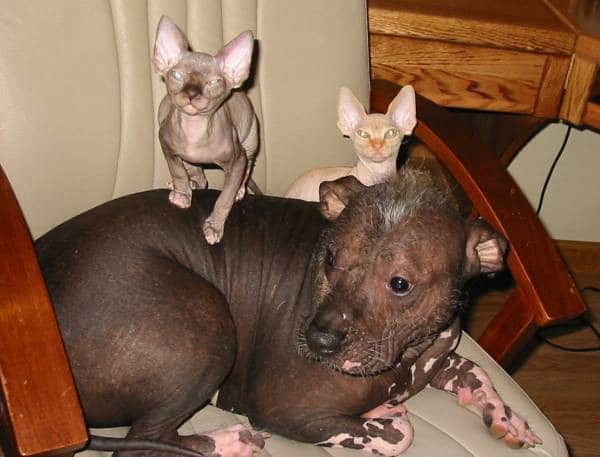 Got a cute cat-n-dog photo of your own? Send it to me and I'll post it. (Please, only send personal photos to which you own the rights.)
And thanks to those of you who sent cat-only photos – we won't use them for this series, but may post them at a later time.