Trivia Crack is making the rounds as a popular game app on both smartphones and Facebook. It's basically a form of Trivial Pursuit, where players must answer questions in various categories and earn "characters" to win the game. Mittens becomes easily obsessed with things (surprising, huh?), and Trivia Crack is his current fixation. The thing is, he really needs a little help from Mom, who just doesn't seem to know what she's doing. Sometimes he wonders how she even gets herself ready in the morning.
Oh, and his girlfriend Fiona went and got pink nail caps, giving her a leg up in the fancy department, which may or may not irritate our pal Mitty. Oh, and back to Mom — she just can't seem to find a decent date on her own, so what's the harm in Mittens helping out a little? It's not his fault she doesn't have any decent photos for him to post on her dating profile.
Will the drama ever end? Not as long as Mittens has a smartphone and too much time on his paws. Here's a look into the last couple of week's in Mitty's world.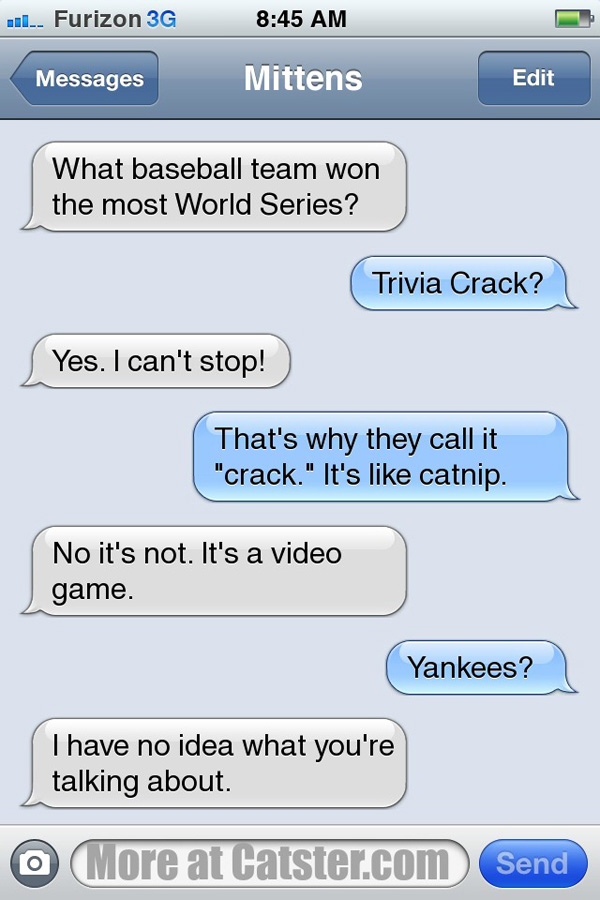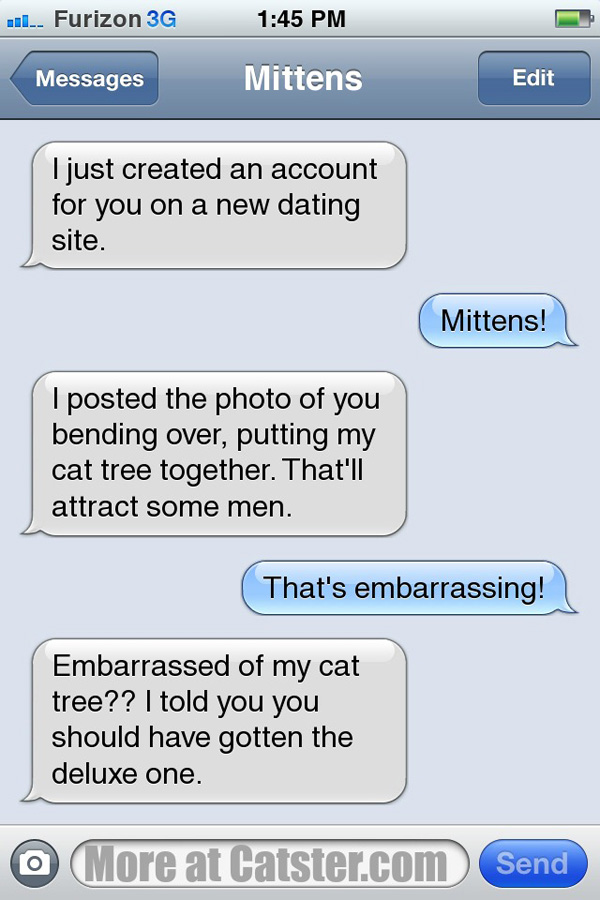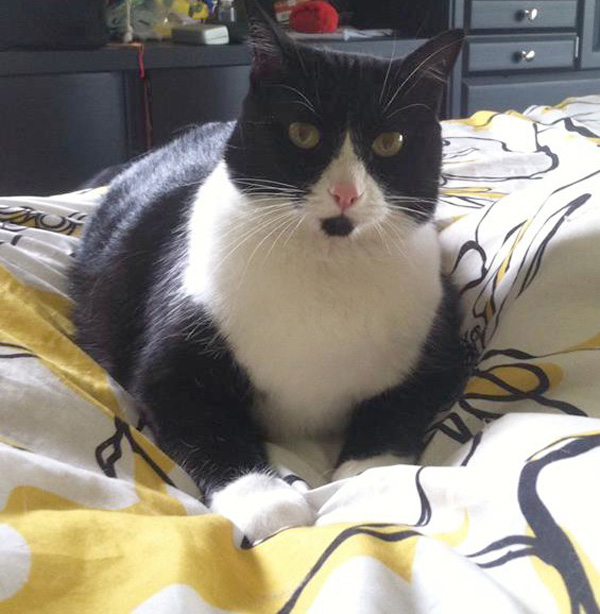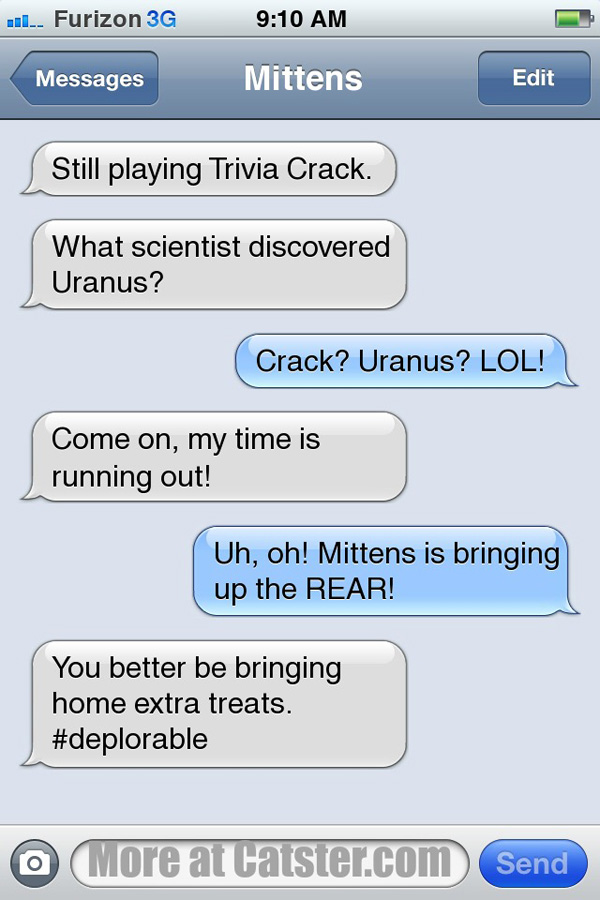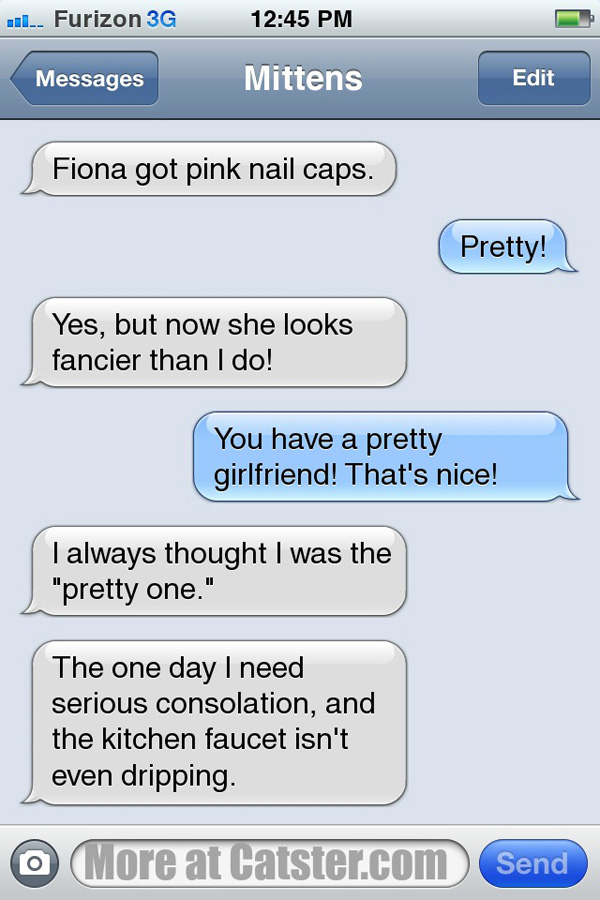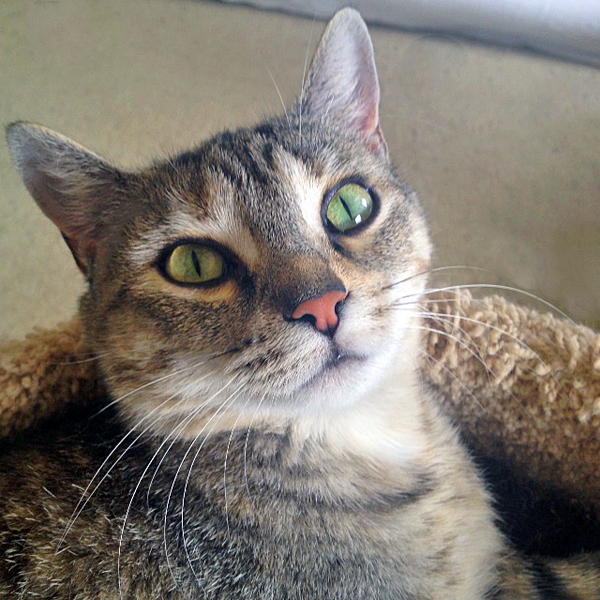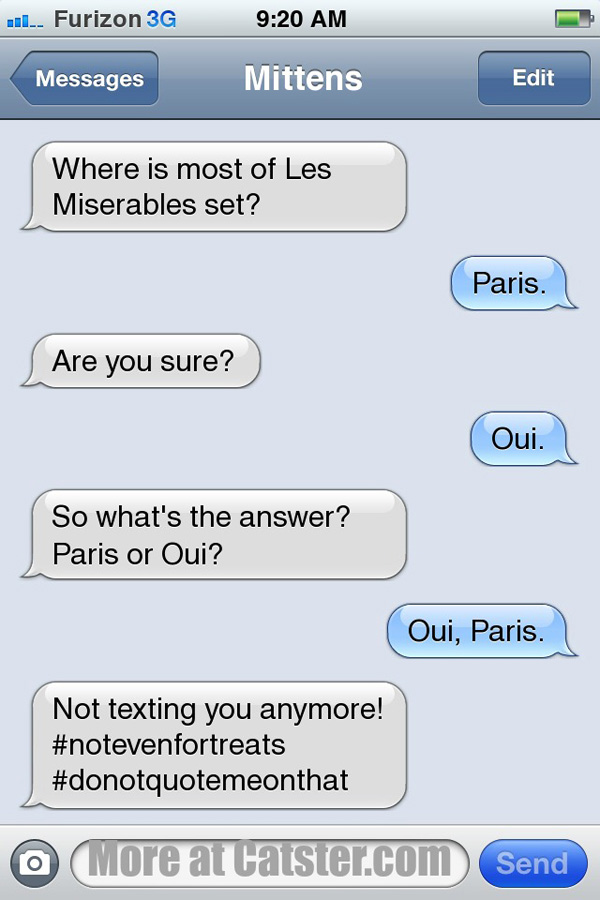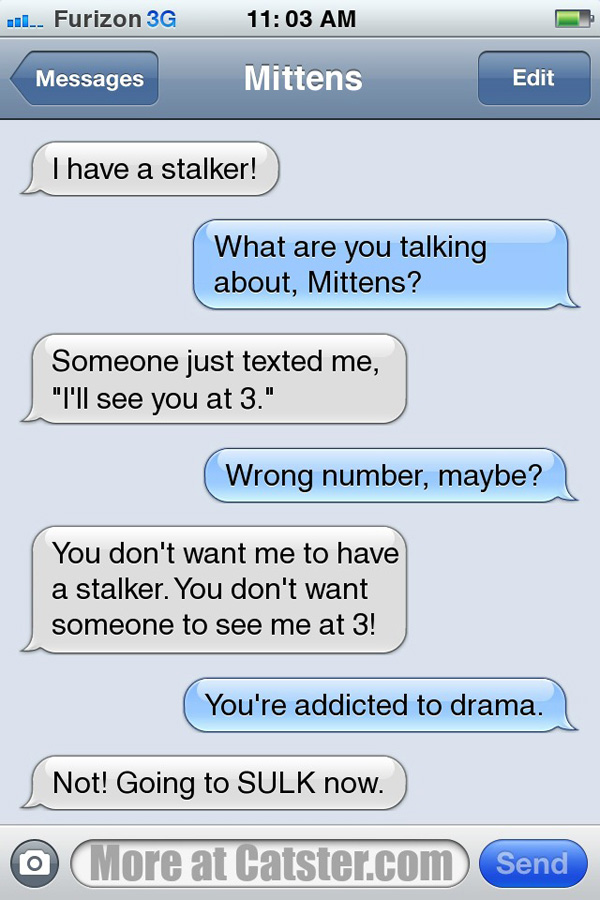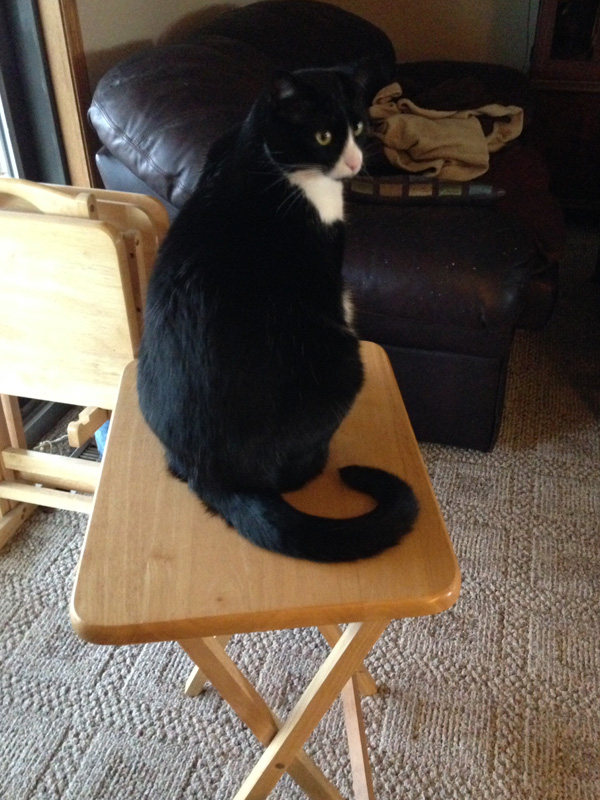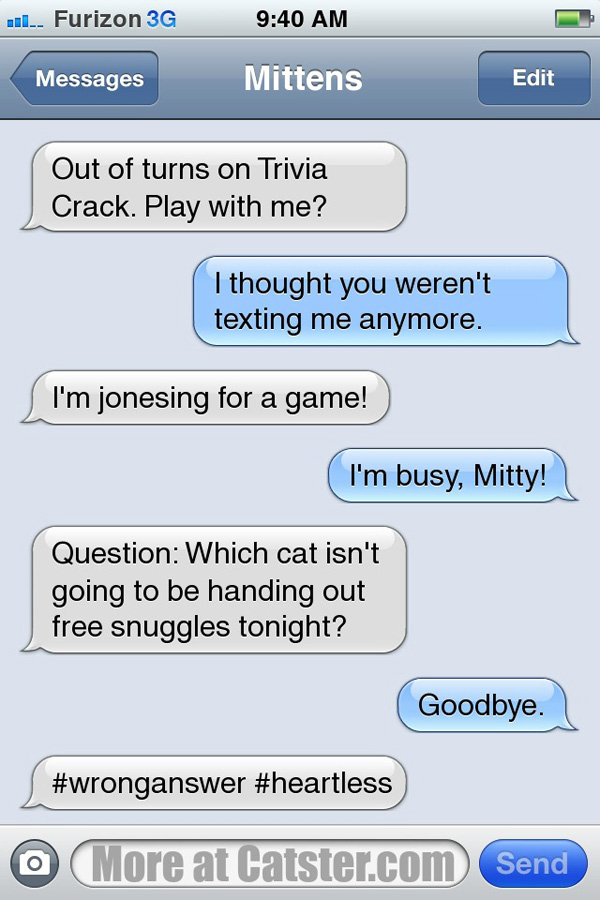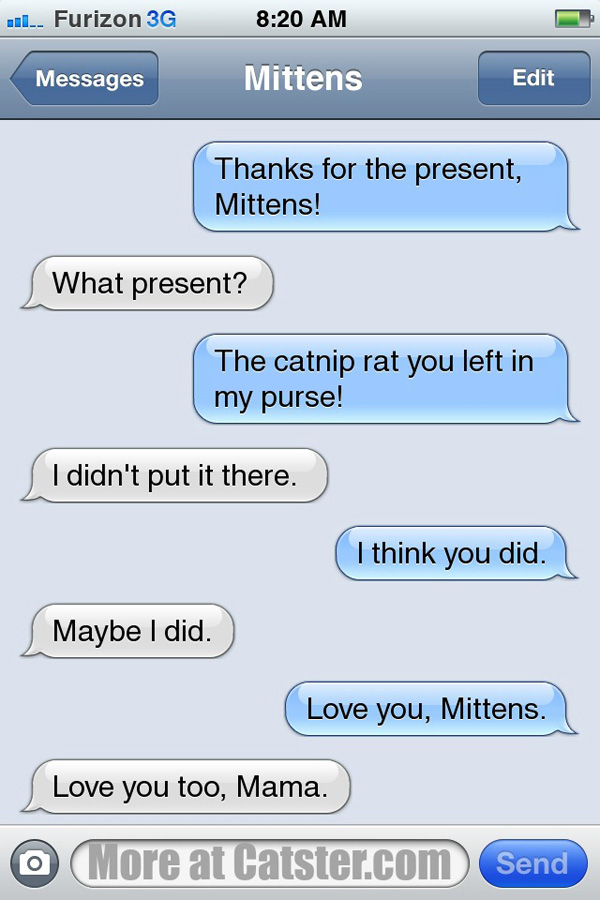 Click here for the entire library of Mittens posts on Catster.
Click here for the Texts From Mittens site.
Click here to follow Mittens on Twitter.
Click here for Mittens merchandise!
Let Catster make you laugh:
Read more by Angie Bailey:
About the Author: Angie Bailey is an eternal optimist with an adoration of all things silly. Loves pre-adolescent boy humor, puns, making up parody songs, thinking about cats doing people things and The Smiths. Writes Catladyland, a cat humor blog, Texts from Mittens (originated right here on Catster) and authored whiskerslist: the kitty classifieds, a silly book about cats wheeling and dealing online. Partner in a production company and writes and acts in comedy web series that features sketches and mockumentaries. Mother to two humans and three cats, all of which want her to make them food.