---
Found living by the side of a road, these five kitties are now safe, thanks to the efforts of a woman named Debbie.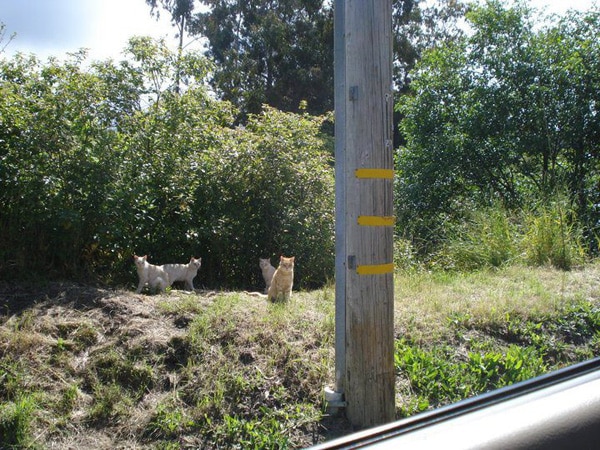 Dubbed the Chicken Coop Cat Family, Poppa Cat and his babies have taken up residence in Debbie's chicken coop in Half Moon Bay in California.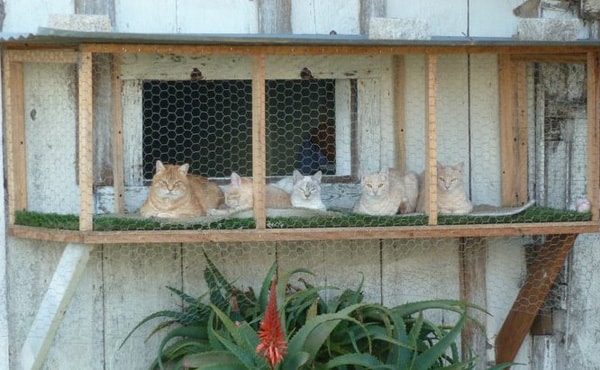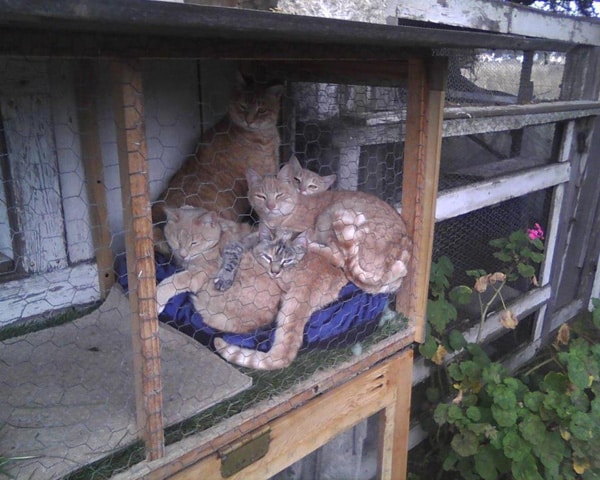 The cats are free to roam, but seem to love curling up together in the coop, free of the danger of passing cars, predators, and starvation.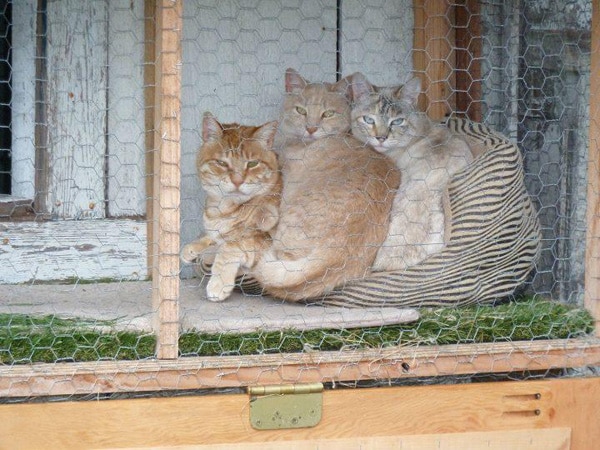 The kitties are available for adoption through the Homeless Cat Network, an organization dedicated to reducing the feral cat population in San Mateo County through spaying and neutering, adoption, and colony management.
If you think there might be a place in your family for a Chicken Coop Cat, give the Homeless Cat Network a call at 650-286-9013.
Images via the Homeless Cat Network