Unless there's a bird taunting them on the other side of a closed window, cats rarely have the attention span to focus on anything for longer than five seconds. Similarly, I find it difficult to concentrate on anything for longer than a few moments, which is why it's taken me all day to write this post. Partners have hated taking me to the movies because I always fall asleep or eat too much candy or crawl all over the seats or text on my phone ("Omg, I am so bored at this movie!").
Fortunately, what with all these holiday movies hitting theaters, Waffles the Scottish Fold has dutifully seen all of them and reviewed only the smattering he could sit through before becoming distracted by a dot on a wall ("Is the dot moving?"). Now I know which ones I can actually manage to watch without becoming obnoxious to everyone around me. They also handily summarize the films so you can decide if it's worth your time in the first place.
Without further ado, here are Waffles' reviews rated — naturally — according to their swat-ability.
Here's what Waffles thought of The Hobbit: The Desolation of Smaug (because yes, Waffles got to see a prescreening of it).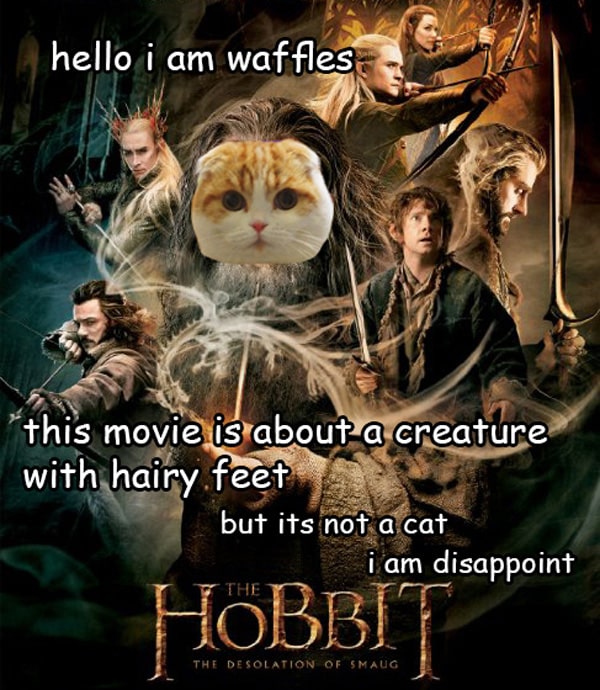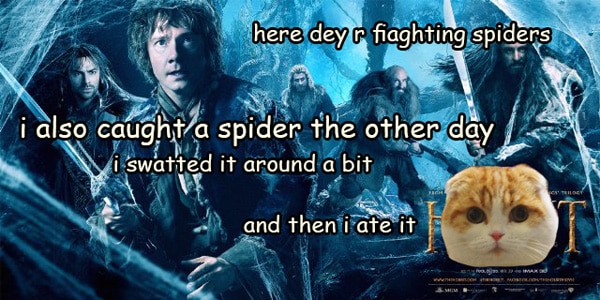 Four out of five paws is good! I'll plan on seeing it for Christmas.
What did Waffles think of Thor witth Chris Hemsworth and Natalie Portman?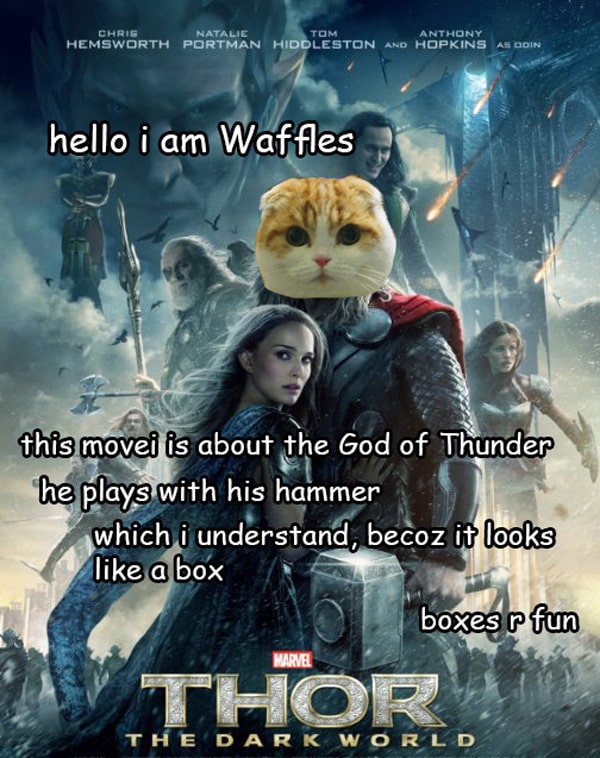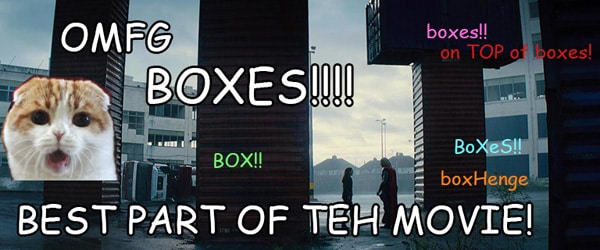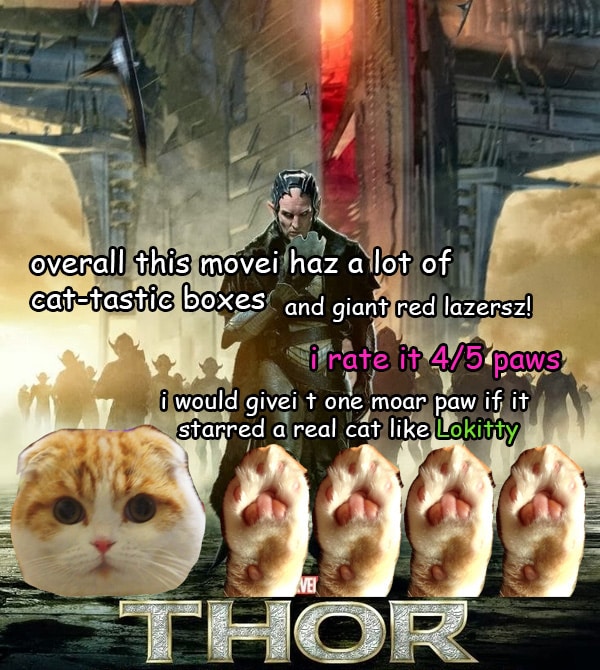 Add this one to my list as well.
How about that new Spike Jonze movie, Her, with Joaquin Phoenix?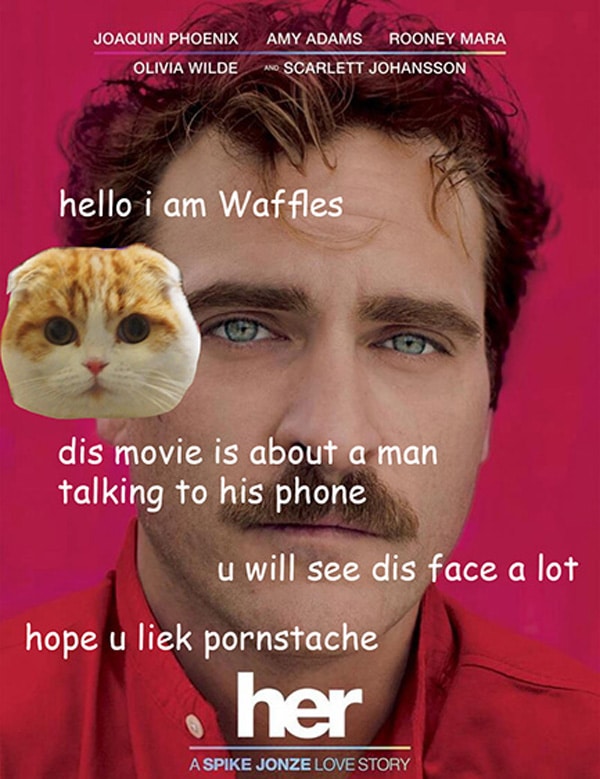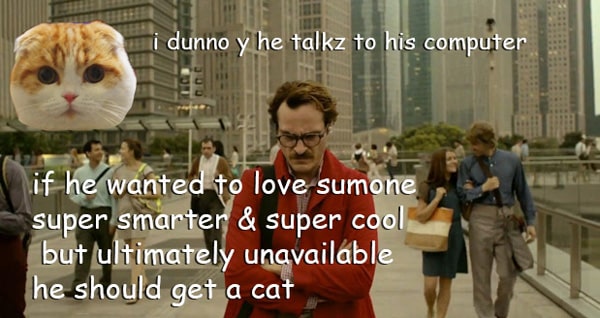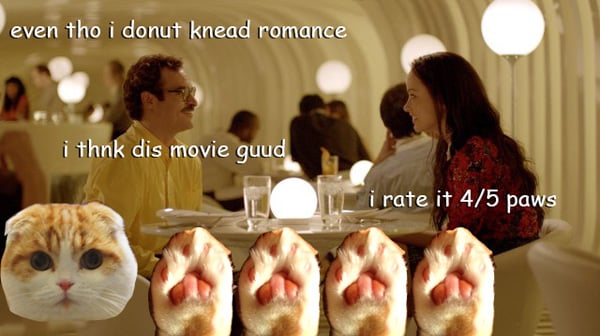 This doesn't seem like my type of movie, but Waffles says it's good so I'll see it now!
Wouldn't life be better if cats always reviewed movies?
All images via Waffles' Tumblr ÔǪ go check it out!
Check out some cuteness with Catster:
About Liz Acosta: Catster's former Cuteness Correspondent, Liz still manages the site's daily "Awws," only now she also wrangles Catster's social media. That's why she wants you to follow us on Facebook, Twitter, and — her personal favorite — Instagram. See ya there!