---
Ever since the induction of the Internet Cat Video Film Fesitval, cats have gained legitimacy as an art form and as celebri-kitties in their own right. Featuring everything from Maru's affinity for boxes to Henri's lamentations to Pudge's chubby cheeks to Colonel Meow's furrowed feline frown, the Internet has become the place where almost any kitty can earn his or her 15 minutes of fame. It's the kind of thing that has us wondering, "Well, which kitty are we?"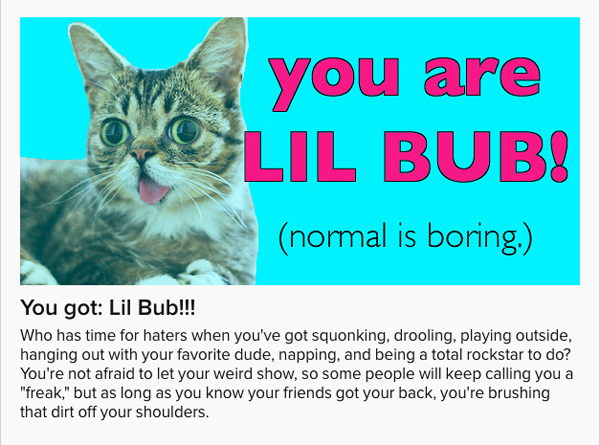 Never fear! BuzzFeed has generously created an Internet quiz that answers the age-old question: Are you a Maru or a Bub? (A very important question if we do say so ourselves!)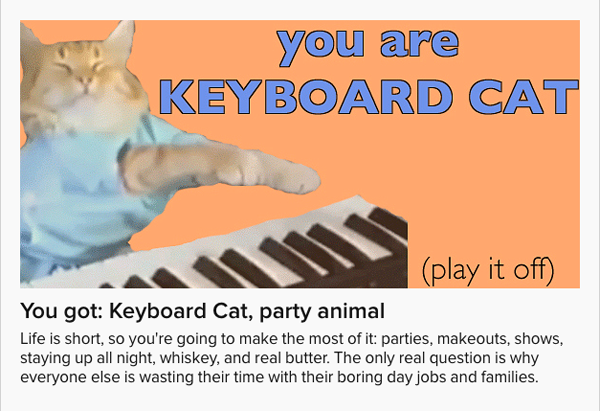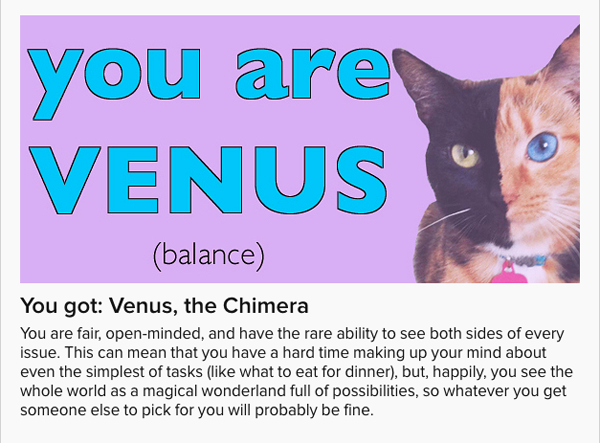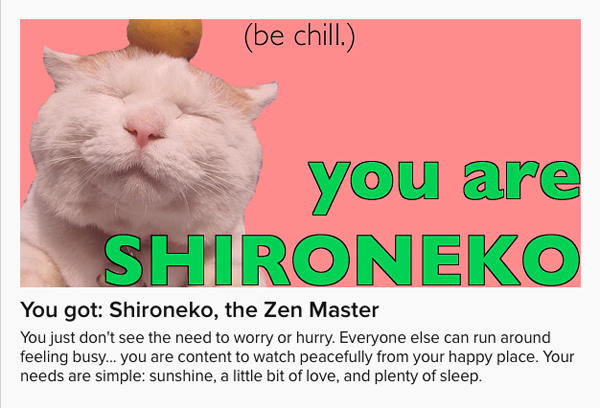 Based on your responses to 11 different questions, a sophisticated set of calculations determines if you're either a Maru, a Lil Bub, a Venus, a Keyboard Cat, or a Shironeko (the kitty who zen-fully balances objects on his head).
Warning: This quiz has some language that may not be appropriate for the wee kittens among us.
We took the quiz and we got … Maru! Which is totally purr-fect, right? It just proves that this quiz is based on science! (Not really.)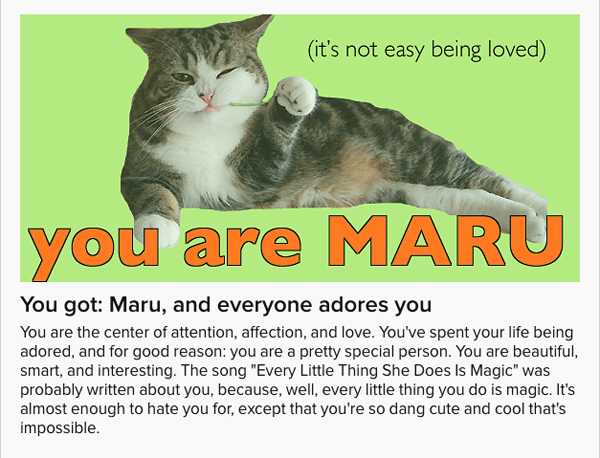 You can take the quiz here. And then share your results with us!
Photo: Cat typing on a keyboard by Shutterstock
Via BuzzFeed