---
He might be a man who wears a mousehead helmet to play his DJ sets, but DJ deadmau5 is an avid cat fan. His fashionable felines provide inspiration for his work — like when he made public a previously unreleased mix of "Sometimes Things Get Complicated" to celebrate the adoption of his new kitten, Miss Nyancat.
Miss Nyancat's partner in crime and deadmau5's first kitty, Professor Meowingtons, has teamed up with some of the trendiest collaborators to design headphones … for cats. Working with Sol Republic — which creates stylish headphones with a commitment to producing the highest quality of sound for humans — Meowingtons and artist Joshua Davis made these pawsome headphones.
Complete with a certificate of authenticity and branded headphone display, these cat-cans feature — above all else — "dog-canceling" technology which filters out the annoying barking of canines clamoring for their own rad music gear.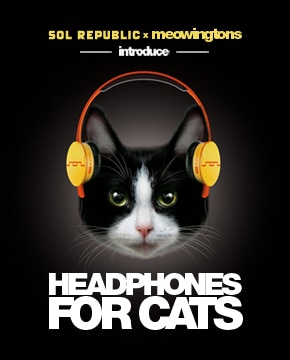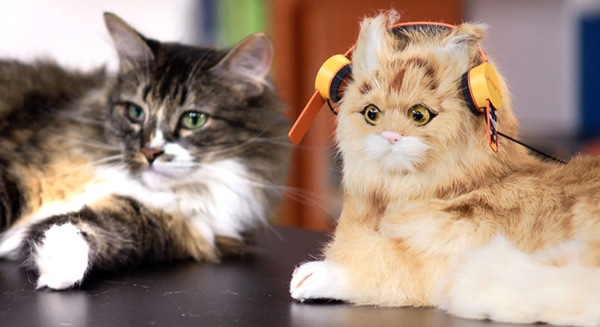 With only 10 sets available, the headphones are a pricey $999 each. But before you roll your eyes, we'd like you to know: all proceeds benefit the ASPCA. So deadmau5 (aka Joel Zimmerman) makes cool music, loves cats, and raises money for animal charities? Consider us fans forever now!
Check out the silly faux infomercial below at the expense of one very allergy-stricken host.
P.S. The infomercial's host isn't really allergic to cats (although we have seen some pretty bad allergic reactions) and we don't think they actually intend for cats to use these headphones. Rather, they're a novelty collector's item that also benefits a great animal organization. It's a total win!
Thanks to Catsparella (via Fast Company) for bringing this to our attention!