---
When Leah Workman and the other Artisans at Artisan Crew wanted to write "a love letter to the Internet," she sat down and thought and thought and thought, the blinking cursor on her blank Word document mocking her with every pulse. Then she threw a toy mouse to her kitty — the very patient Mr. Jitters — and in-between reviewing products on Amazon, scrolling through Internet memes, and watching Mr. Jitters bunny kick a mouse toy spiked with catnip, a lightbulb went off in her head. Cats. In wigs. Impersonating celebrities and humans.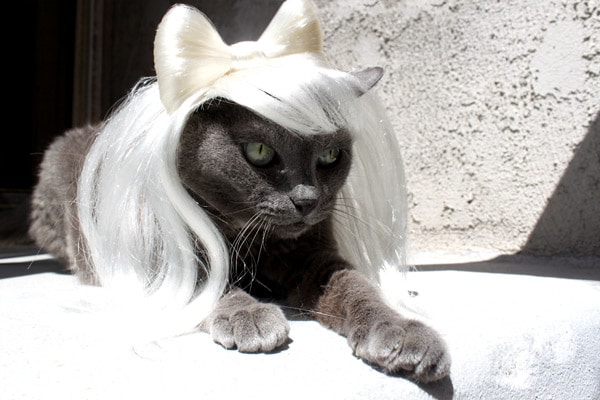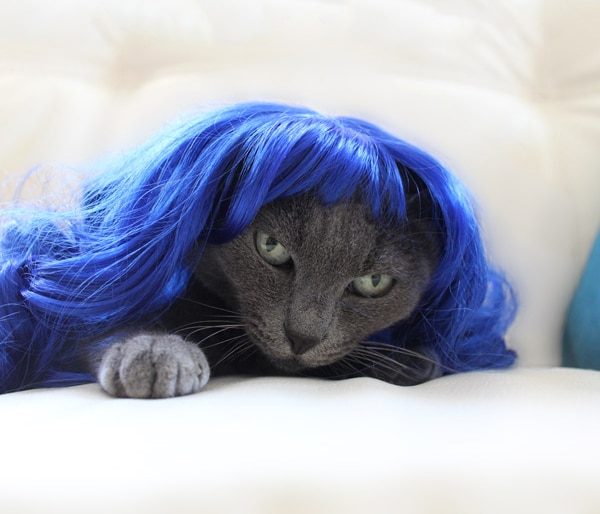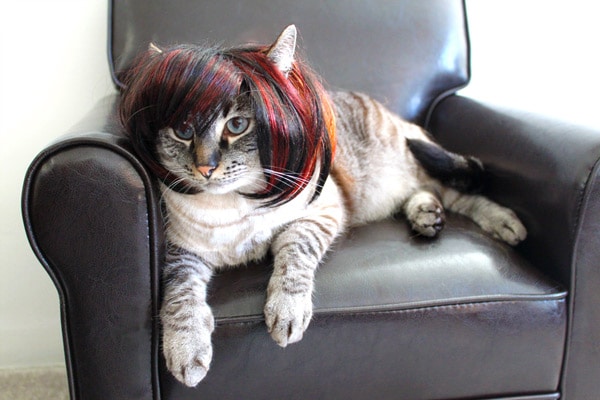 Leah runs a "real" company (where she sells an amazing assortment of artisan socks, and leg and arm warmers), but her passion is Cushzilla and its offering of kitty costumes and coiffures.
What might seem like a silly hobby is very serious business to Leah, who imports her cat costumes from a woman in Japan named Takako Iwasa. Iwasa crafts the little outfits by hand — you're probably already familiar with her work and don't even know it!
The wigs are outrageously colorful and modeled after famous celebrities and personalities. No, you don't need a cat wig … until you realize that one way to get back at the mother-in-law who keeps bothering you for grandkids is to send a family photo of you and your cat … in a wig. The laughter the image evokes is sure to dissipate any familial tension (but don't hold us to that).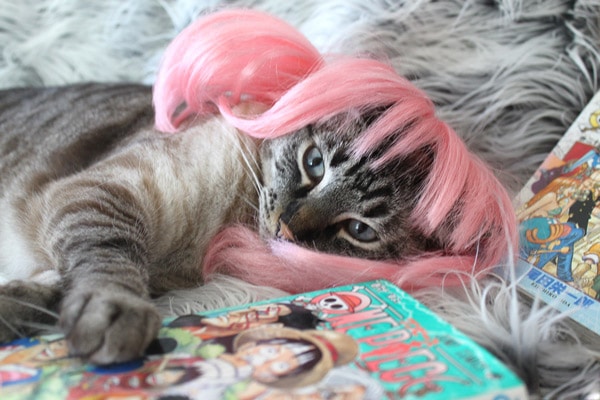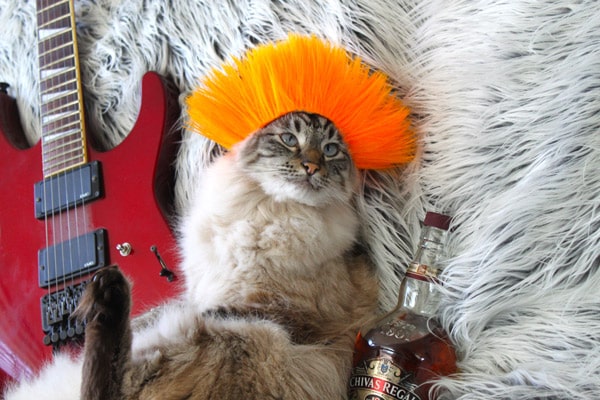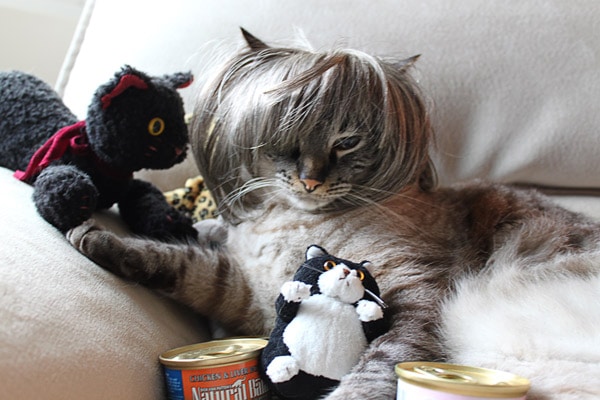 And if Cushzilla can make you laugh, then her work here is done. It's all she wants out of her cat wig and costume business.
Thank you so much to Leah for providing these awesome photos!