---
Cats hate water! So why do they hang out in sinks? Either they're really dumb (they're not) or they're up to something. Here's my guess:
When I think about why I hang out excessively near a bathroom sink it's usually because I am indulging myself in some of meditative preening ritual. First I'll floss my teeth, then I'll brush them, then I'll wash my face, then I'll apply a face mask, then I'll moisturize my skin, then I'll brush out my hair, then I'll blow dry it, then I'll flatiron it ÔǪ have you ever given yourself two hours to get ready for a night out? I don't know about you, but I dig that time to myself. It's like I'm having a little spa day.
So that's what I imagine these five cats are doing. They're having a spa day.
My paw, it needs a glass of champagne in it.
Luxury cat spa sink — obviously.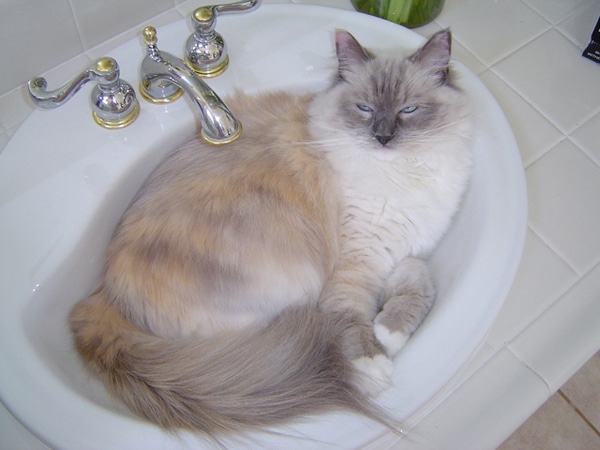 I require aromatherapy.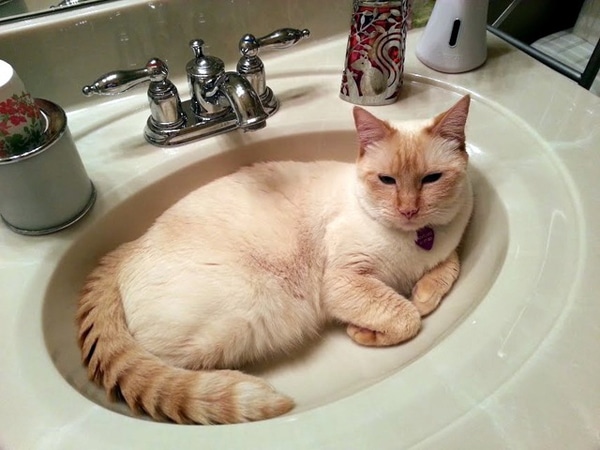 Do not disturb.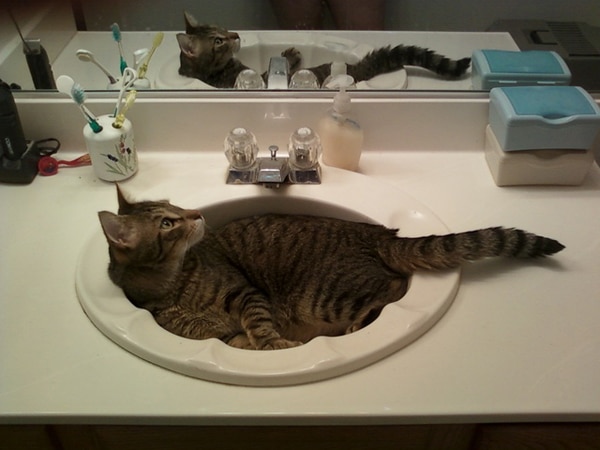 Oh, you want to wash your hands? That's too bad. Stop stressing me out — it's giving me fine lines.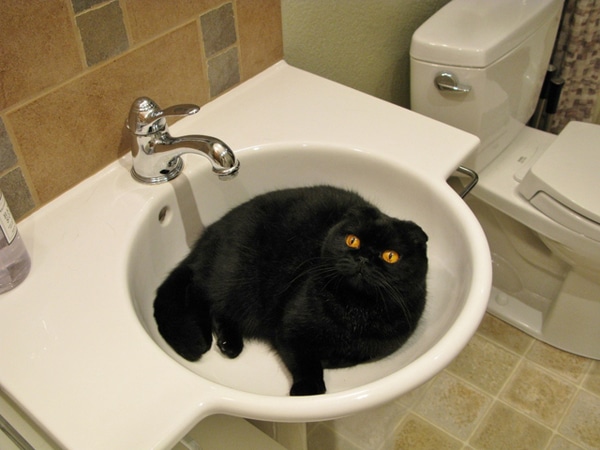 Please discuss.
Read more on Catster:
About Liz Acosta: Catster's former Cuteness Correspondent, Liz still manages the site's daily "Awws," only now she also wrangles Catster's social media. That's why she wants you to follow us on Facebook, Twitter, and — her personal favorite — Instagram. See ya there!