Cats are the original supermodels.
Think about it. There is no other creature who sits around posing and preening like doing so is, well, her job. As far as she is concerned, her only task is to make your life better by beautifying it with her presence. Like human supermodels, the cat spends about 75 percent of her life getting her much-needed beauty rest, another 10 percent attending to personal grooming, and the last 15 percent giving face, body, face face face — body.
Cats like to eat, but we all know they have a dirty habit of barfing up their food. And, just like their ridiculously good-looking human counterparts, they sometimes have to get up before dawn to prep for a photo shoot with some famous fashion photographer.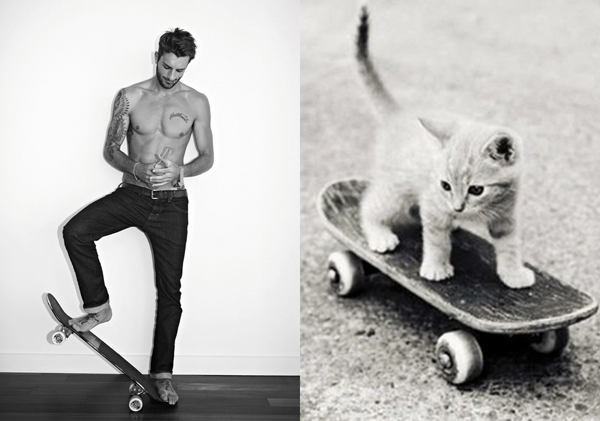 So, of course a Tumblr called Des Hommes et des Chatons (men and kittens) is the only logical next step. The Tumblr features photos of male models next to photos of model cats. Who is sexier? It's a tough call.
Perfect for those of us who like to gaze upon fellow and feline beauty, we admit that some of the photos on the Tumblr are not safe for your nosy co-workers, so click at your own discretion.
However, we've pulled some of our favorite images for you to look at below.
Don't say we never do anything nice for you!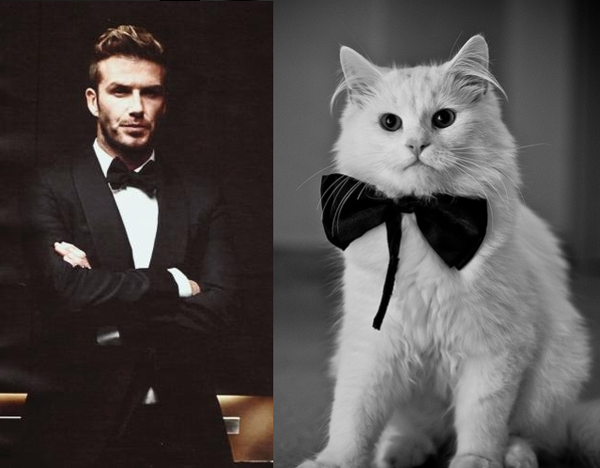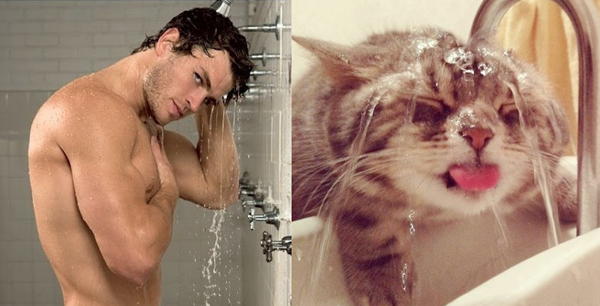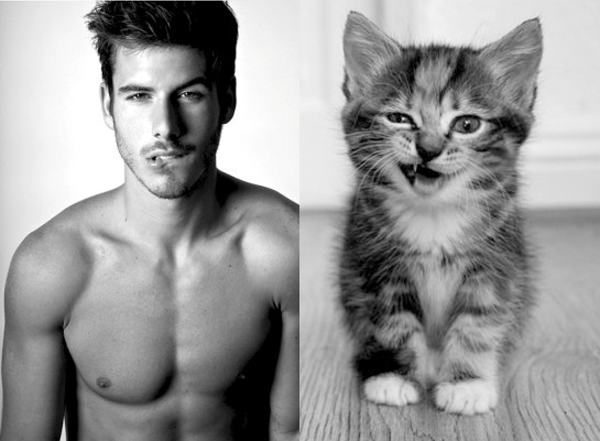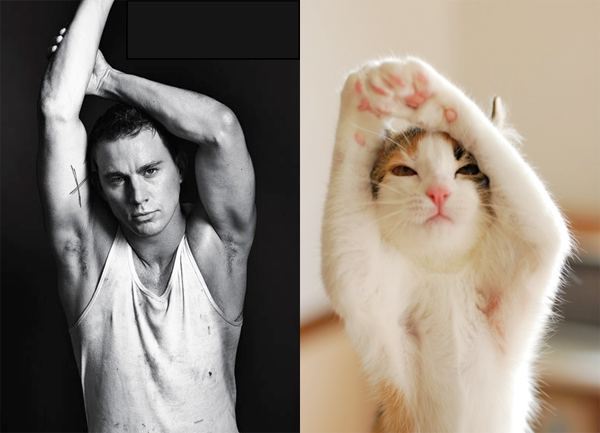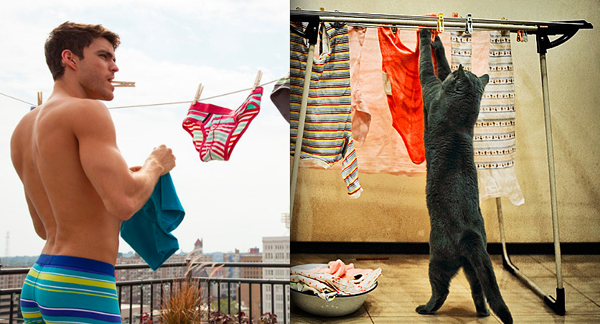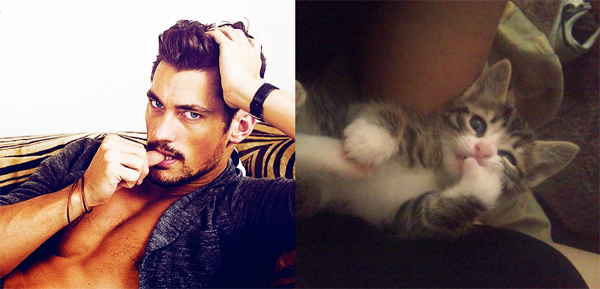 Want to see more dudes and cats? Just click here. And this cute dude rescued a cat while out on a bike ride, which makes everyone involved totally adorable. However, you probably won't have any luck finding your own cat guy on these dating sites.
All images via the Des Hommes et des Chatons Tumblr