---
This is for all my fellow cat ladies out there. You know what I'm talking about. You're walking down the street, feeling awesome in a brand-new outfit, minding your own beeswax, when out of nowhere you hear, "Hey baby, why don't you put a smile on that pretty face!" And you're like, "What?"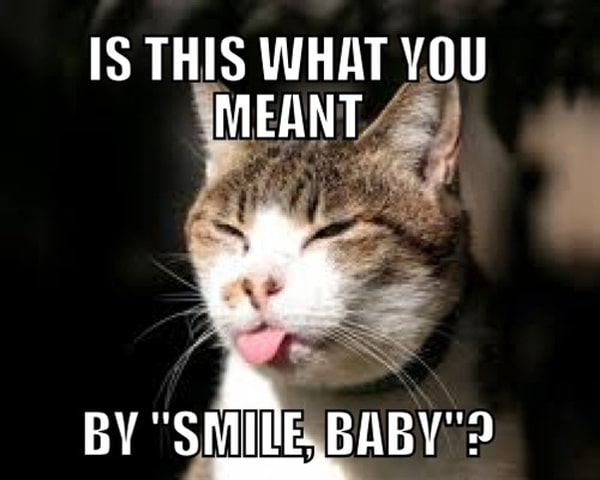 Happens all the time. No matter what I'm wearing — slouchy sweatpants covered in cat fur cause I've just crawled out of bed to grab some coffee filters from the corner store, a slick suit for work, or my favorite cat sweatshirt — some bonehead comments on what I'm doing … or not doing. People think it's a compliment, but it's not. It can be startling if I'm deep in thought. And maybe there's a reason I'm not smiling. Maybe I've just heard some rotten news and I'm on the verge of crying.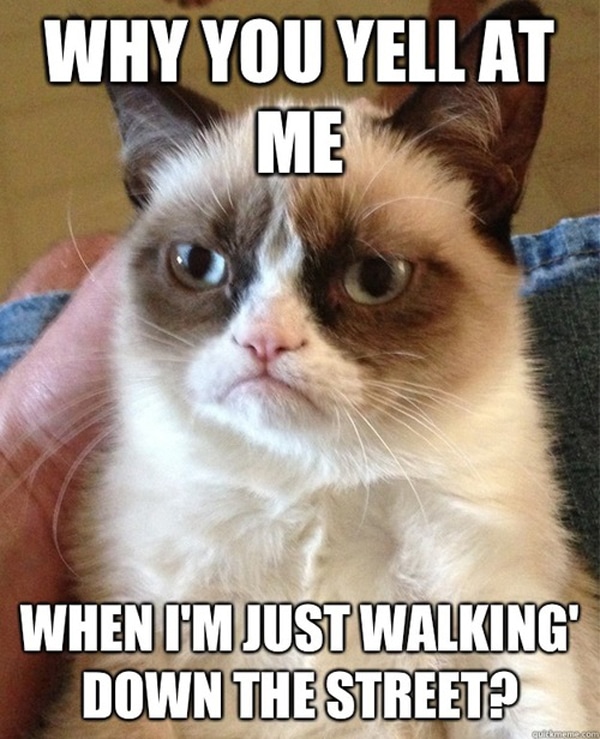 The only catcalls I like to hear are actual "meows" or purring from an actual cat come to cuddle in my lap.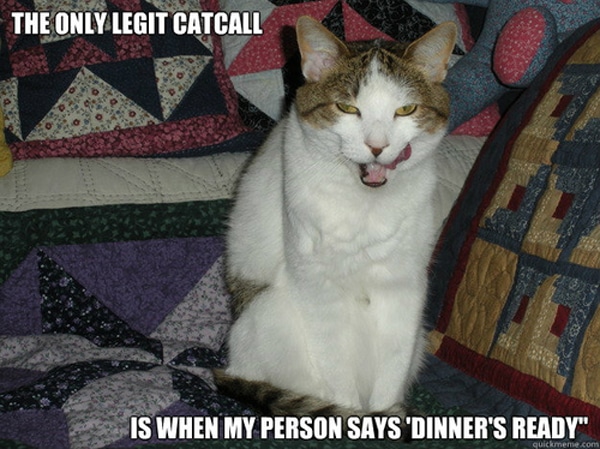 A Tumblr called Cats Against Catcalling is a cute form of relief from some of the icky perils of everyday life.
So next time someone says something unpleasant to you, just turn to Cats Against Catcalling. There there, it's all better meow.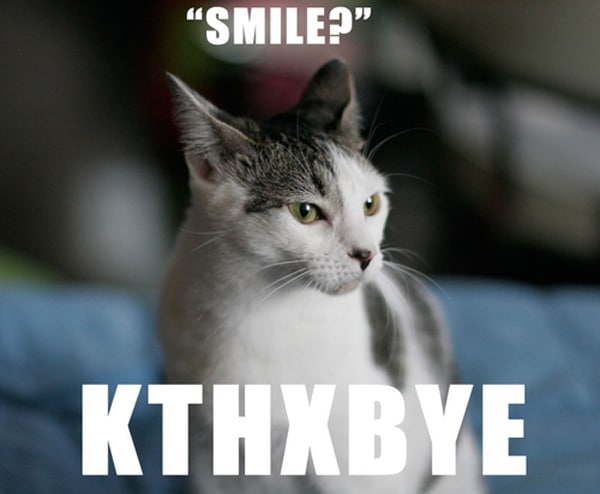 Photo: Yawning cat looking evil by Shutterstock
Images via Cats Against Catcalling