It was an awesome day for Kyla the cat, who got to go on a shopping spree at PetSmart.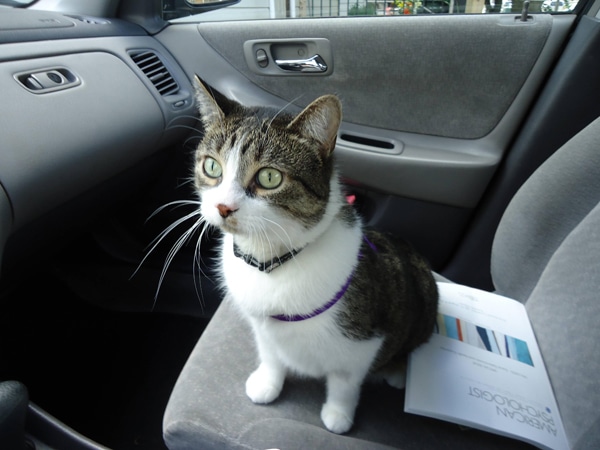 Okay, we're not sure if her human friend, Redditor _lawlipops_, was all, "Hey Kyla, we're here, you've got 15 minutes — GO CRAZY!" But from the looks of it, Kyla had a pretty good time and got to go home with a FURminator to help remove a bunch of fur that we're sure was overheating her in this summer weather.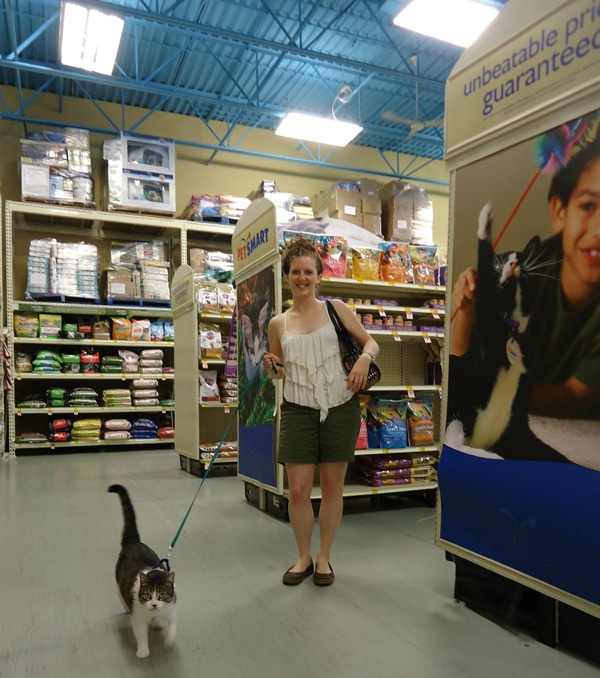 And look how well-behaved she is on her kitty leash! Is _lawlipops_ sure that Kyla isn't a dog? In fact, we know some dogs who can't even control themselves in the presence of aisles and aisles of toys and treats.
Kyla seems to have advocated for a new cat tree, but just like your parents had to reject your request for new toys at the toy store (I always wanted a Barbie dream house), Kyla will have to learn to be satisfied with the one she already has at home.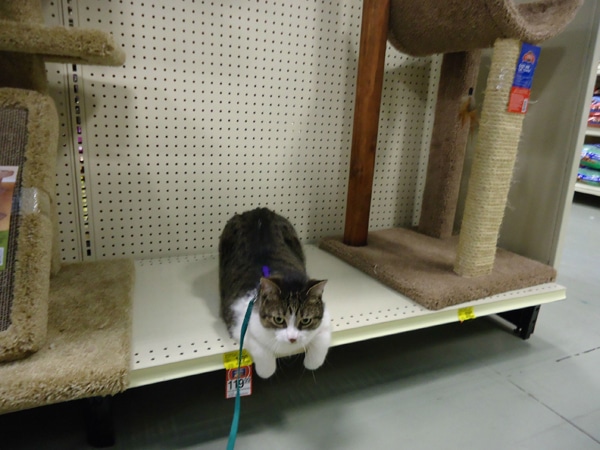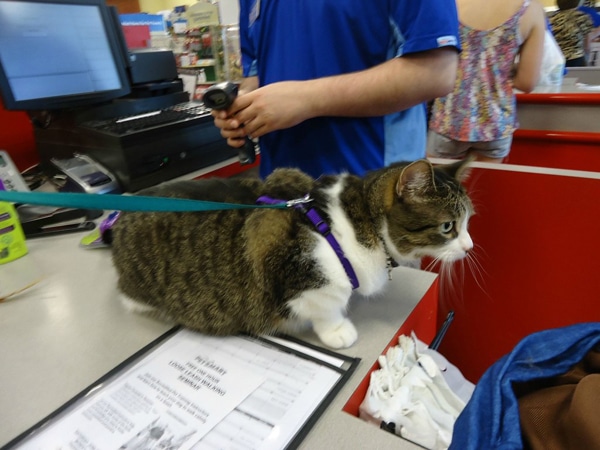 In the end, the kitty ended up with one new toy, some hairball spray, and, as we mentioned, a FURminator.
From the looks of it, even though Kyla's a shorthair kitty, she did pretty well producing a sizable hairball after her brushing. Not quite enough to make another full size Kyla, but definitely, perhaps, a kitten version.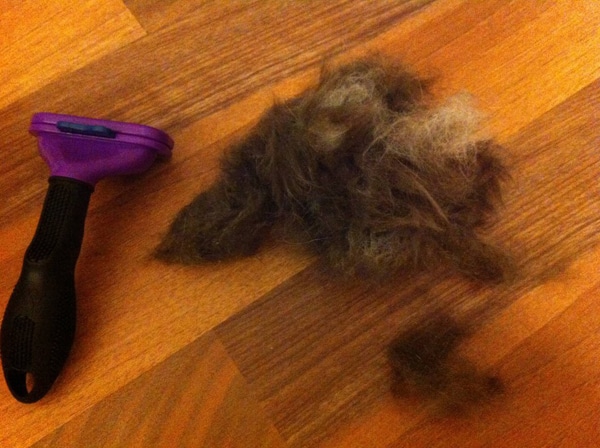 How many of you take your cats shopping at the pet store? Are they just as well-behaved as Kyla on a leash?
Photos via Reddit
See more cat humor on Catster: