---
Imagine the scene: You've just pulled into the driveway of your home on a quiet street aglow with window lights as families settle in for the evening. It's been a long day and you are little tired, eager to get inside where it is warm and cozy. A shadowy shape dashes across the corner of your vision, and you turn to see a cat sitting on the sidewalk, silhouetted against the dusky sky. As a car drives by, her eyes reflect the vehicle's headlights, and the cat seems almost otherworldly, a spirit element who has crept across from the other side.
You hear a sound and turn to acknowledge it, but when you return your gaze to the cat, she is gone.
As you enter your house, you wonder about the cat. Where is she from? Does she have a home? Is she out on the prowl hunting mice and birds? Will she slip back into the other world on quiet kitten feet?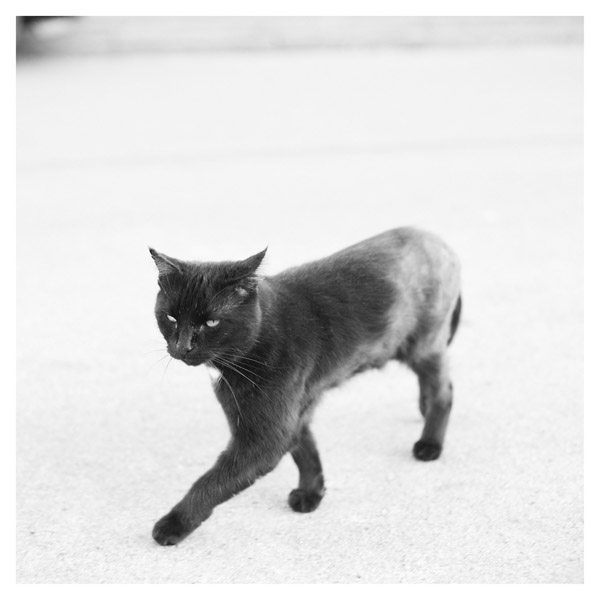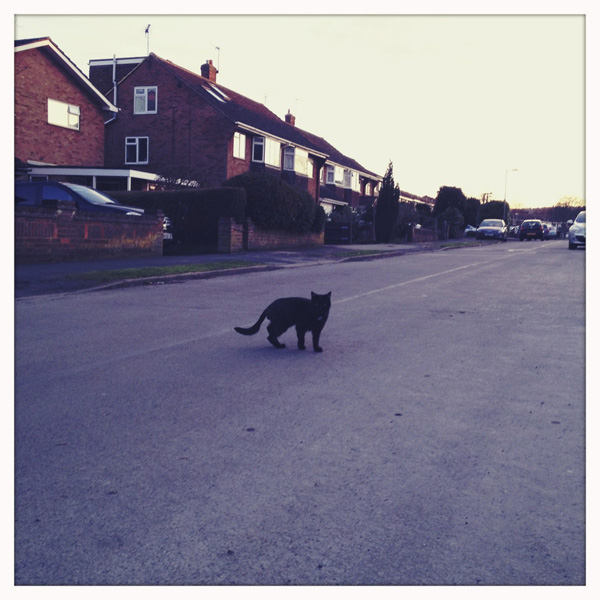 There is something mysteruous and transcendental about encountering a cat on the street. The photographers of Street Pussy are equally enamored with chance cat meetings — so much so that they've documented the cats they come across in a Tumblr, where you can scroll through a stream of beautifully photographed cats.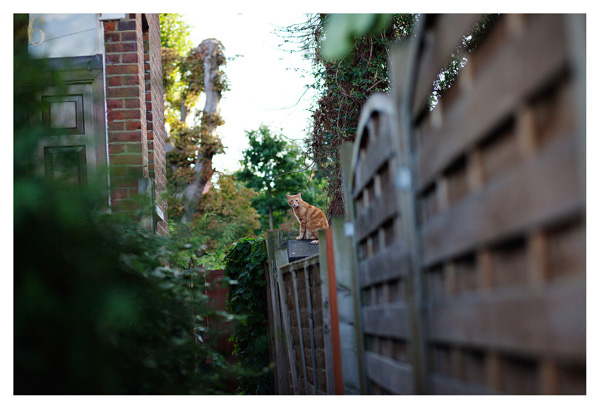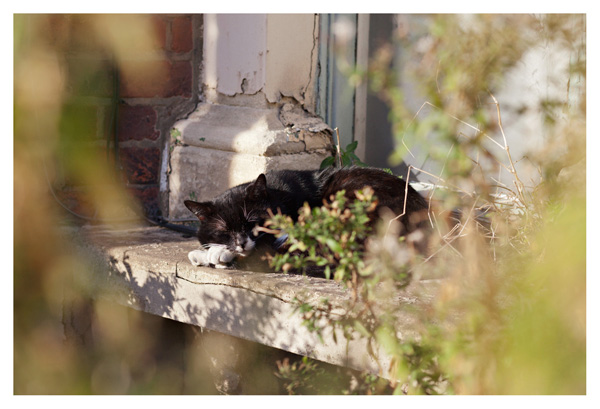 There's a Facebook page and a Twitter account, so you have multiple ways to check for new kitties.
Photos via Street Pussy