---
How many photos on your phone feature your cat? Fifty? One hundred? Nearly all of them? Well, one kitty-obsessed owner took the idea of taking pictures of his cat to a whole new stupendous level when he snapped up a Groupon deal for a cheesy family portrait shoot at JCPenney and took along his kitten.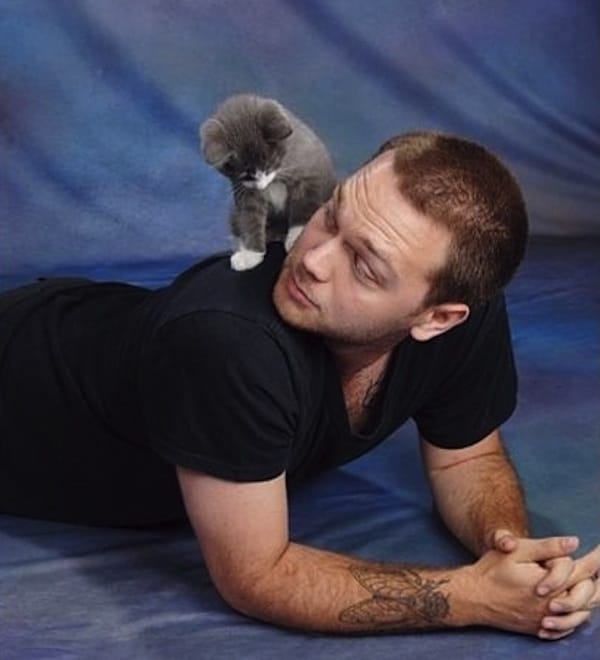 Alex Lubow and his kitten, Winslow, hammed it up for the cameraman against a blue fabric background. He told Buzzfeed that the cameraman began laughing when he pulled out the cat, while other families waiting "seemed pretty upset that my kitten was probably ten times cuter" than all the babies there.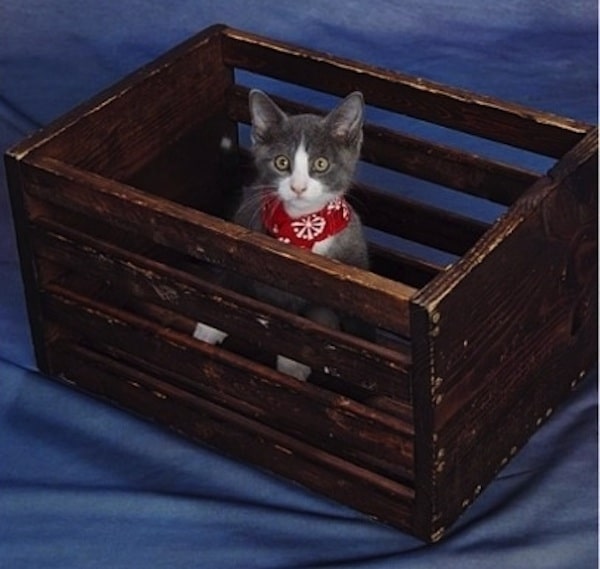 The Groupon shenanigan happened back in May of last year. Since then, Alex discovered that Winslow was suffering from a medical condition called luxating patellas — which meant that his legs would pop out of place when he tried to walk.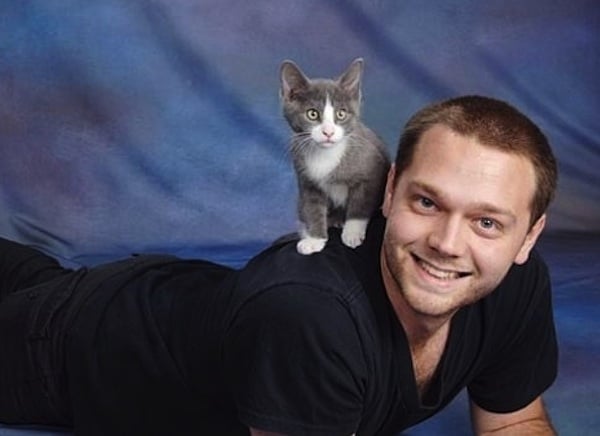 Smartly, Alex decided to use the Groupon photoshoot to raise awareness of Winslow's plight. Writing on his fundraising page, he said, "I miss watching Winslow run. My little guy is only nine-months-old, he has years left of being a playful kitten, but now he cannot even jump up on my bed."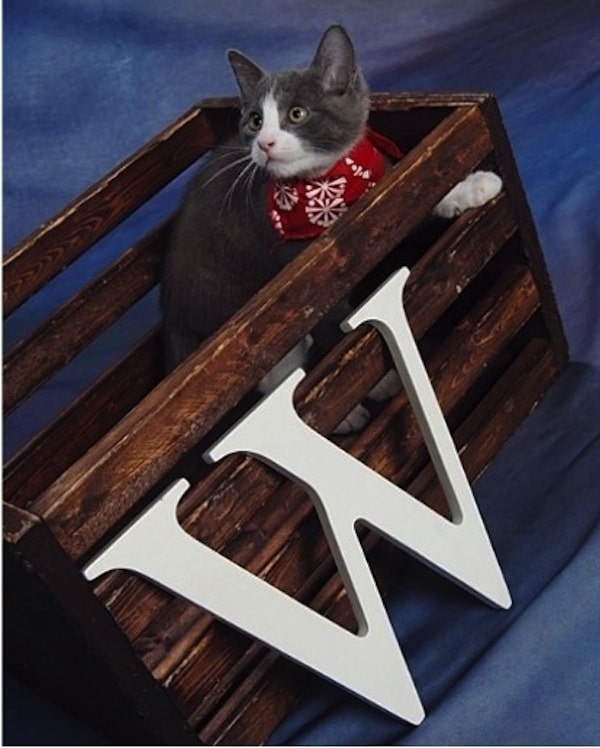 Now comes the happy ending: The photos went viral and the requisite $6,000 was raised in as little as four days! The money will now be used to fund an operation on Winslow's little legs.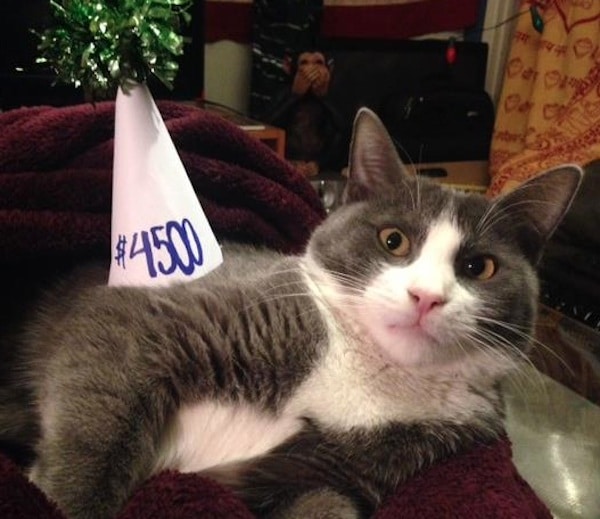 Keep up-to-date on Winslow's status by following his Facebook and Twitter accounts. Hopefully a new photoshoot will be scheduled soon.
Laugh with us: