Ah, all those shiny, sparkly things taunting the kitties … and it's a tree! And you can climb in! And hide in it!
And maybe, if you're extra enthusiastic about it, you can even knock it over. Here are 10 photos of cats in Christmas trees.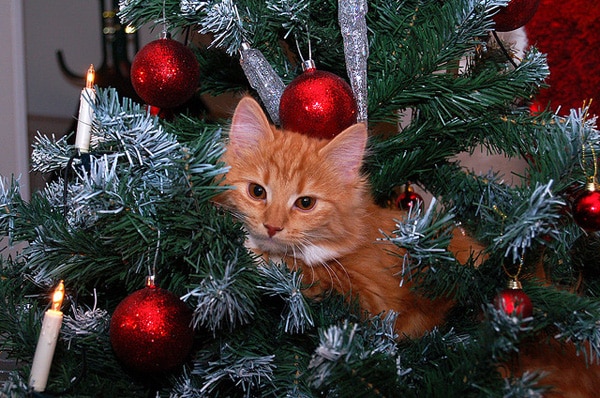 The most beautiful decoration on the tree! Photo by HeidiS.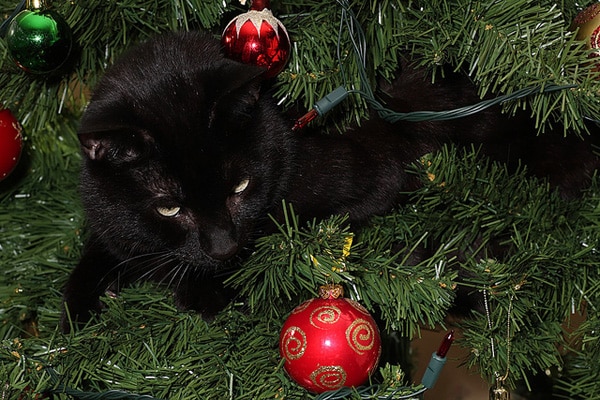 Shhh. As long as they don't turn the lights on, no one will know I'm here. Photo by Lord V.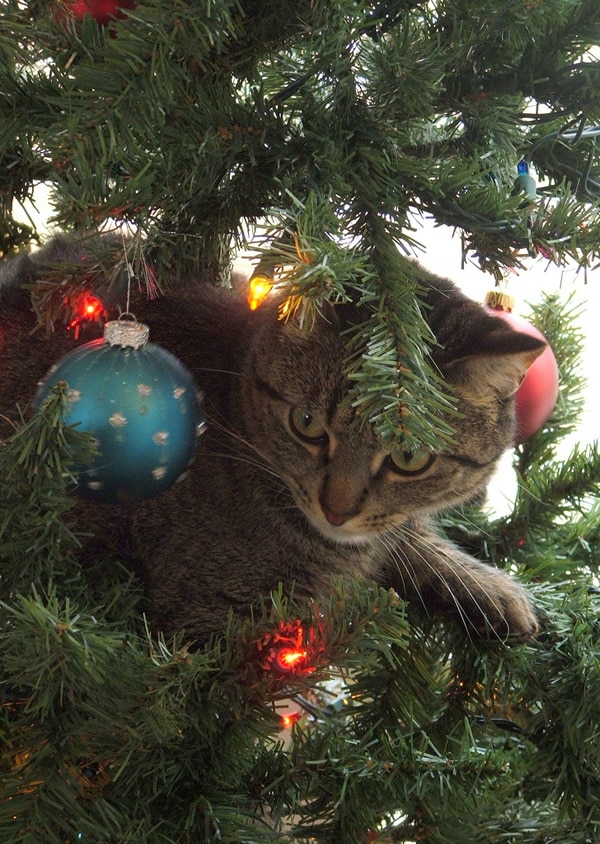 This tree was up for less than an hour before the cat discovered his new favorite spot. Photo by daverodriguez.
Chilli, chillin' in the Christmas tree. Photo by pixel_bettie.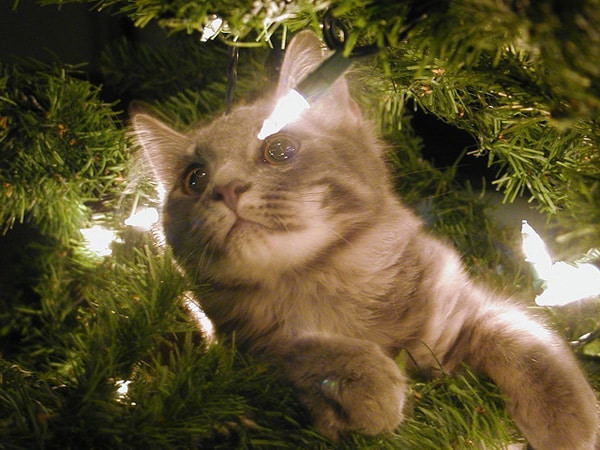 Buster, positively glowing like an angel in his tree. Photo by Susan E Adams.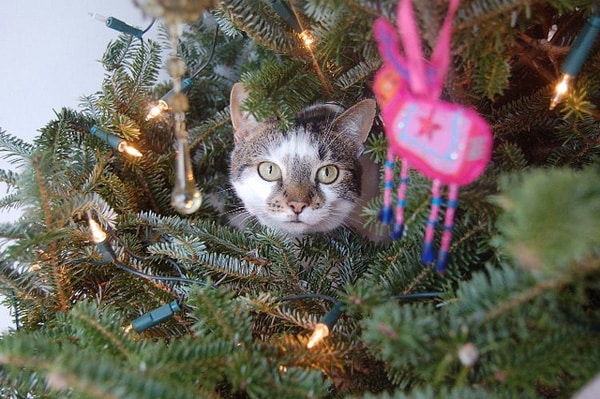 This cat might have broken the record … five minutes until she was in there! Photo by skyblueseabluesea.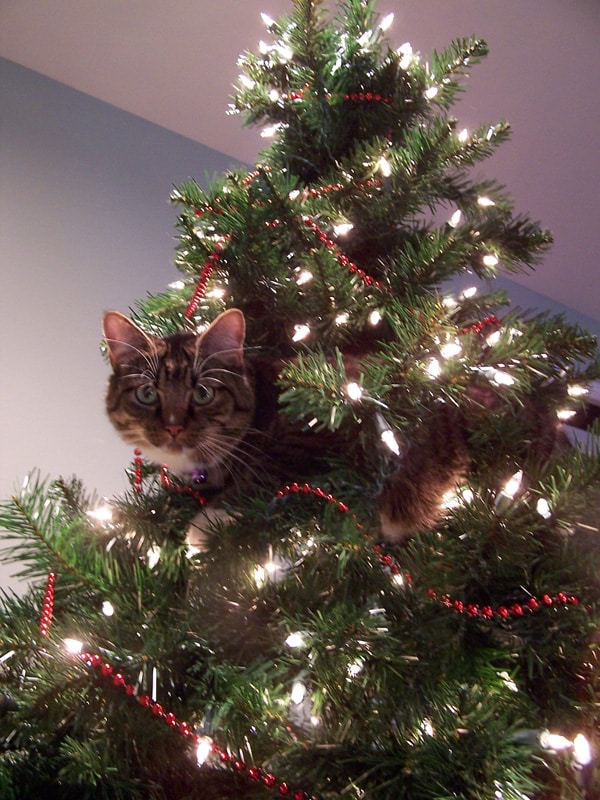 Almost a tree-topper. Keep climbing, kitty! Photo by collinj.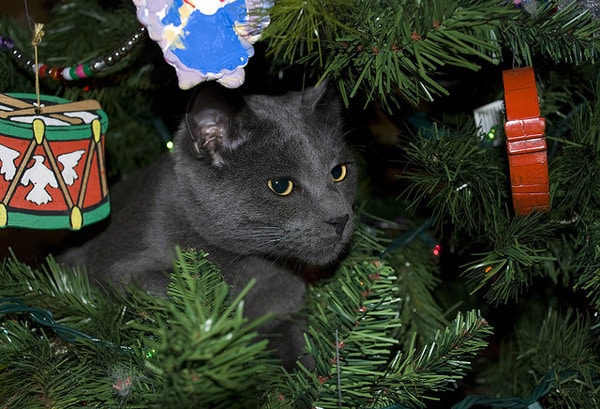 Aaaaaaaaand a Russian Blue in a pear tree! Photo by iamspartacus9.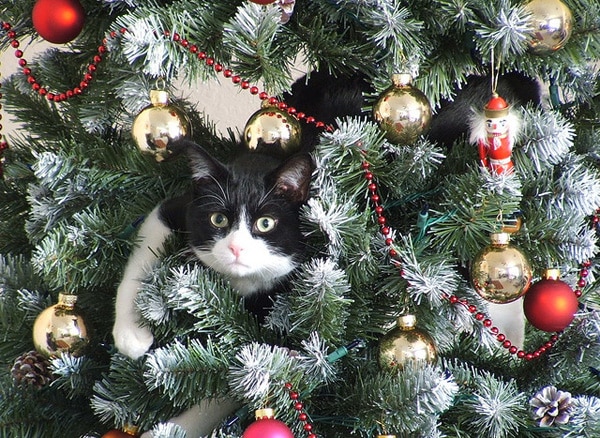 Frosted trees make for great hiding spaces for frosted-looking cow cats. Photo by mariano57.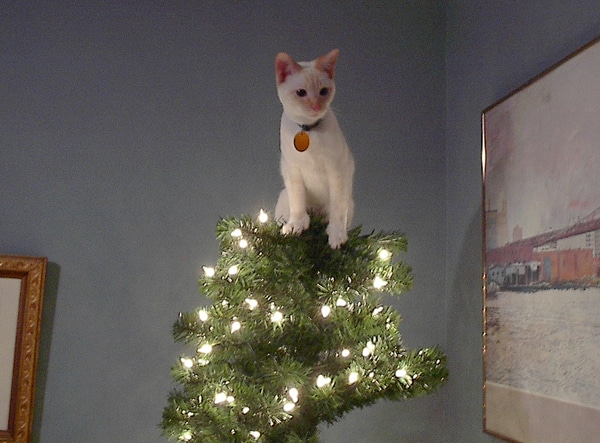 Cirrus has conquered the tree! Photo by charlesoroarke.