---
Cat butler Lesly Newman knew there could only be one kitty to blame when her laundry began turning up items that were clearly not her own — like men's boxers. Like everything else that her kitty cat burglar, Denis the Menace, has taken from neighbors, Lesly added the boxers to her growing collection of items Denis has "gifted" her. Besides boxers (and only boxers — he never takes briefs), Denis has bestowed upon Lesly T-shirts, children's toys, shoes, paintbrushes, socks, dog toys, and a few car sponges.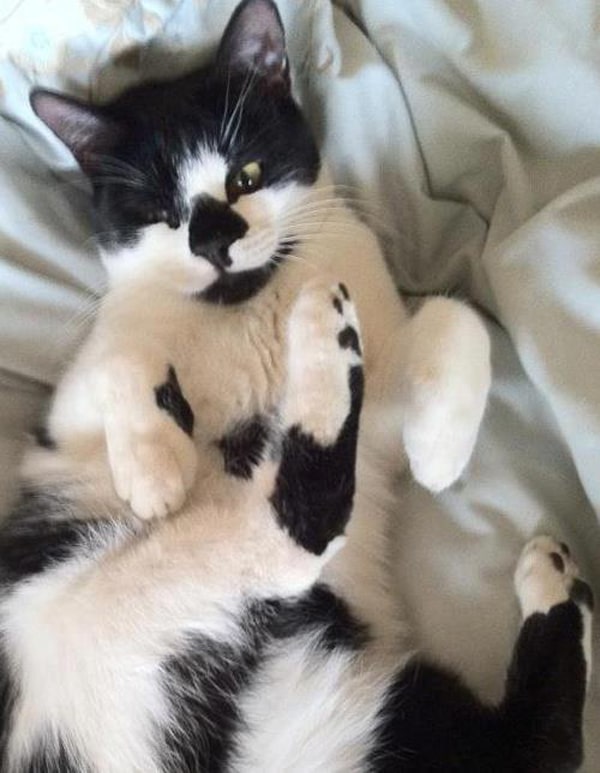 Indeed, Denis' crime spree has all been caught on a security camera, which clearly documents the little black-and-white cat traipsing through the night and re-entering his home with treasures in his mouth. While he might be a prolific cat burglar, alas, Denis is not a very discreet one.
And that's probably because Denis never learned how to hunt like a proper cat, and so he regularly pilfers items from around the neighborhood and brings them to Lesly as a way of saying, "I love you." You can't really get mad at a kitty who's just trying to do his best to show affection — even if it's a little unconventional.
Realizing that she couldn't really curb Denis' behavior, Lesly designed and sells a Denis T-shirt that says, "Denis Stole my Pants" ("pants" being the English way of saying "underwear"). And no, Lesly isn't profiting from others' stolen goods: A portion of the money made from the T-shirt sales goes to a local cat rescue. We guess we'll let Denis off the hook!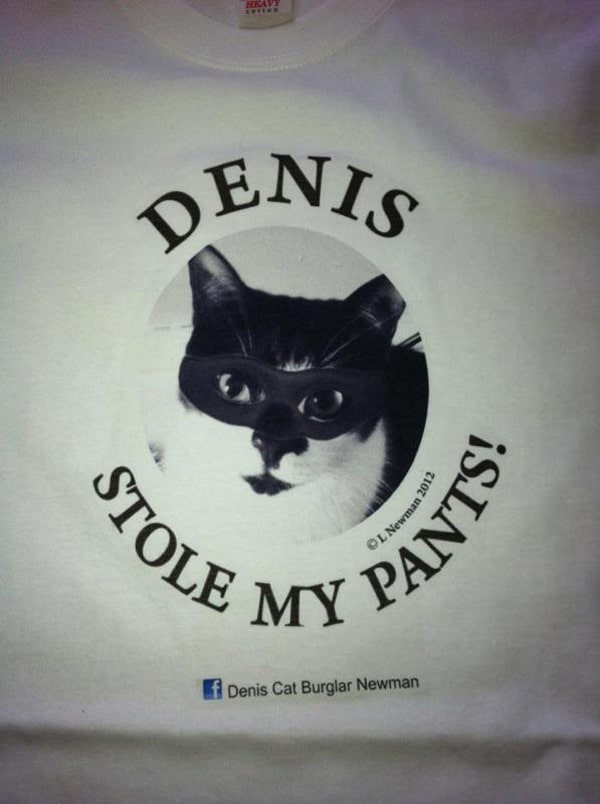 Via the Huffington Post, photos via Denis' Facebook page