Everyone knows that kittens are the most ferocious fighters on the planet. They might be tiny, but they pack a mean punch. They are sworn to protect the world against all evil. And guess who a kitten's arch nemesis is?
Everything.
And now, without further ado, here are videos of the five most ferocious kitten fights against … well, how about harmless inanimate objects?
1. Kitten vs. paper bag
To be fair, the bag is hiding kitten's favorite toy ball from her, certainly an offense worthy of vicious kitten attacks.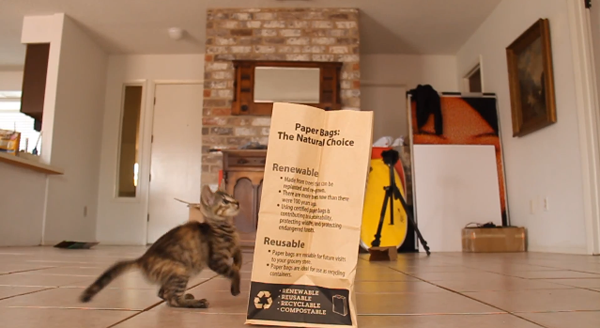 2. Kitten vs. two apples
In the kitten's defense, cats are obligate carnivores, so green stuff is a little freaky to them. And there's two of them!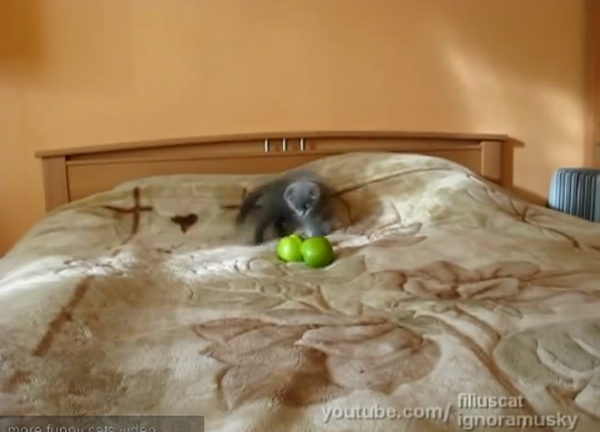 3. Kitten vs. watermelon
Kittens really have a thing against fruit, huh?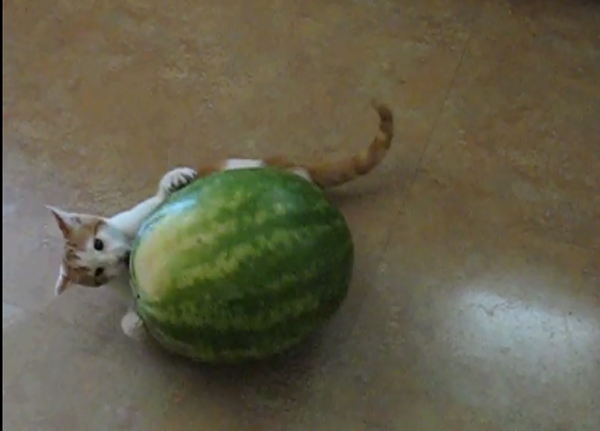 4. Kitten vs. toy dog
"Fighting like cats and dogs" is a sentiment some kittens are just born with. This kitten is just venting her frustration about dogs being more popular cats — what gives?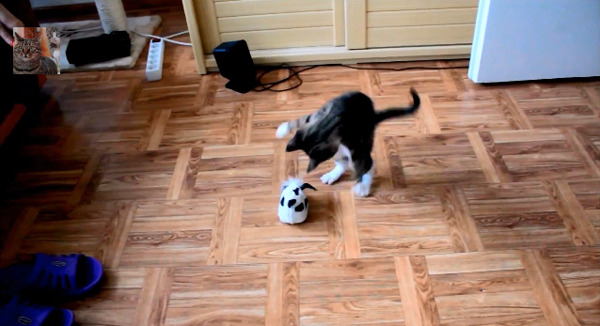 5. Kitten vs. tail
Every young kitten goes through a period of inner turmoil. Like teenagers, this is a stage when a kitten questions herself. This is probably the most intense battle she fights — the battle of the id vs. the ego.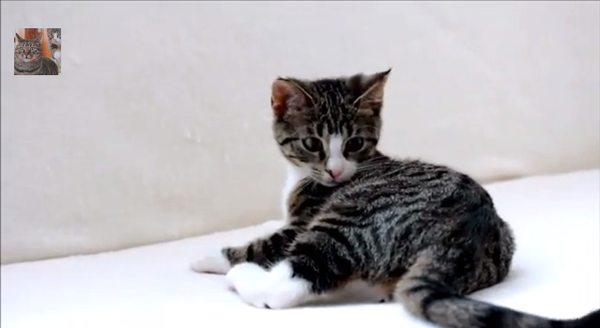 What inanimate object does your kitten fiercely fight? Do you have a video of it? Let us see it!
Check out some other stuff that will make you giggle:
About Liz Acosta: Catster's former Cuteness Correspondent, Liz still manages the site's daily "Awws," only now she also wrangles Catster's social media. That's why she wants you to follow us on Facebook, Twitter, and — her personal favorite — Instagram. See ya there!