The season for witch-craftery is fast approaching, so what better way to get in the mood for halloween than delving into a slideshow of freaky and demonic looking cats? Helpfully, Instagram is chock full of such scare-inducing felines! Here's a round-up of an unlucky 13 beasts that will have you looking at your own in-house fur-baby with somewhat suspicious eyes. Be very afraid.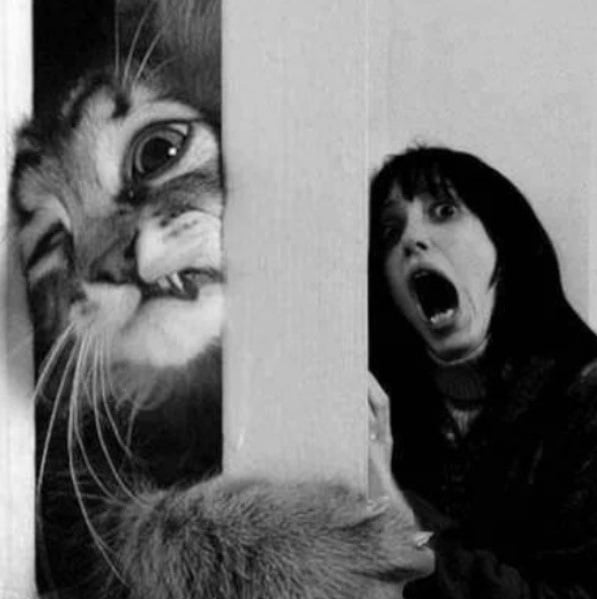 Inspired by The Shining, but wouldn't this also make an awesome '80s indie-rock album cover? Probably the best Halloween cat on Instagram.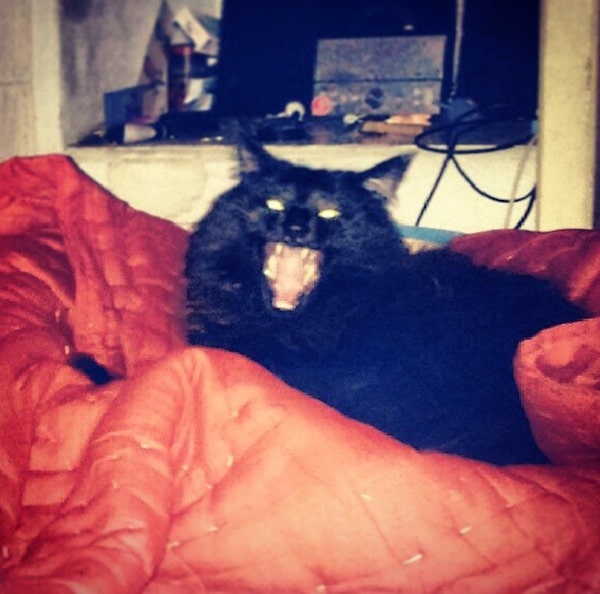 A classic Halloween scare cat: Dark and disturbed black overcoat married to demonic eyes and a vicious baring of teeth. The VHS quality seals the fiendish deal.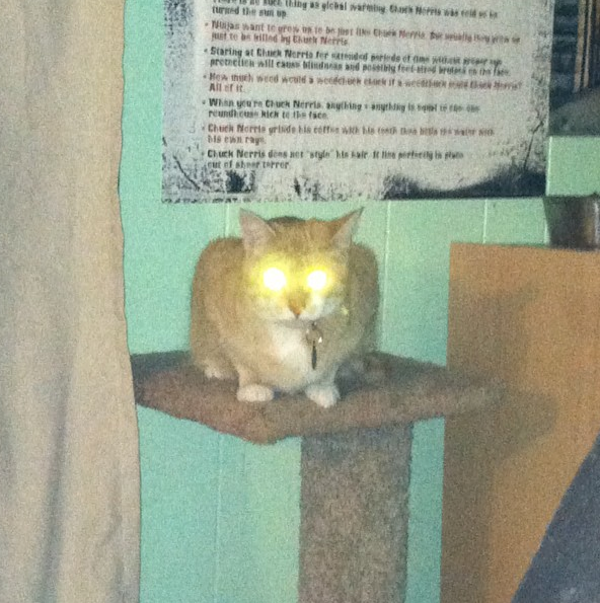 Halloween cat photography 101: Unnecessary indoor use of flash will help bring out those devilish eyes!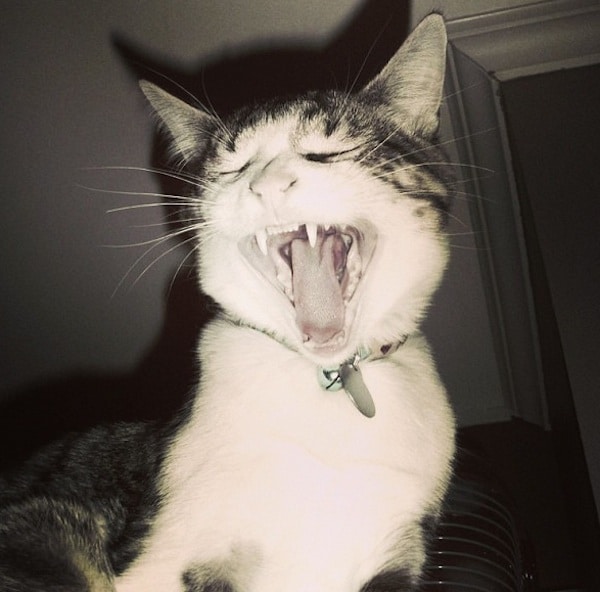 Don't be misled by the oh-so-domesticated collar — these fangs will cut you!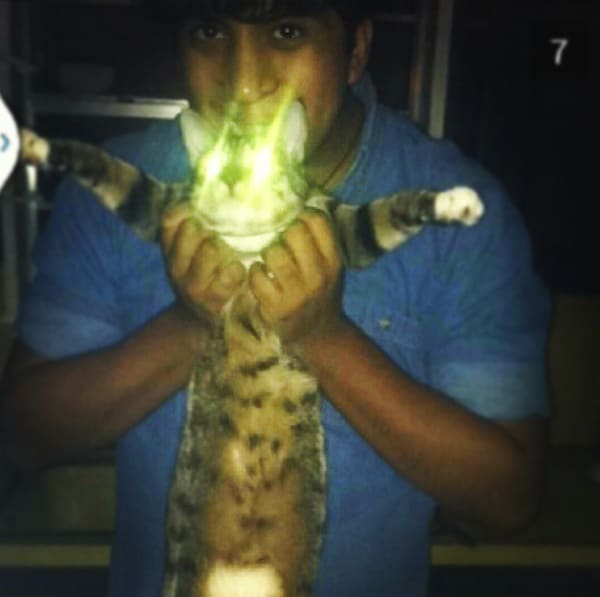 You too can recreate The Exorcist if you have a willing and inherently devilish kitty. Just don't hashtag us from the afterlife.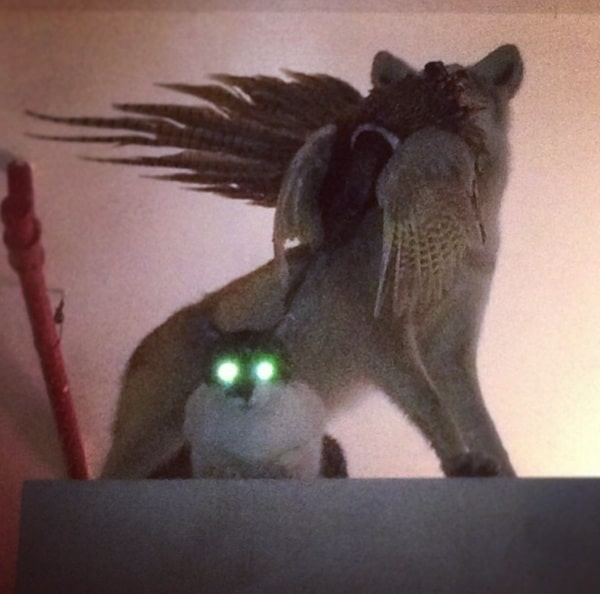 Fact: This diminutive cat beast and his faithful mutated winged minion were an unused creation from black magic master Harold Potter's unreleased eighth book. #RejectHippogriff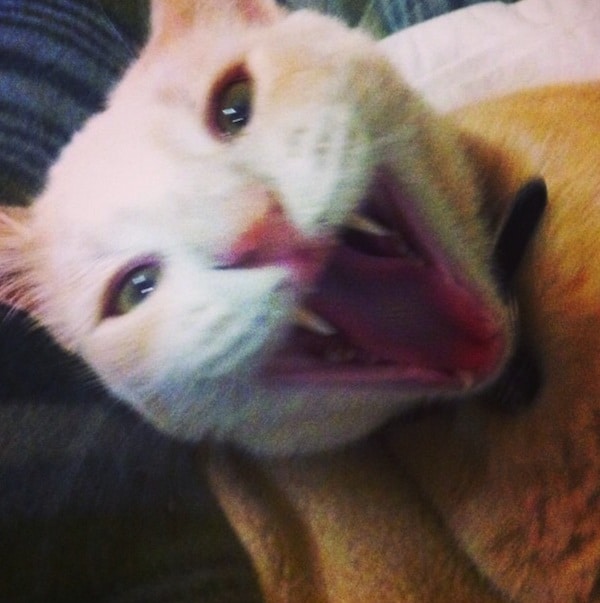 The Joker in cat form! Who knew cats could channel Jack Nicholson so cannily?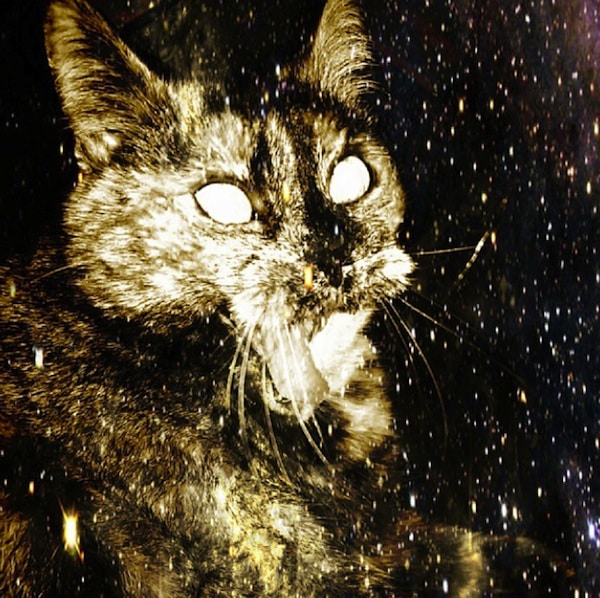 These alien eyes will suck the life-force out of you. Yet you can't look away.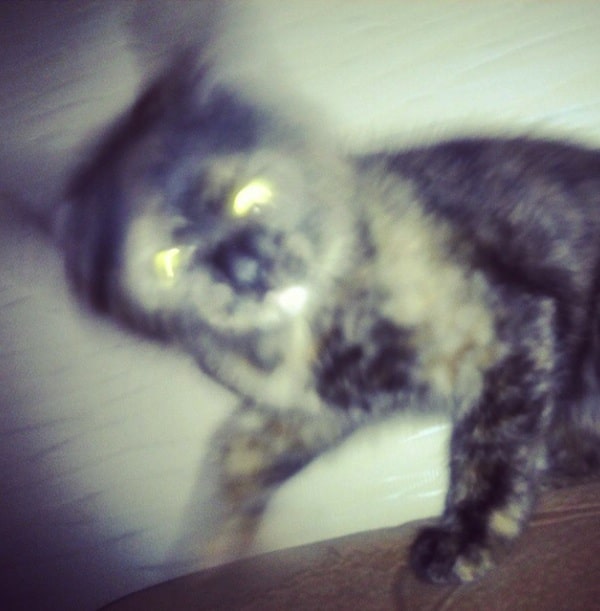 Oh, just a cute little thing we like to call ghost cat. Who you gonna call, eh?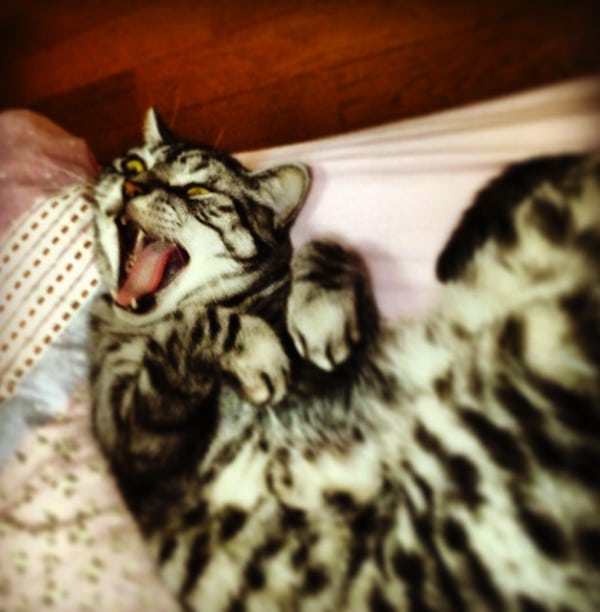 Tickle tum at your own risk. Ghastly rabies will ensue.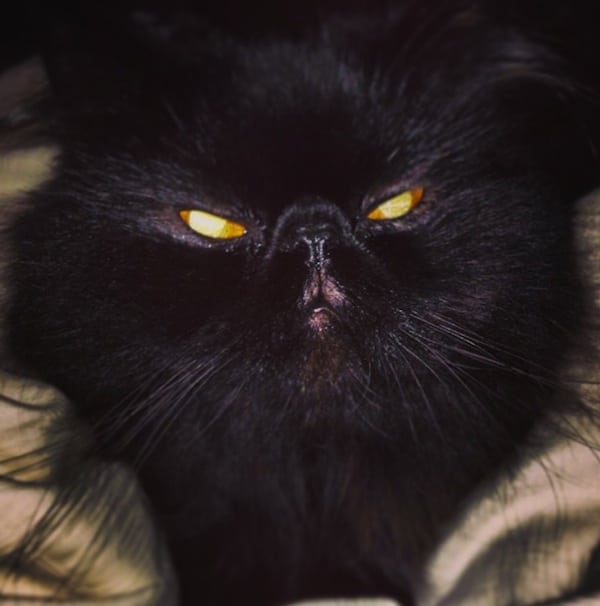 I'm unsure whether the eyes or the nose are the real spine-chiller here. Also: Looks like a Pomeranian. Calling Dogster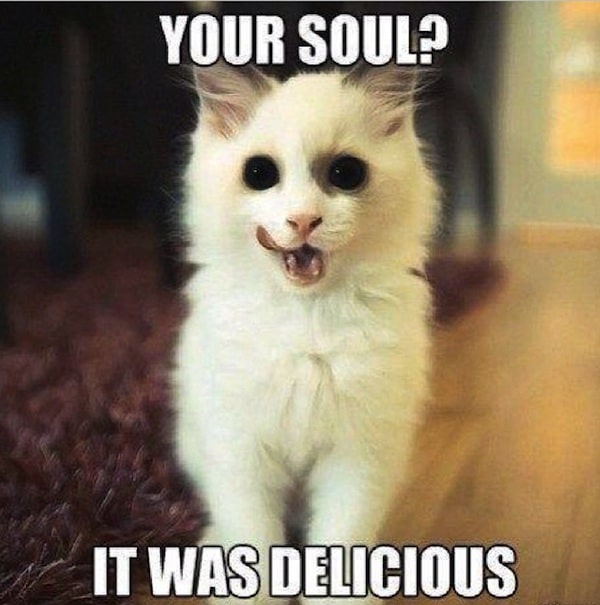 No LOL cat commentary necessary: This feline is chowing down on something that's definitely not from the Fancy Feast Gravy Lover's line.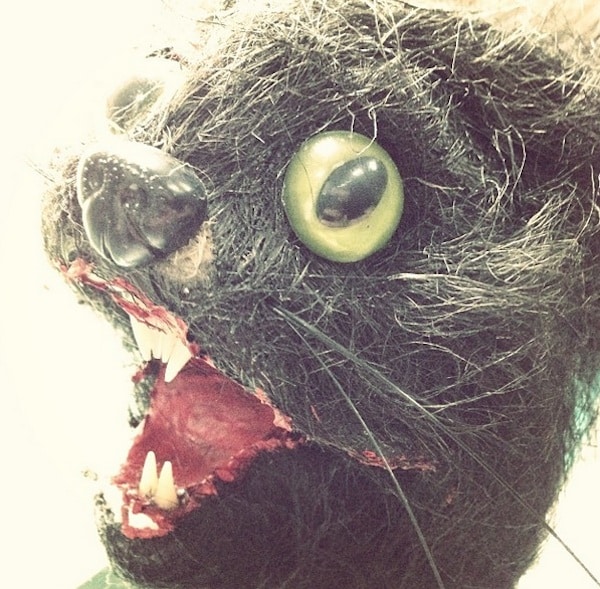 Sometimes the right words have not yet been invented. Welcome to your new night-terror.
About Phillip Mlynar: The self-appointed world's foremost expert on rappers' cats. When not penning posts on rap music, he can be found building DIY cat towers for his adopted domestic shorthair, Mimosa, and collecting Le Creuset cookware (in red). He has also invented cat sushi, but it's not quite what you think it is.