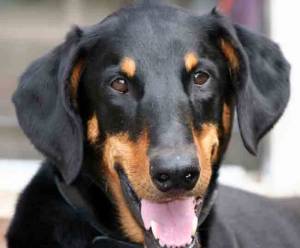 My 78 pound Dobe was given her insulin with her normal food at 3:00. At 6:00 my son gave her dinner, again her insulin and normal food amount…upon realizing this we gave her some honey on bread which she hungrly ate….about 2 hours later we gave a bit more food……it has been 7 hours since her original dose and 4 hours since the second "mistake" dose…are we pretty close to being out of danger of an overdose?
Sandy
Insulin is a medication used to treat diabetes in cats and dogs. Diabetes is a disease characterized by high blood sugar. Insulin causes blood sugar to drop.
Too much insulin can lead to dangerously low blood sugar. Dogs or cats that receive more than their usual dose of insulin are at risk of a hypoglycemic crisis that can lead in the worst cases to seizures, coma, and death. Anyone who accidentally overdoses his or her pet on insulin should seek veterinary care immediately. The vet will monitor blood sugar and administer intravenous glucose as needed until the medication has worn off.
Different types of insulin have different lengths of duration. Some short acting insulins wear off in a few hours. Other, longer lasting insulins such as glargine (Lantus) can last for 12 to 24 hours. This leads to a variation in the length of time an overdosed pet requires in the hospital.
Insulin overdoses can be serious business. Even if your pet seems fine, her blood sugar could be dangerously low. Go straight to the vet.