Taylor Swift has been whisking up a grand old brouhaha lately. If the former country kid turned pop princess isn't inspiring think pieces on the ethics of carrying your cat around town, she's stoking up the ire of curmudgeonly long-time New Yorkers for daring to pen an ode to the city with her new "Welcome to New York" single. So why not attempt some sort of mediation and combine the two? Voila, here is a feline-friendly guide to New York City for Taylor and her cat, Olivia Benson.
For a sense of Big Apple history, Taylor and Olivia might want to take a pilgrimage to the site of the country's first cat cafe. Situated downtown on the Bowery, the venture tested the waters as a pop-up spot earlier this year, and there are plans to turn it into a permanent fixture. A selfie of Taylor and Olivia outside the spot, possibly holding a sign saying "Will shake for coffee," would do wonders for the cause.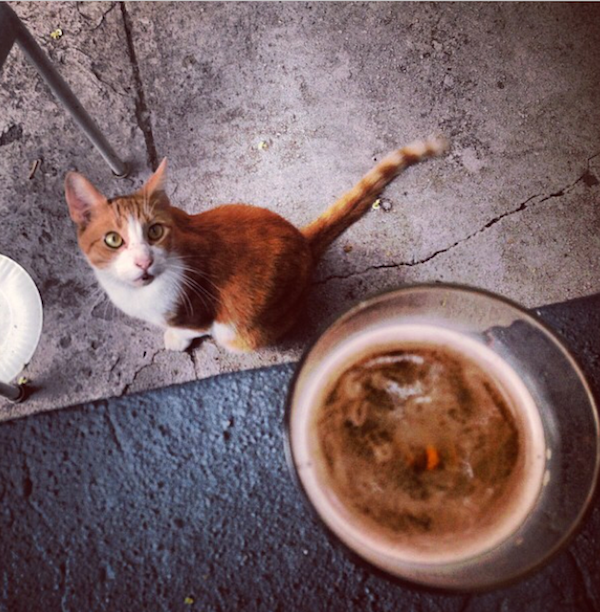 Despite the odd Department of Health warning, the trend of bringing dogs to bars in New York City shows no signs of grinding to a deserved halt. Canny cat fanatics know about a feline gem in the rough though, as Post No Bills bar in the Bushwick neighborhood of Brooklyn is a relaxed watering hole with an in-house feline resident. His name is Daniel.
Probably because of the public health mandates, the trend of bringing your cat to a restaurant in New York City has never really taken off. Nevertheless, the bathroom at the locavore-centred Vesta restaurant in Astoria, Queens, has a restroom that is basically a shrine to deliberately kooky cat art. I, for one, have spent way too many minutes in there running the hand dryer and pretending to wash my hands.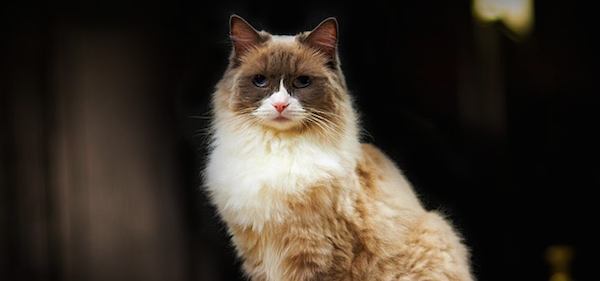 Whenever Taylor and Olivia feel the need to surround themselves with high class, they should head to the Algonquin Hotel. The establishment became renowned for its Round Table, where writers such as Dorothy Parker and Robert Benchley would meet, discuss writing, and get blotto. It also claims a feline presence in the form of a resident cat. The current fixture is named Matilda — and she even celebrates her birthday each year in the grand old hotel.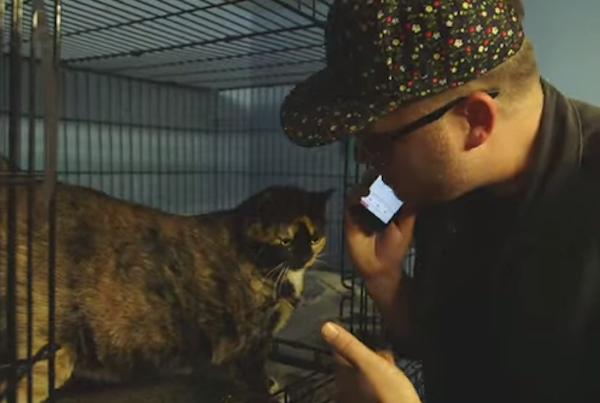 Taylor and Olivia seem like BFFs, but sometimes a cat needs a little same-species socializing. In those cases, I'd recommend hopping a cab to the BARC animal shelter in Williamsburg — a no-kill place brimming with cats (and a rooster). It's one of the city's most renowned adoption centers. I scooped up my own cat, Mimosa, from there, and recently the current kitties were given the chance to audition for Meow The Jewels, the world's first rap album made up of cat sounds and samples. What price an Olivia Benson cameo on the project?
About Phillip Mlynar: The self-appointed world's foremost expert on rappers' cats. When not penning posts on rap music, he can be found building DIY cat towers for his adopted domestic shorthair, Mimosa, and collecting Le Creuset cookware (in red). He has also invented cat sushi, but it's not quite what you think it is.