I recently took my 17-year-old cat, Siouxsie, to the vet for her semiannual wellness exam and blood test. Other than arthritis, I figured she was pretty healthy. After all, her previous blood work has all come back normal, she hasn't lost weight or demonstrated any troubling symptoms.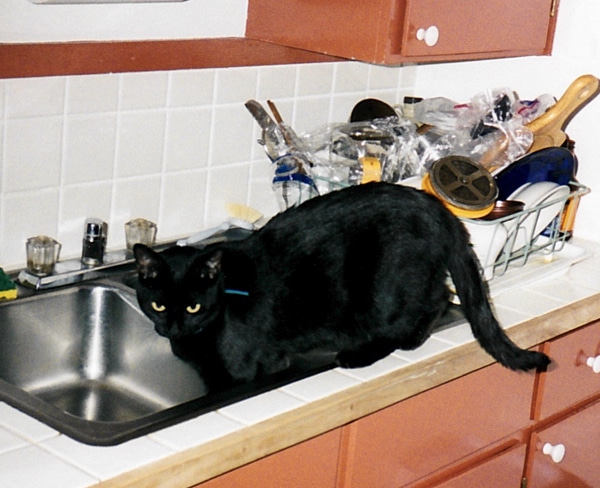 But after Dr. Brandon looked in Siouxsie's mouth and said that the amount of demineralization of her teeth was what she'd expect in a cat three years older, I got concerned.
When the blood test results came back, Doctor B told me that there were signs of early-stage kidney disease, which we expected, but the results also suggested that she may be hyperthyroid. For more conclusive results, she recommended a sophisticated blood test to determine whether she needed treatment.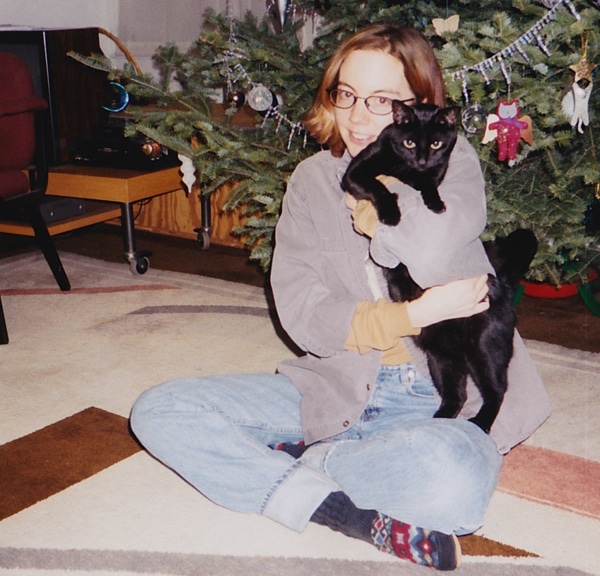 A couple of days later, the verdict came in. "She's definitely hyperthyroid," Dr. Brandon wrote in her email to me. The next question became what to do about it.
There are three treatment options for hyperthyroidism: medication, surgery, and radioactive iodine therapy. In surgery, the thyroid gland is removed and therefore (at least in theory) the hyperthyroidism is, too. But the risk of anesthesia in a geriatric cat with impaired kidney function, among other issues, led me to rule out surgery.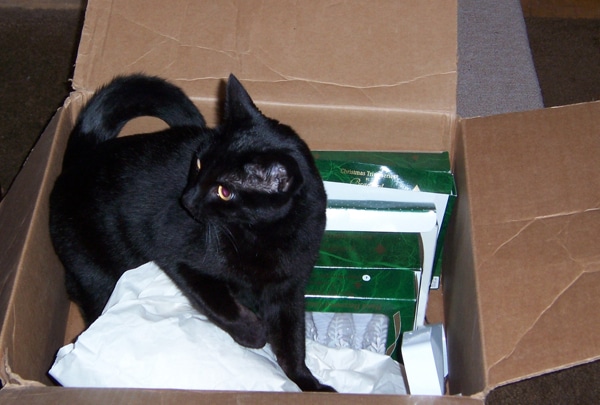 Medication, I'm familiar with. Some of the cats at the shelter where I used to volunteer were hyperthyroid, and they got methimazole to treat the disease. Siouxsie is pretty good about taking medicine and I'm good at giving it, but I still had some concerns.
Would it be comfortable for my arthritic kitty to have me popping a pill in her mouth every day? Would giving meds every day for years harm the bond between us? The potential side effects of methimazole can include loss of appetite, nausea, vomiting, skin problems, and joint and muscle pain. Would the cure be worse than the disease?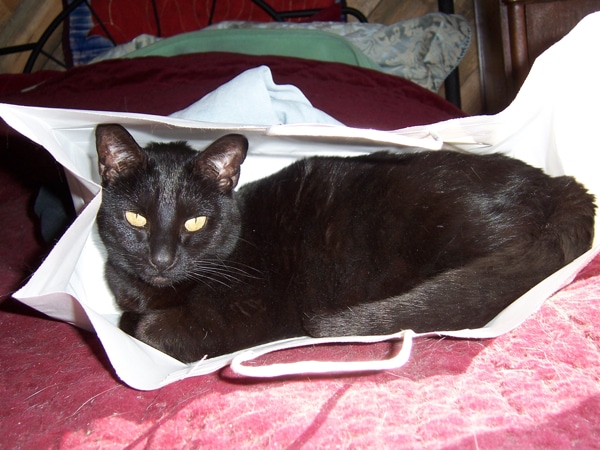 In radioactive iodine therapy, a tiny amount of Iodine-131 is injected under the skin, where it travels to the thyroid gland and is absorbed by the cells producing too much thyroid hormone. It kills the hyperactive cells and leaves normal tissue intact. I would have to drop Siouxsie off at the hospital in the morning for the injection, after which she'd have to stay at the clinic for three days or so. I wouldn't be able to visit her because state regulations forbid laypeople from visiting patients in the radiation ward, and I wouldn't even be able to send blankets or toys with her because they'd have to be discarded as radioactive waste. But once the treatment is over, the disease is gone.
Although this would be stressful for both of us, I believe it's the best option in the long term.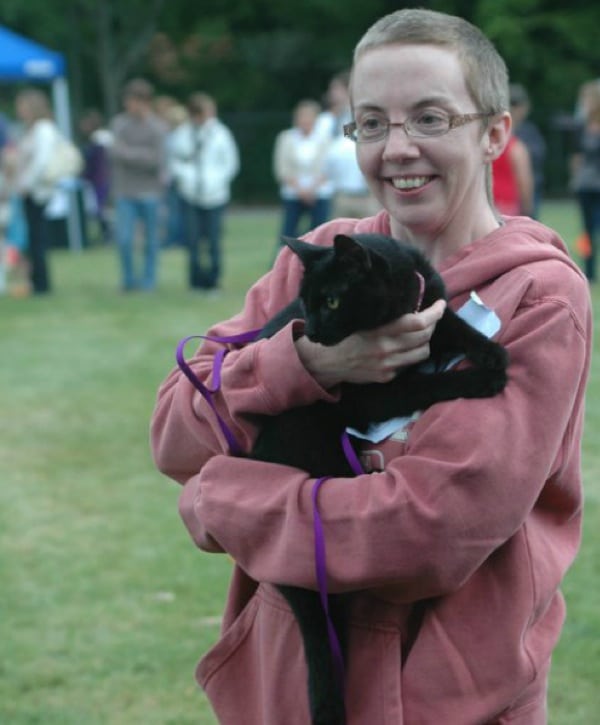 It is, of course, expensive: At the clinic here in Seattle, the cost is around $1,000. Although I have insurance for my other cats, Thomas and Bella, Siouxsie is too old to enroll in pet insurance, so that money is going to come out of my pocket. But I'm okay with that: Siouxsie's been my pal since she was a six-week-old kitten, and as long as the treatment will provide a good quality of life in the long term, I'm happy to do what I have to do to make it happen.
Some people don't understand this, though. One person I talked to about doing I-131 therapy for Siouxsie told me, "JaneA, just think it over. That's a lot of money, and Siouxsie's really old. I know you love her, but …"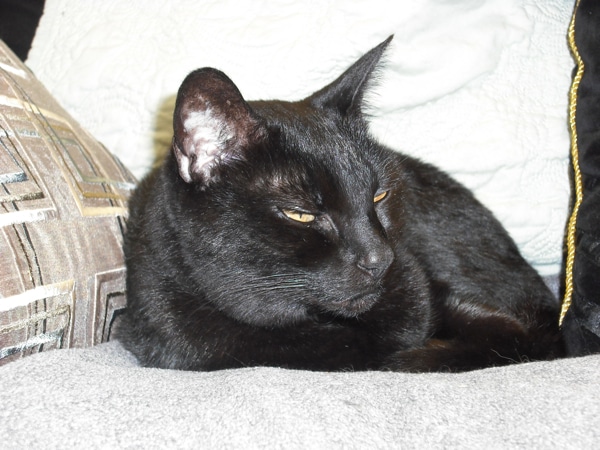 I said, "I understand your concerns, and I'm going to think very carefully about what to do. But at the same time, Siouxsie's not showing any signs that she's gonna shuffle off her mortal coil any time soon."
But I kinda don't understand. Yes, Siouxsie is very old. At age 17, she's the equivalent of an 86-year-old person. And yes, it will be a financial sacrifice for me. On the other hand, Siouxsie is in good spirits, her appetite is good, and she deserves any vet treatment that can keep her happy and healthy.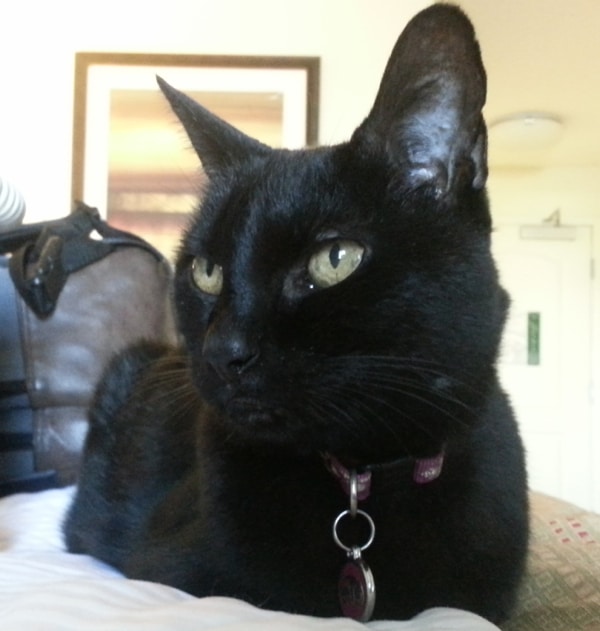 I just wish more people got that and didn't instantly go to "why the hell are you spending that kind of money on a cat that's probably going to die soon anyway?"
If Dr. Brandon told me that our time together is probably going to be short enough that there's not much point in treatment, I'd listen to her. If I didn't trust Dr. Brandon to be honest with me, even if it weren't in her best financial interest to do so, she wouldn't be my vet.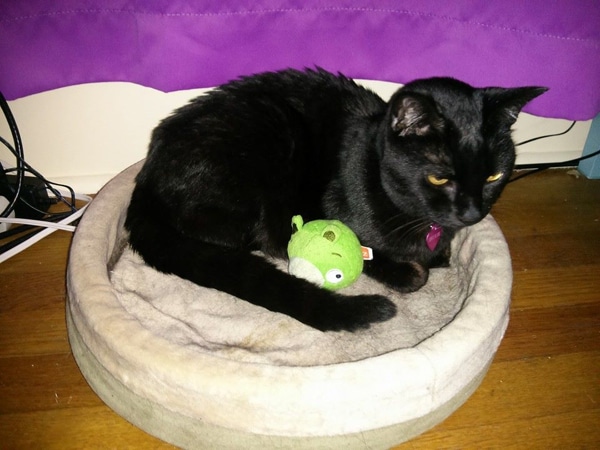 Ultimately, I want what's best for Siouxsie, not what's best for my wallet … or what's best for my ego.
What do you think? Am I crazy for being willing to spend this kind of money on my cat? Have you done I-131 treatment for your cat? What do you wish you'd known before you made the decision? Please share your thoughts in the comments.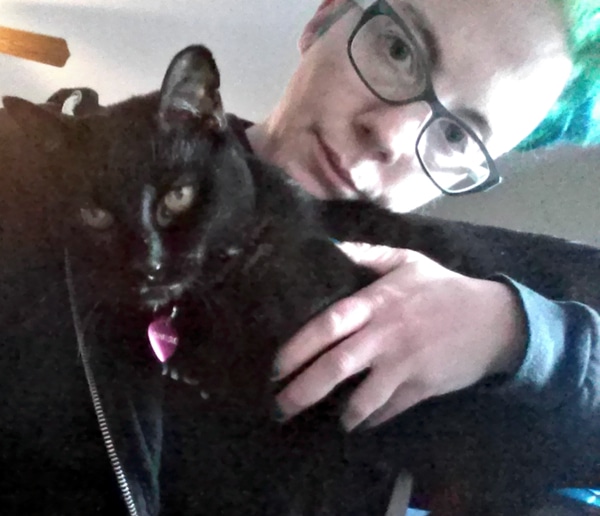 Learn more about your cat with Catster:
About JaneA Kelley: Punk-rock cat mom, science nerd, animal shelter volunteer and all-around geek with a passion for bad puns, intelligent conversation, and role-play adventure games. She gratefully and gracefully accepts her status as chief cat slave for her family of feline bloggers, who have been writing their award-winning cat advice blog, Paws and Effect, since 2003.