Rob Gronkowski is best known for being on the roster of the NFL football team the New England Patriots, for setting a single-season touchdown record for a tight-end — and now for revealing himself to be a cat fancier par excellence.
Posing with a select number of tiny furballs as part of a recent photoshoot for ESPN, Gronkowski embraced his kitty-loving side as he hammed it up for the cameras. Here are five of the most historic pictures in NFL cat history.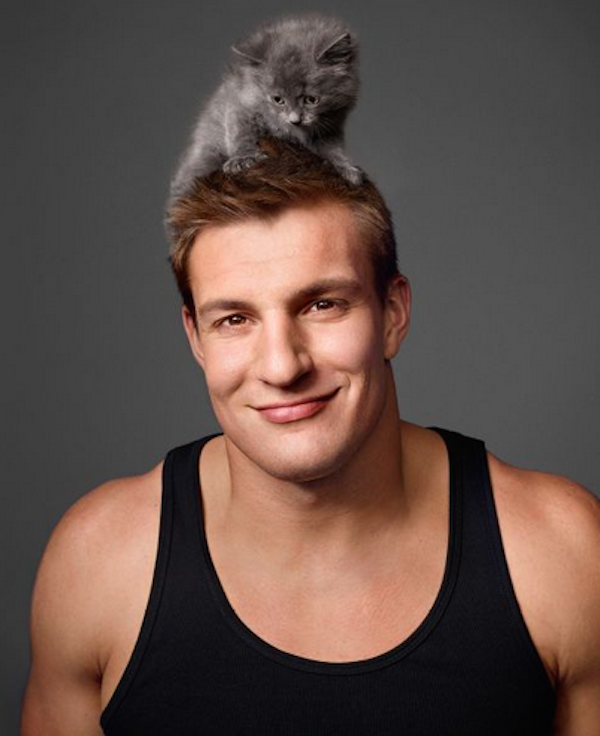 Behold this fine example of a classic kitten-on-the-head shenanigan.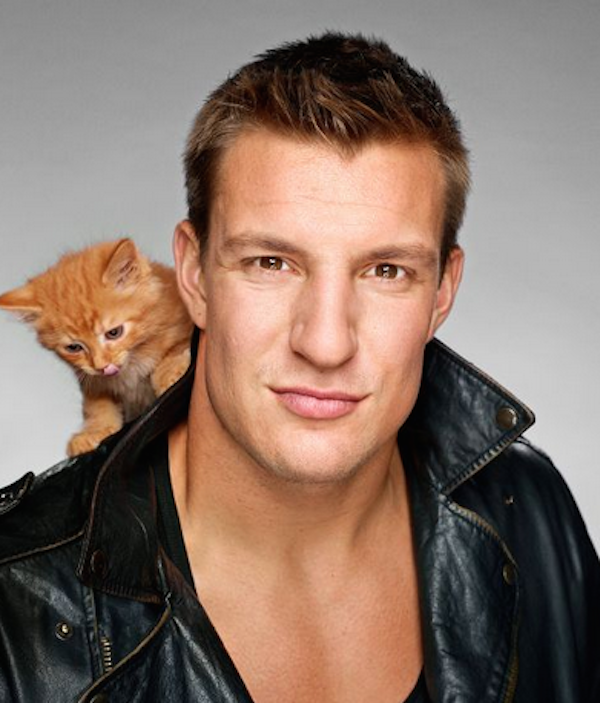 Gotta love the way this little guy is pulling off a sly Miley Cyrus tongue-out pose!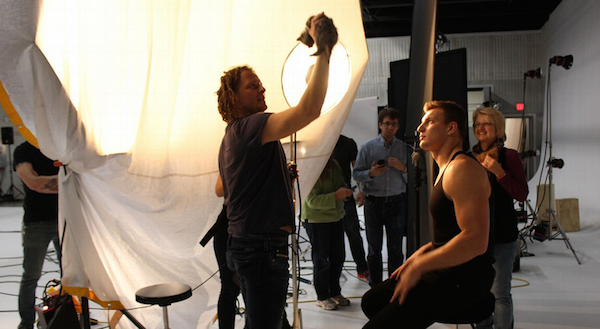 Behind the scenes, the kittens were the undoubted stars of the show.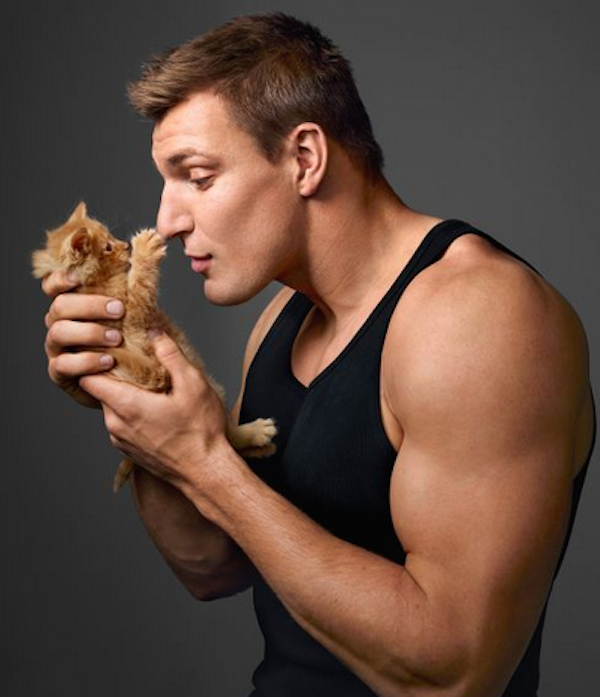 Technically this ginger tabby is committing the sort of heinous infraction that has no place on the modern football field.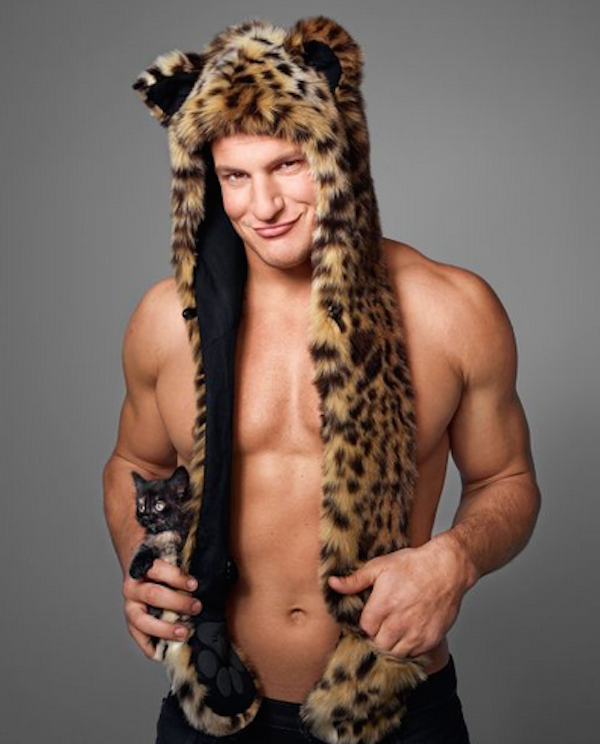 Personally, I think the leopard-skin garb totally clashes with the classy little kitty. Each to his own, eh?
Laugh with us on Catster:
About Phillip Mlynar: The self-appointed world's foremost expert on rappers' cats. When not penning posts on rap music, he can be found building DIY cat towers for his adopted domestic shorthair, Mimosa, and collecting Le Creuset cookware (in red). He has also invented cat sushi, but it's not quite what you think it is.