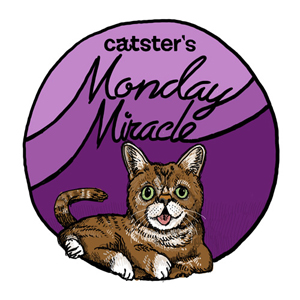 When Mr. Miles was first found wandering the sidewalks of Melbourne as a street cat, his shelter savior described him as being "battered and bruised with a body hard as nails and full of abscesses." He also tested positive for feline immunodeficiency virus (FIV).
That was five years ago.
Now the dignified-looking Mr. Miles has not only found a happy home but has become an advocate for spreading awareness of the real facts about FIV.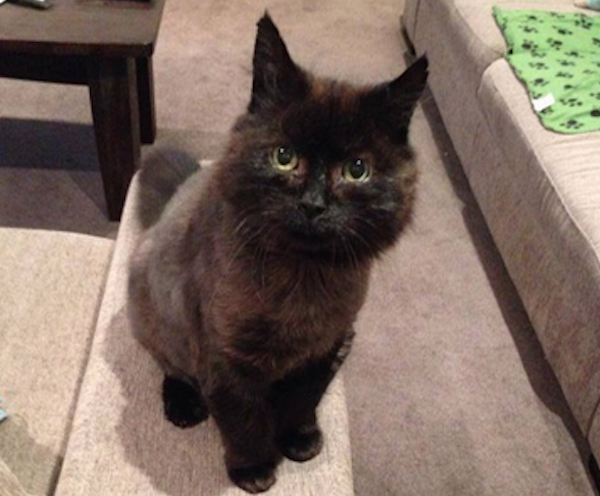 According to Mr. Miles' original rescuer, Ingrid Arving of the Ingrid's Haven nonprofit cat shelter, Mr. Miles was an instant cutie-pie, despite his somewhat haggard appearance, proving to be a supremely friendly feline with a warm and loving demeanor. As Mr. Miles became Ingrid's inaugural FIV positive cat, she started a sub-section of the shelter, known as "Philadelphia."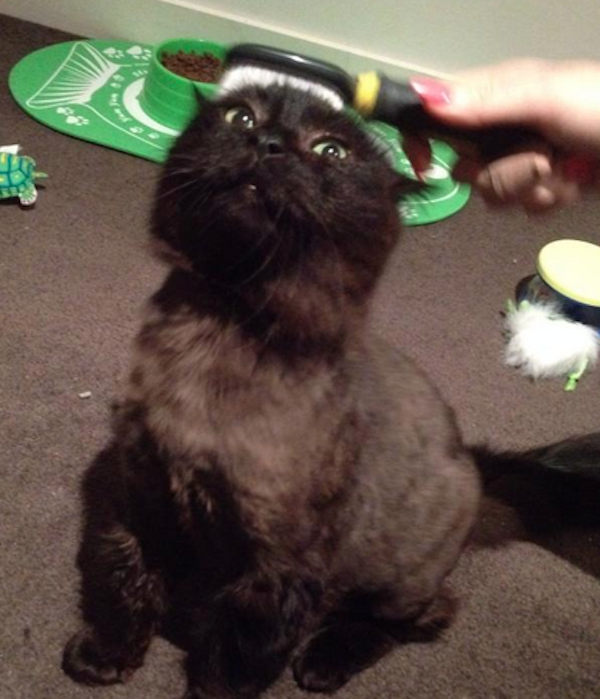 Mr. Miles has since moved on from his Philadelphia days, but his new owners have allowed him to keep spreading the message about FIV by setting up a Facebook page. He likes to bill himself as having gone from being a "street cat to a superstar."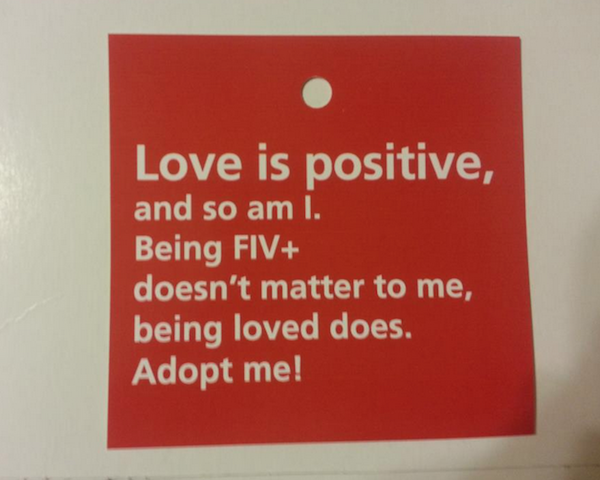 "FIV isn't a death sentence," says Mr. Miles. "I hope I can help all my Philadelphia pen mates at the Haven find homes too!"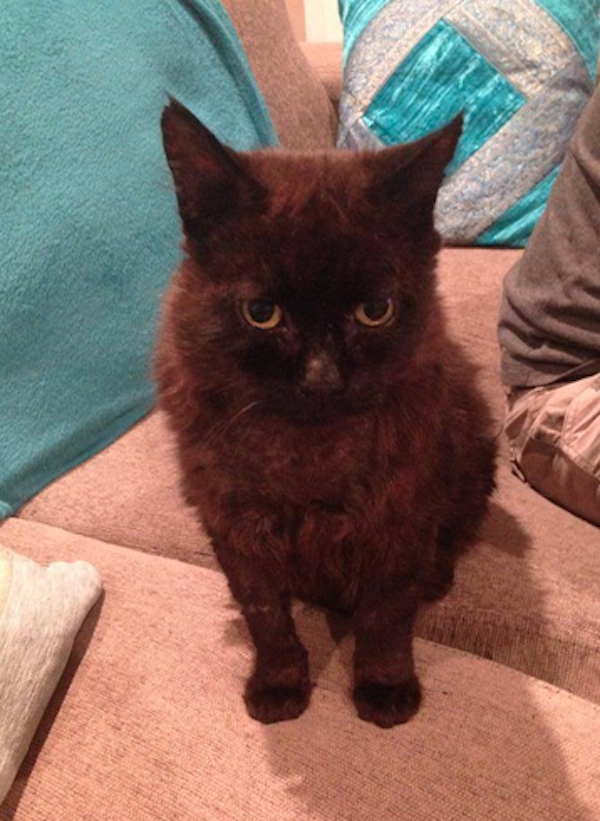 Mr. Miles insists that his FIV status is well under control. He says, "If I hadn't overheard people talking I wouldn't even know I had FIV." He does, however, also have a case of kitty arthritis, which he says is "a different story," although daily meds help alleviate the pain.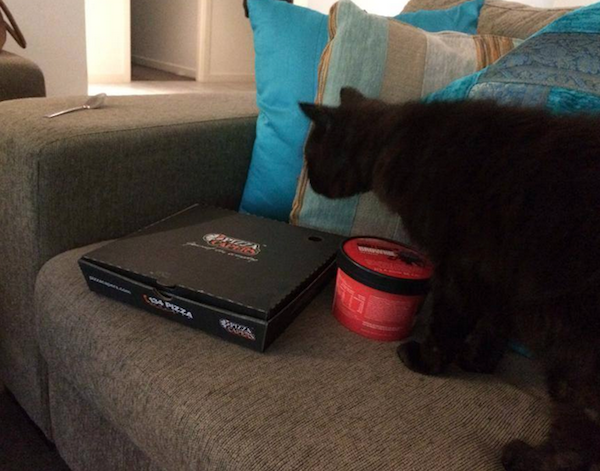 Now living a life of cuddles and snuggles, Mr. Miles's new family includes three other felines. One of those cats is named Max, and the two seem to have struck up a strong bond, with Max often following Mr. M around the house.
Other pertinent information gleaned from Mr. Miles' Facebook musings include the fact that he seems to have cultivated an addiction to being groomed, often likes to relax with pizza and ice cream, and at his lovable best looks like a mix between a fluffy owl and Wicket the Ewok. All perfectly normal cat traits then.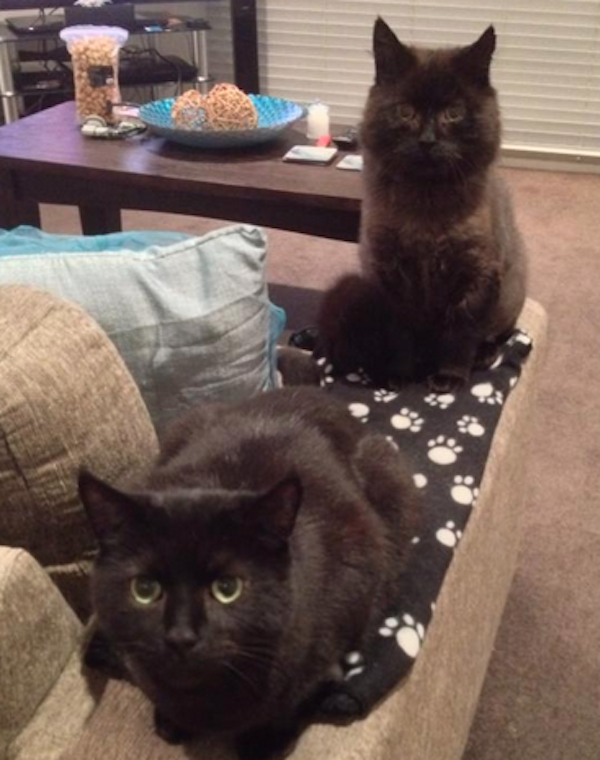 You can keep up to date with Mr. Miles' shenanigans over at his official Facebook page, which also includes regular updates on other FIV+ cats.
Read stories of rescue and love on Catster:
About Phillip Mlynar: The self-appointed world's foremost expert on rappers' cats. When not penning posts on rap music, he can be found building DIY cat towers for his adopted domestic shorthair, Mimosa, and collecting Le Creuset cookware (in red). He has also invented cat sushi, but it's not quite what you think it is.