Lil Bub is the first celebrity cat I've met in person. When she and her dude, Mike Bridavsky, visited Catster in September, we made a Really Big Deal of it because, well, of course we did. We created an extraterrestrial landscape including a big plastic egg for a kitty bed, we served tea in fancy china from around the world, we had snacks and a litter box, we shot pictures and video and played with the kitty.
That said, being an armchair sociologist fascinated with human and animal behavior (not to mention being a guy with a cat), I was as interested in Mike and Lil Bub's collective story as I was in meeting the little space kitty herself. That day I did a lot more observing than fawning or petting.
Mike was hard to read at first — he, Lil Bub, and a friend were at the end of a grueling tour and understandably a bit weary and reserved — but he said and did a number of things that impressed me. First, Lil Bub was obviously happy. She seemed right at home among strangers and a new landscape. She intermittently ran, ate, slept, purred, and pooped.
It was also clear that Mike loves this cat. The dwarf kitty has some physical deformities, and he helped her in the litter box like a cross between an experienced vet and an old friend. He also kept watch over her, making sure she wasn't overstimulated without being bossy. Later, responding to a question from Catster assistant editor Liz Acosta, Mike described how he approaches all appearances and creative projects (including a talk show called Lil Bub's Big Show, a book called Lil Bub's Lil Book: The Extraordinary Life of the Most Amazing Cat on the Planet, and a documentary called Lil Bub & Friendz) — namely, with Lil Bub as his priority. (More on this later.)
"What a perfect subject for a Cat Dandy interview," I thought. So I pitched it, he agreed, and here we are. What follows are excerpts from our recent phone conversation.
On the role of cats in his life before Lil Bub
Mike said he had a cat growing up, and a girlfriend also had a cat, but he didn't pay them much notice.
"I didn't hate cats," he said, "I just didn't care about them."
Then in his early 20s, when moving out of a college house with a few friends, a stray cat joined him. The cat followed Mike around and seemed very interested in everything he did that day. He said the cat stuck to him but none of his friends.
"It's pretty cool," he said. "He picked me."
That turned out to be Mike's first pet, Roscoe.
"He made me a cat guy," he said of the 2-year-old feral. "He was super calm, just a really special cat."
Roscoe met an unfortunate end after about a year — after moving to a new place, he escaped and was hit by a car — but Mike said it wasn't long before another cat, who he named Oscar, found him.
"I've never gone out and got a cat, they all found me somehow," he said.
On how Lil Bub has changed his life
"The short version is, my life was terrible and my cat saved me."
The longer version is that Mike and Lil Bub had been together about a year when hard times came around. The unfortunate events included heartbreak, three cancellations at the music studio he runs (which comprised about a month of work), losing about $3,000 in a disputed eBay sale, and owing $2,000 to an accountant as well as five months of back rent.
"It was like someone was playing a joke on me," he says.
He said he relied heavily on friends to get him through, and as he braced for the next catastrophe, a photo of the dwarf polydactyl Lil Bub he posted on Tumblr got picked up and went viral. That same week, his band got a request to play a gig in Tokyo.
"Since then it's been an upward trajectory with everything," he said. "Bub has taught me that if you stick it through, you can get through anything."
This message of hope is what drives Mike. I said to him that the movie, the book, the talk show, the merchandise, the appearances, they all seem to me like a way of sharing Bub's message and the power to do good in the world. Mike confirmed this.
"I didn't see it as an opportunity to get myself out of crap, but something else," he said. "It's about Bub, it's not about me."
Lil Bub does make a silly character for the Internet and other endeavors, and that's okay, but it's more than that.
"Bub is more than just a cat," Mike said. "It's more than a joke. It sounds cheesy, but it's the real deal with Bub. It's not something I came up with, not like I thought, 'Bub can be an inspiration!' She is an inspiration."
On his approach to fame and fortune with Lil Bub
When it comes to creative or commercial ventures, Mike says he has three rules.
First, "I don't contact anyone," he said. "I assume that if someone wants to work with Bub, they'll contact me."
As Bub has become more popular, he sees it more as adapting to how things have grown rather than devising and following a plan.
"It has an organic feeling to it," he said. "It's not like I'm pushing my cat on anyone. She's pushing herself."
Second, he agrees to do things only if they're about Bub — as opposed to someone, say, who has a great idea that involves a cat, so that person contacts Mike to see if Bub wants to do it.
"I only do things that feel right to me, only with fans who know her, not just people who have ideas," he said.
His third rule is any venture must have a charitable aspect, such as helping cat rescue.
"It doesn't have to be a lot," Mike said, "but just something to show that they care."
He has turned down offers from big corporations over this. He said he asks all organizations or companies involved in a project to make donations, however small.
"If everyone involved donates 1 percent to 3 percent, it adds up to a lot," he said.
This approach makes sure that people doing the hard work — such as people in shelters who have to care for and sometimes euthanize sick animals — get the support they deserve.
"Those are the real heroes," he said. "I'm a nice guy, an empathetic guy, but it was never a goal for me to go out and help all these people."
On life on the road with Lil Bub
I remarked how happy and curious Lil Bub seemed when she visited Catster.
"That's how she is all the time on the road," Mike said. "That was one stop for us out of five that day. She can sleep anywhere. She's kind of weirdly designed to do this kind of stuff."
Makes it all seem meant to be.
On Lil Bub's health issues
The fact that Bub ran around during her visit to Catster was a big deal, Mike said. Her health outlook is good, although for a time it was quite dire.
She suffers from a disease known as osteopetrosis. Most cats get it in their old age, he said, as a result of having cancer. Bub, though, is the only cat known to have been born with it, and not much is known about the disease.
"As she grew older her mobility became severely limited," Mike said, and vets told him that soon she'd be unable to move at all. "It's something that continues to get worse, and there's not much you can do."
Mike began using an anti-inflammatory therapy via something called an Assisi loop, which delivers low-level pulses of energy.
"The results were astounding, so I kept using it," he said.
He learned why it was so effective during a stop on a book tour: An expert attended an appearance and told Mike that the Assisi therapy was pretty much a cure for the very specific type of osteopetrosis Lil Bub has. Mike also learned that the vibrations from so much travel helps, so the road life has contributed to her improvement. (Again, seems meant to be.)
Mike also has used Reiki, an intuitive healing method in which people channel energy to other people or animals using their hands. He said he knew something about it already, and he contacted a healer after one of Bub's early health crises. This person guided him — and also confirmed that he was doing many things correctly.
"It's weird to talk about because it sounds so voodoo," he said, "but I know it works and I don't care."
On making business deals
Considering that Mike runs a music studio called Russian Recording, I suspected he might have some knowledge already regarding licensing, contracts, creative control, and other issues he's certainly dealing with now.
I was wrong.
"I've had to learn all this stuff from the ground up," he said, noting that his studio business is pretty simple and doesn't involve the things a music label does.
He said Bub has helped with his perspective in this area, though.
"In the music world, you're trying so hard to get people to care about you," he said. "With Bub it's different — the world cares about her, and it's like faux-negotiation — I'm just getting what I want."
If only musicians could somehow harness this.
"If bands could pretend to be a famous charitable cat," he said, "they could be the most successful bands in the world."
On hostility and criticism on the Internet
A commenter on Bub's blog recently speculated that Bub might withdraw from the public eye soon because a vocal minority of people are critical of what she does and who she does business with. (I suspect the commenter is referring to the deal to sell merchandise through Urban Outfitters.) Mike, though, replied in a thoughtful way, saying that if he were in the critics' position, he might think the same thing, and that a lot goes on behind the scenes that people don't know.
"People only see the things we agree to, they don't see the things we turn down," Mike said.
Such criticism — which he says is minimal compared with the good feedback he gets — can be good because "it forces you to look at what you're doing from the outside." It's also a chance to remember what Bub has taught him, and that he wants that hope and mindfulness to inform how he replies to critics as well as fans, because "some people assume the worst."
He also knows how it might look — a guy traveling the country, getting book and movie deals because of his cat.
"This is a ridiculous thing to happen to anyone," he said. "But I'm doing this because it feels right."
What's next for Mike and Lil Bub?
Upcoming things include a Web series as well as books, and he just got the green light for a Lil Bub holiday special on Animal Planet. For the special he'll have full creative control, and he plans to get celebrity guests.
Thing is, Mike has never written anything for TV, and as of our interview the script deadline was unbearably close.
Again, he returns to his silly little cat for guidance.
"I always remind myself that it's about Bub, and Bub makes anything funny," he said. "It's easy to write for Bub."
I mentioned having recently seen the episode of Lil Bub's Big Show where Steve Albini is the guest, and Bub asks him absurd — and hysterical — things like, "Can you drive a space ship?"
"Yeah, every line you put into Bub's mouth is hilarious," he said.
Wildcard
I found an interview from 2008 — long before Lil Bub was born — in which Mike identified one of his celebrity crushes as Grover from Sesame Street. I asked him about that — and he laughed out loud.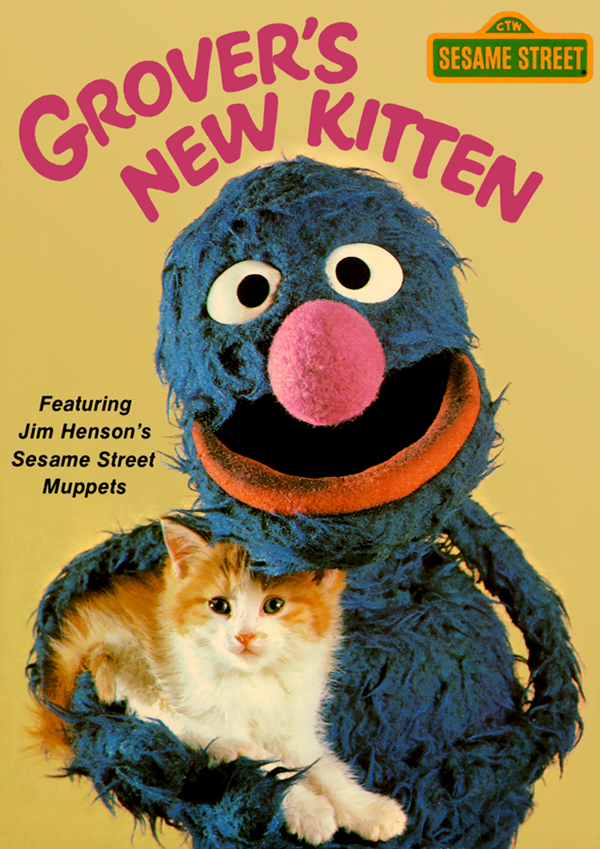 "I just always related to him on Sesame Street," he said. "I always thought that he was me."
What are your thoughts on Lil Bub and Mike? Would your cat do well on the road? How might you explain Lil Bub's turnaround? Tell me in the comments.
Cat Dandy's tabby, Thomas, has a paint job similar to Lil Bub's:
About Keith Bowers: This broad-shouldered, bald-headed, leather-clad motorcyclist also has passions for sharp clothing, silver accessories, great writing, the arts, and cats. This career journalist loves painting, sculpting, photographing, and getting on stage. He once was called "a high-powered mutant," which also describes his cat, Thomas. He is senior editor at Catster and Dogster.