Losing a cat is devastating for a household's humans and other pets. While no cat can replace another beloved cat — each pet, like each person, is unique — hopefully, you will open your heart and home to a new cat at some point. But how long after your cat dies should you get a new cat, and what can you do to make a successful match? Experts in pet grief offer many pointers, though all emphasize that grieving a pet is an individual process full of gray areas and subjective feelings.
"There's probably not necessarily a right or wrong answer," says Eric Richman, a licensed independent clinical social worker with the Tufts University Cummings School of Veterinary Medicine hotline for people grieving a pet. Trained veterinary students staff the hotline, which offers free phone support.
"I don't think there are any absolutes in this field," he says. "I would encourage anybody to talk to somebody — their veterinarian or a professional in the field."
Should your new cat look like the cat you lost?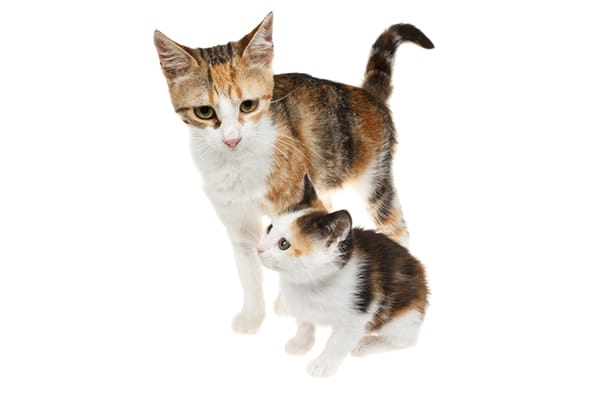 If you lost, say, a white cat, you might fall in love with another white kitty, feeling like this lookalike feline is closely connected to your deceased kitty. Other people do what football teams do for legendary players: They retire the jersey, and never again want to get a cat that looks just like the one who passed on. Their Fluffy remains their one-and-only Siamese cat, for instance, and any future cat will be a different breed or color.
Sometimes, getting a cat that resembles your late cat works out well, Richman says. But he cautions people about the potential emotional pitfalls — this new cat is an individual with his own personality, and not a reincarnation of your old cat. Two cats may look almost identical, but one may be cuddly and the other more playful — and a new cat doesn't have the same memories and history. It's a whole new relationship.
"My general feeling on it is that you have to be very careful about 'replacing a cat' — or any pet for that matter — and particularly trying to mirror the same breed or the same color," says Richman, who does pet-loss counseling and is starting a support group. "The expectation in doing that is that the cat that replaces the cat that dies is going to be the same… and that is almost never the case. People might be setting themselves up for a difficult new relationship."
Ask yourself — have you grieved and are you truly ready for a new cat?
Again, grieving a pet is very individual. Some people may actively grieve for days or weeks after losing a cat, while others will grieve for months or longer
Richman recommends considering how raw you still feel, and whether you have the emotional strength and energy to put into a new human-animal bond. If you don't, it wouldn't be fair to a new cat.
"There will be memories that may make you sad at times, but they [should] not [be] overwhelming," Richman says. "I'd pay attention to what you're saying to yourself. Is it, 'I want another cat like Fluffy around,' as opposed to, 'It would be wonderful to have another cat in my life I can love again?'"
Karen Litzinger, a Pittsburgh-based licensed professional counselor who has training from The Association for Pet Loss and Bereavement, says the decision to get a new cat is an intuitive one.
"It's really trying to pay attention to your own feelings about it, and not be focused or worried about the people around you, and not get caught up in your own fears," Litzinger says. She created and sells a CD called Heal from Pet Loss, for grieving pet parents. "I think it's just an inner knowing — but also knowing there isn't a clear-cut decision."
Litzinger recommends allowing at least a month for grieving, in most cases. And if you have other cats, they, too, will be grieving. Both the humans and surviving animals can each support and nurture each other, Litzinger explains.
What if you don't think you can go through the heartache again?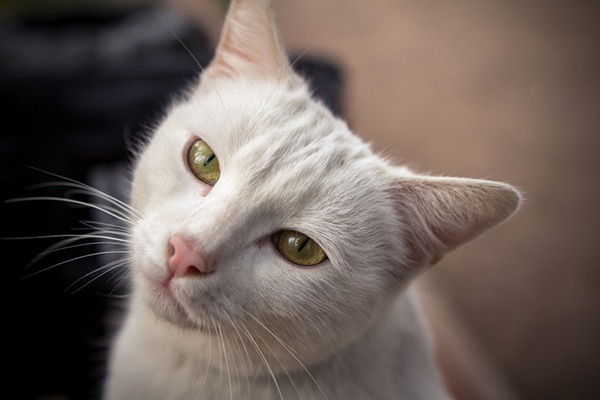 Sometimes, people say absolutist things out of grief. For example, many say they will never have another cat at first. But be careful about declaring that, and thinking you must stick to it, Richman says. People may want to protect themselves from feeling this kind of pain again and experiencing the loss of another cat when the time comes. But Richland and Litzinger encourage people to keep an open mind and heart.
"Sometimes, eventually bringing another animal into your life honors your special animal's memory," Litzinger says. "It's not dishonoring them; it's not replacing them. It's actually allowing all that love and bonding that you had to grace another animal."
If you really feel like you are not ready to adopt a new cat, a good alternative is to volunteer as a foster parent for a shelter or rescue. That way, you're still connecting with animals and helping them, Richland says. And when the time is right, you may come to a point where you are ready to give one of your foster kitties a forever home.
Sometimes, a homeless cat will show up on someone's doorstep, or otherwise cross paths with a grieving person. And ready or not, consider that a blessing and a sign, Litzinger says.
"It might happen serendipitously. I love that," she says. "What a beautiful tribute to your animal to help an animal that comes into your life unexpectedly."
Thumbnail: Photography by vladans/Thinkstock.
Read more about pet grief after losing a cat on Catster.com: