Editor's note: Have you seen the new Catster print magazine in stores? Or in the waiting area of your vet's office? This article appeared in our September/October 2016 issue. Click here to subscribe to Catster and get the bimonthly magazine delivered to your home.
It's a harsh fact of living with cats that many of us have to confront: the hairball. Hairballs are a common joke applied to cats (and cat ownership), but they can be a serious concern. We've told you about National Hairball Awareness Day (it's really a thing), as well as helping your cat celebrate that day by doing things that reduce hairballs. On the humorous side, we showed you some videos about hairballs that contain useful information.
In a recent print edition, we asked you, the readers, so share some of your hairball horror stories. Here are the top responses that were published, as well as some images that illustrate the problem.
We start with a pretty common one:
My cat would always throw up his hairballs in my husband's shoes.
— Linda Poole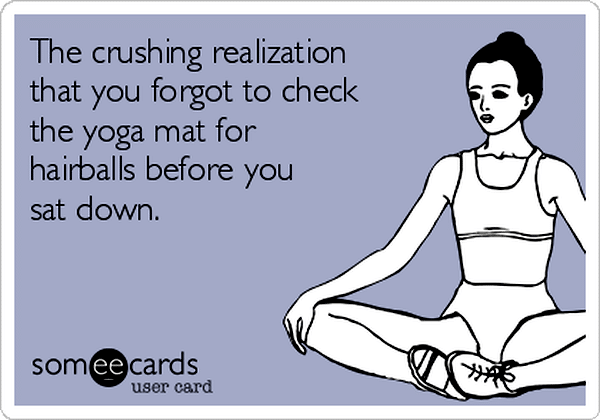 I stepped on a wet, furry mess in the middle of the night, then proceeded to slip, fall, and sprain my ankle. I was off my foot for three weeks!
— Cindy Kukas
While cleaning one up, I found an earring in it.
— Anna Blaine
Have you ever seen a cat projectile vomit from the top of his cat tree? I have.
— Kelly Kissick Overstreet
One of my cats gorked up a hairball on the furniture when our house was being shown by a Realtor.
— Becky Womble
My British Shorthair makes this blood-curdling howl before expelling his. The first time I heard it I nearly jumped out of my skin.
— Alison Perron Vaillancourt
Do you have a hairball horror story? Specify it in the comments.