Who are Fredrick, Lilly and Franklin? Three ginger cats living it up in Richlandtown, Pennsylvania. How did they get to be there? Well, one of their humans, Lani, grew up with a female orange tabby and, after moving in with her fiancé, decided cats were a vital addition to the abode.
Since then, the trio of gingers have become social media darlings. Here's your introduction to them.
A TNR tale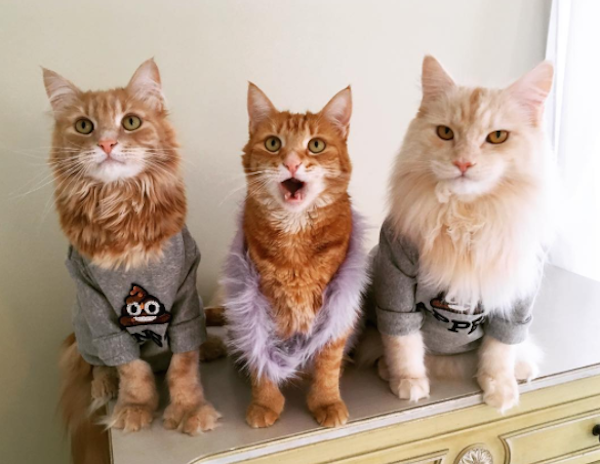 Lilly and Frederick were adopted first. They came out of a feral colony that was in the process of undergoing trap-neuter-return efforts — but with inbreeding already happening, a litter of kittens were born polydactyl.
"While it was obvious on Lilly," says Lani, "Fred had the biggest fluffiness kitten feet we had ever seen."
Franklin joined the brood two years later.
What's Fredrick like?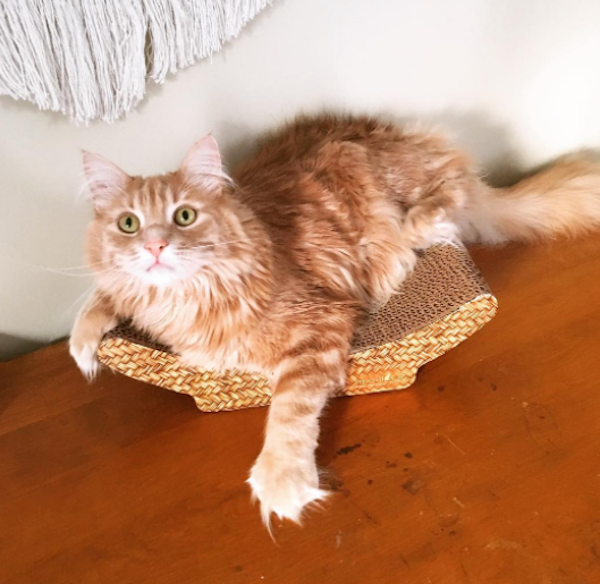 Lani says that Fredrick is "very aware of how handsome and dignified he is, but at the same time he is incredibly playful and has the sweetest, girliest little meow in the world."
This cat's also something of an attention seeker. Whenever company visits, he begins to "prance around and allows them to ogle at his handsomeness and grace."
How about Lilly?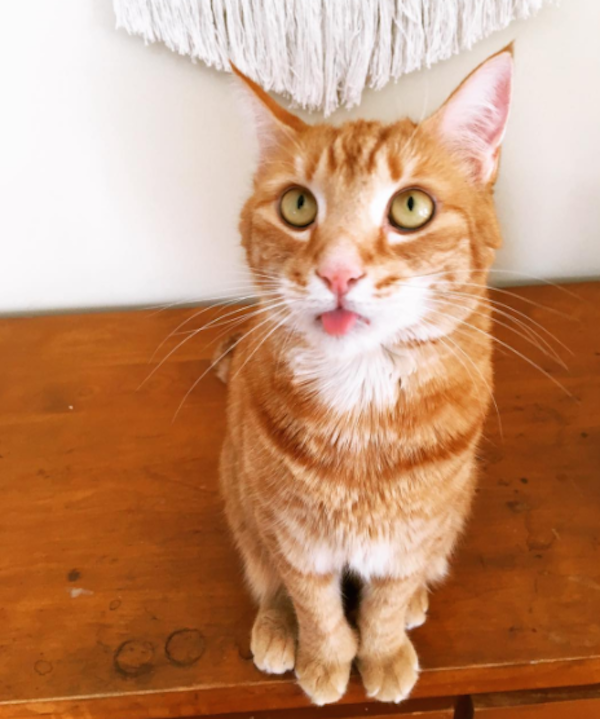 "A total princess," is how Lani describes the female cat of the crew. "She is so sweet and loving, and she sleeps curled up beside me every night. Just like Fred she is also extremely active and playful. She loves catching anything that is thrown at her, including batting ping pong balls out of the air that my fiancé chips to her."
And then there's Franklin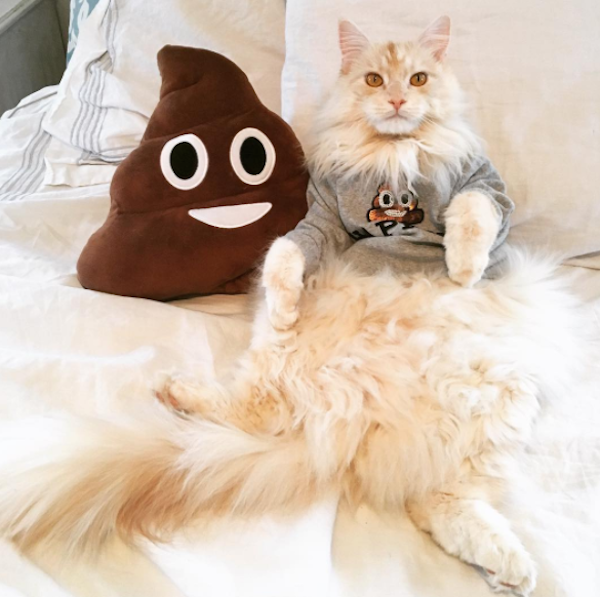 "Franklin is a maniac in all the best possible ways," says Lani. "He is nicknamed the Poo Monster because he often will poop on himself then runaround the house whipping his poop-covered tail around like a smelly paintbrush and leaving skid marks behind."
When not coloring the floors a distinguished shade of brown, you can find Franklin being affectionate toward his humans but turning scared witless when visitors arrive.
When three personalities interact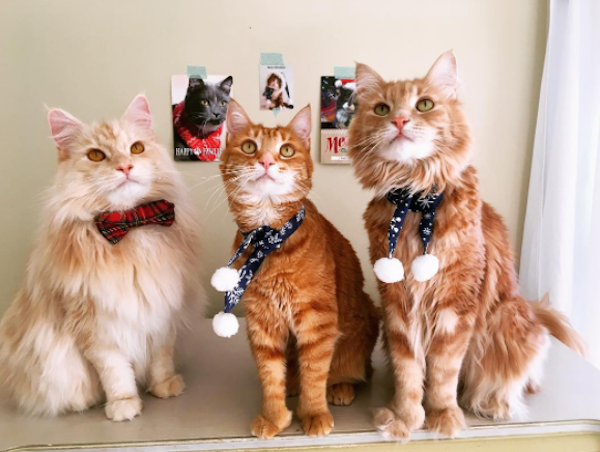 Let's break down the relationship dynamic that goes on with this trio of gingers. First, as bonded siblings, Lilly and Fredrick are fond of playing together and sleeping in close proximity to each other.
Recently, Fredrick and Franklin have "started to bro out together." Lani adds, "It makes me beyond happy to see my two big fluffs hanging out together."
As for Franklin and Lilly? Well, they like to think of themselves as frenemies. Here's how Lani sums it up: "They usually start out with harmless chasing that ends in Franklin jumping Lilly and her hissing and screaming like she is being murdered — only to run a few feet away and tempt him again."
King or queen of the cat tree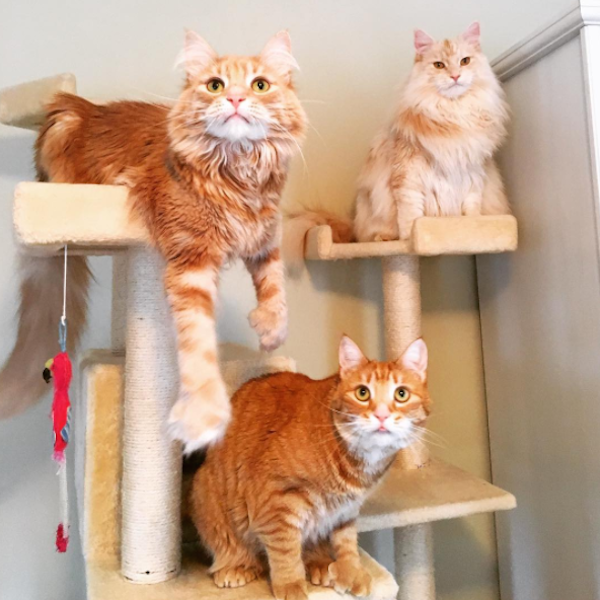 Now to the most important question of all: Which of these three spritely kitties has claimed bragging rights over the top of the cat tree?
"Franklin dominates everything," reveals Lani, "but luckily for Fredrick and Lilly they all have rotating spots and multiple cat trees to cycle through before the fur starts to fly."
These are some dapper cats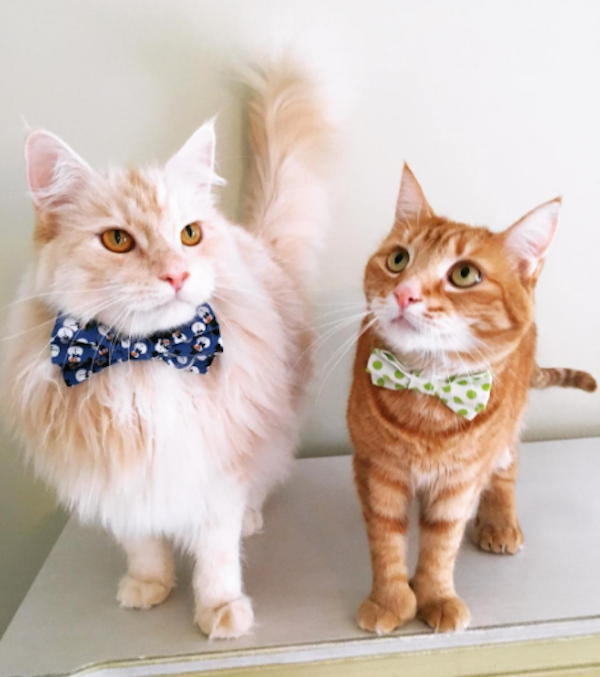 If you sail through Fredrick, Lilly and Franklin's Instagram account, you'll notice that they're often photographed while wearing snappy bow ties. Lani says that their fashion tips for 2017 include the mantra that "pink isn't just for girls" and that when attempting to spruce up a feline, it's imperative to "go bold, play with patterns, colors and textures."
Check out more of Fredrick, Lilly and Franklin over at Instagram.