Editor's note: Have you seen the new Catster print magazine in stores? Or in the waiting area of your vet's office? This article appeared in our May/June 2017 issue. Click here to subscribe to Catster and get the bimonthly magazine delivered to your home.
The Michele and Donald D'Amour Museum of Fine Arts in Springfield, Massachusetts, presents Meow Mix: Feline Prints from the Permanent Collection, an exhibit that started Jan. 17 and runs through May 14, 2017, featuring a wide variety of artistic works on paper, illustrating the beauty and grace of our feline friends.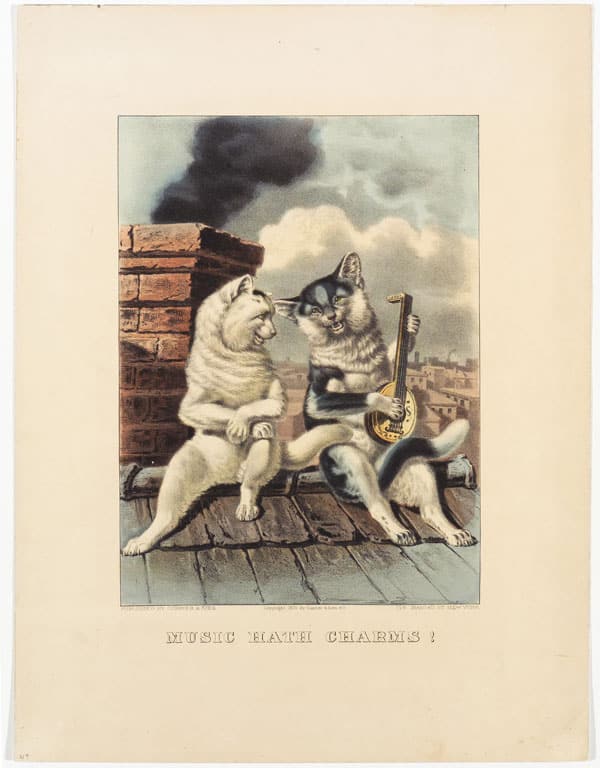 You'll find hand-colored lithographs, woodblock prints, etchings, wood engravings and a serigraph by Dr. Seuss, among other works.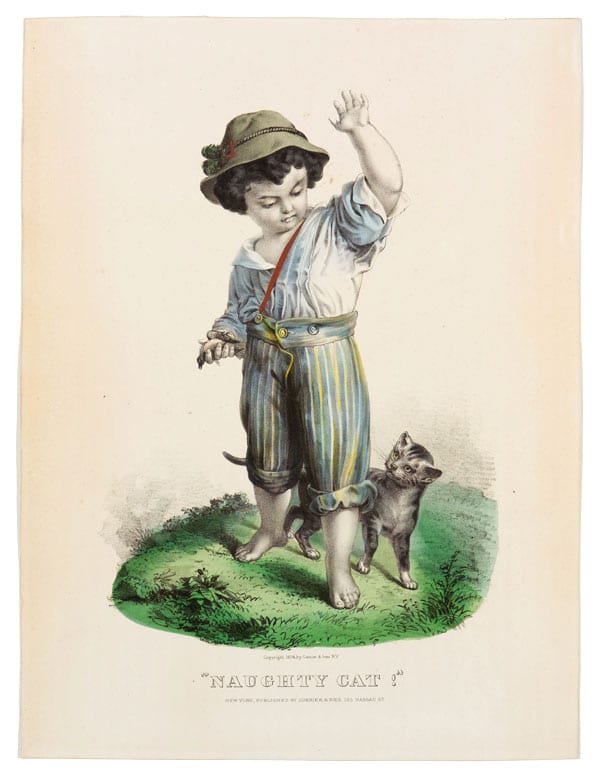 "Each came to the museum in a different manner," said Julia Courtney, curator of art, Springfield Museums, about the collection. "They are all in the permanent collection of works on paper. Folks seems to like all the images, especially the ones created by Currier & Ives."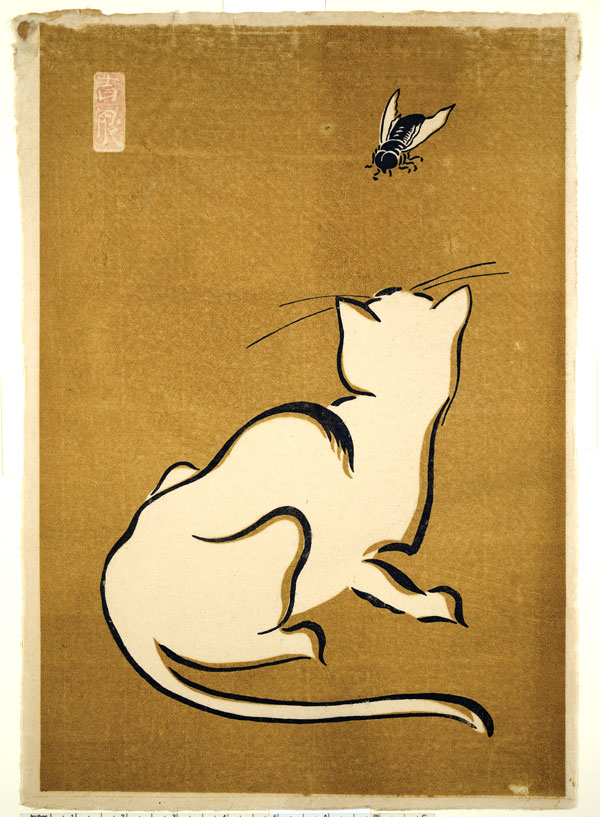 Courtney explained that the collection of Currier & Ives prints came from Lenore B. and Sidney A. Alpert, who loved Currier & Ives and amassed a significant collection of their prints.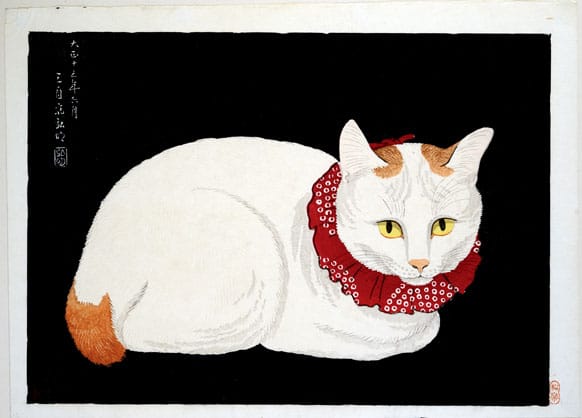 Currier & Ives was a New York print shop that created more than 1 million lithographs from 1834 to 1907.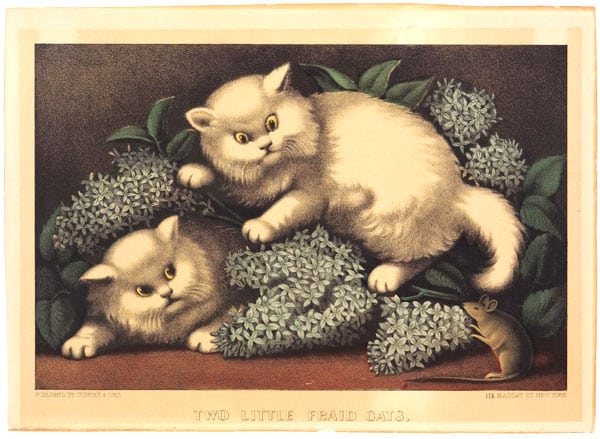 "During that time, Nathaniel Currier and James Merritt Ives created affordable art, or 'prints for the people,'" Courtney said.
The hand-colored lithographs were designed by various artists of the time, including Currier & Ives.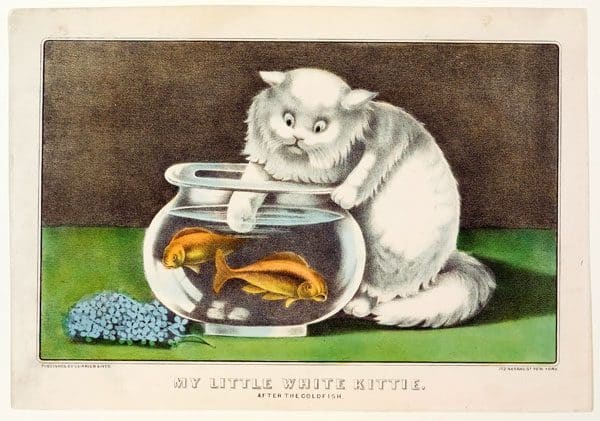 "The images in the exhibit were most likely created for the home, for children's rooms and living areas," Courtney said. "They were lighter in subject matter than the disaster prints for which Currier & Ives was originally known."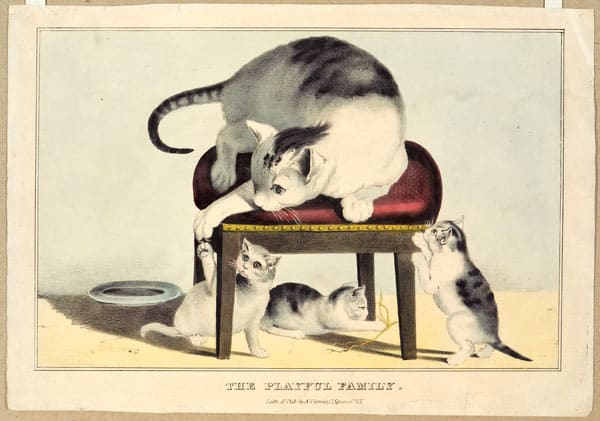 Turning to the Japanese print, "Untitled (Reclining Cat)," Springfield lawyer and art collector Raymond A. Bidwell collected more than 1,500 Japanese prints, which were gifted to the Museum of Fine Arts in 1960.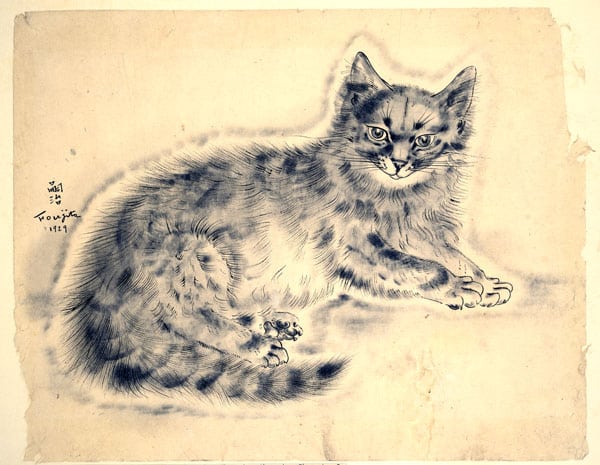 These prints rank as one of the most important holdings in the world, Courtney said, and scholars and collectors often travel to Springfield to view the works.
To learn more, visit the Michele and Donald D'Amour Museum of Fine Arts online.