Whenever my cat, Roger, leaves me a present on the kitchen floor rather than in his litter box, I know I've been a bad mom in cleaning up his area. Roger doesn't tolerate a stinky litter box, and it's mutually understood that these poo presents are his way of explaining what is wrong.
However, sometimes it's not that simple — and a cat problem might be larger, more complicated. That's when you call Daniel Quagliozzi, your neighborhood cat specialist. Quagliozzi has a cat consulting company, one that he hopes will stop cats from being sent to shelters for unruly behavior.
Quagliozzi has been educating himself on cat behavior since 2001, and he has since worked extensively to educate people on the subject. After a chance encounter with a feral cat in his apartment in Oakland, Quagliozzi found himself immersed in the feline world.
We stopped to correspond with Quagliozzi about cat behavior, working with Jackson Galaxy (interviewed recently by Keith "Cat Dandy" Bowers), tips to understanding your cat, and how he first entered the world as a cat behavior specialist.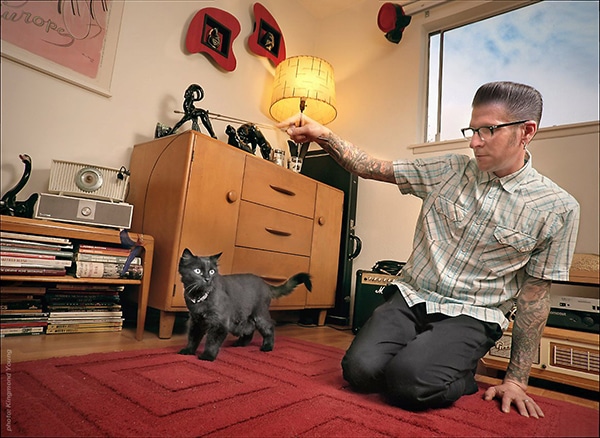 Catster: What interests you the most about cats?
Daniel Quagliozzi: Their sense of entitlement and lack of what most people consider "obedience." Maybe it's the punk rocker in me, but I always thought of cats as anti-establishment creatures that made people live by their rules. I take that back. Cats are the establishment!
We [people] change our habits to compensate for their personal preferences, because to live with them is an honor and a privilege. It's when we impose on those preferences that behaviors change negatively (in the human's opinion). Cats don't worry about earning your respect. From their perspective, it's already understood. Respect is assumed. Now, that's power.
What's your background in animal behavior?
I entered the world of animal behavior in 2001, a casualty of the dot-com crash. Yes, I was a dot-commer. It was a fun time of my life that I'm glad to have experienced, but the ultimate crash of the dot-com bubble is what landed me in the San Francisco SPCA as a cat socializing volunteer.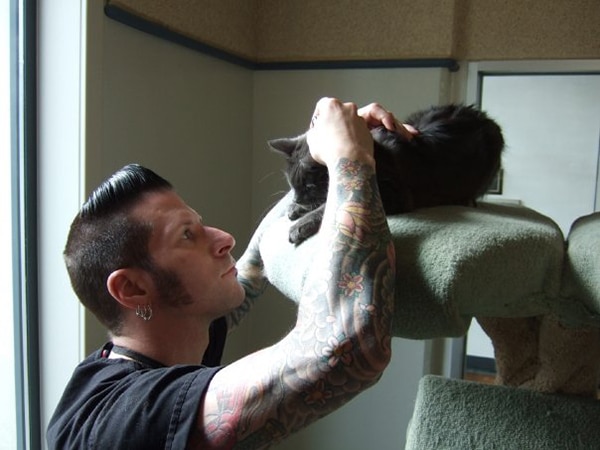 You offer a class on cat behavior at the SF SPCA. What made you move from this to starting your business, Go, Cat, Go?
I started Go, Cat, Go simply because I knew that owner-surrenders of cats to animal shelters could be totally avoided if guardians received advice that was tailored to their cat and their own unique situation and personality.
I'm not afraid to talk to my clients in a language or frame that they are comfortable with. I'll actually say, "Your cat is crapping on your pillow because you do a crappy job keeping his bathroom clean, not because he thinks you're an a-hole for going to Tahoe for four days." Points need to get across. Cat behavior consultants need to be straight shooters.
Somewhere, quickly down the line, signals get crossed and guardians will contemplate surrendering or worse, euthanizing the cat after being bitten "without warning."
If you can observe the person, observe the cat, and see the world they share, you will find the answers. You can provide the "warning" by increasing awareness. I live to make that happen, because it keeps cats alive … and cats make love happen. Go, Cat, Go is my love ballad to the cats of the San Francisco Bay Area.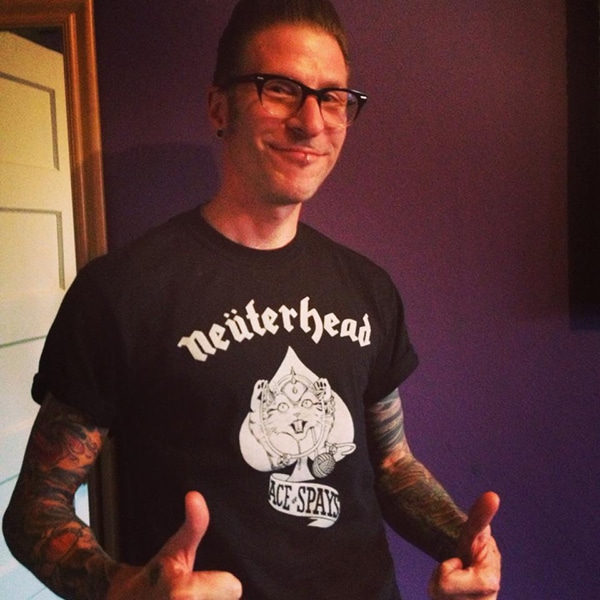 Have you seen 180-degree turnarounds in cats after a consultation?
Yes, I have seen this happen, but only when the diligence of the owner, following advice, making changes, and when implementing them matches the action plan. Behavior modification with cats is never instant. It takes routine, experimentation, and patience. Cats can change when the factors only people control change for them.
I see you've worked alongside Jackson Galaxy. What was that like? What did you learn from the experience? Has it helped you or your business in any way?
I had the pleasure of being Jackson's second set of eyes on a cat behavior consult that he did in Oakland about a year ago. He was in town promoting his book at the SFSPCA, and he asked if I would assist with a cat-to-cat aggression case that he had never been able to see in person.
Both experiences were eye-opening to me. Just seeing the impact Jackson's message has on the cat-loving community and knowing that I can have a part in the same mission was enough to kick me into cat-consultant mode.
After seeing how an in-home consult can really piece together the solutions to so many common misinterpretations of cat behavior, I knew that I had to take my own message and mission to the people of the San Francisco Bay Area.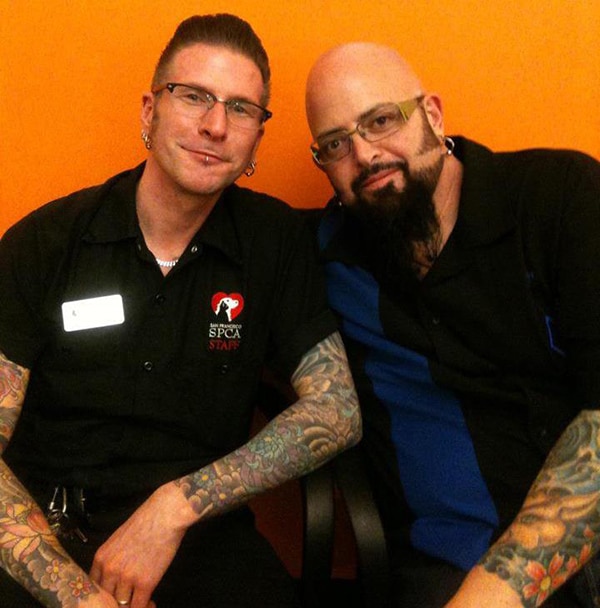 As cat behavior specialists, we have an obligation to the people in our communities. It's crucial that the knowledge we have gained inside the shelter walls be shared with cat guardians. If more cat guardians had a better understanding of their cats, we could keep those very same cats from entering the shelter system.
After our consult together in Oakland, Jackson basically asked me, "So, why aren't you doing this in San Francisco?" It was at that moment that I couldn't think of a real answer or a valid excuse. It's like when you suddenly realize, holy crap, that's what I'm supposed to be doing! Even though I may have not realized it, the mission was always laid out before me. Go, Cat, Go was the brainchild of that conversation.
Jackson's perspective on cat behavior is one that I appreciate and model the best way that I can. There's one thing Jackson understands, and that's the power of education and influence.
He has changed so many lives for the better, feline and human alike. I am proud and privileged to have worked with him, and now I join the mission along with him, with a focused goal to end cat homelessness in the city that I love, but most all, to spread the message farther and farther.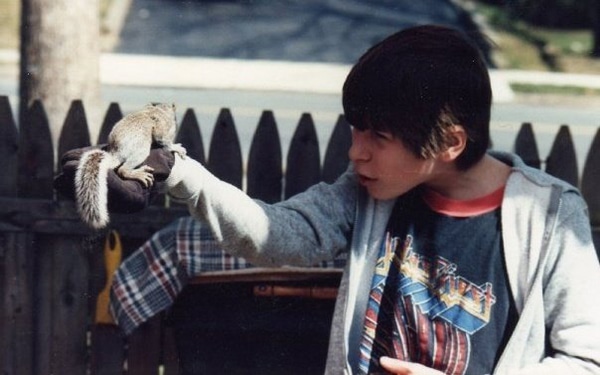 What are some negative stereotypes you've seen that people hold against cats? What are the possible effects of such assumptions?
People assume that cats are low-maintenance pets that adapt to any environment, despite the resources provided or neglected by their human guardian. Although cats are very adaptable, they have basic individual needs that need to be maintained on a routine basis. When humans fail these needs, cats respond by changing their habits in ways that aren't compatible anymore.
++++++++++++
Quagliozzi is currently transitioning into becoming a full-time cat consultant. Currently, he serves San Francisco, Oakland, Berkeley, and peninsula areas as far south as San Jose. His availability depends on distance and time. Write gocatgosf@gmail.com or visit the Go, Cat, Go website.
Read more on cat behavior — and Jackson Galaxy!