Balou, Shorty, and Bailey refer to themselves as the Cute Cat Trio. They live in Luxembourg. Their Instagram and Facebook pages tease, "Welcome to our amazing journey." As their sizable number of followers know, the trip involves the hardship of looking at copious amounts of feline selfies.
If you're not up to speed with Balou's crew yet, here's what you've been missing.
Let's meet Balou
First up, the leader of the bunch is Balou himself. He's a Somali cat, which means that he's naturally intelligent, inquisitive, and prone to feats of great athleticism. That said, if you've been following his social media rise, you'll know he's just as likely to be caught hamming it up for the camera while posing with his stuffed bear pal and sporting dapper bow ties.
Here's Shorty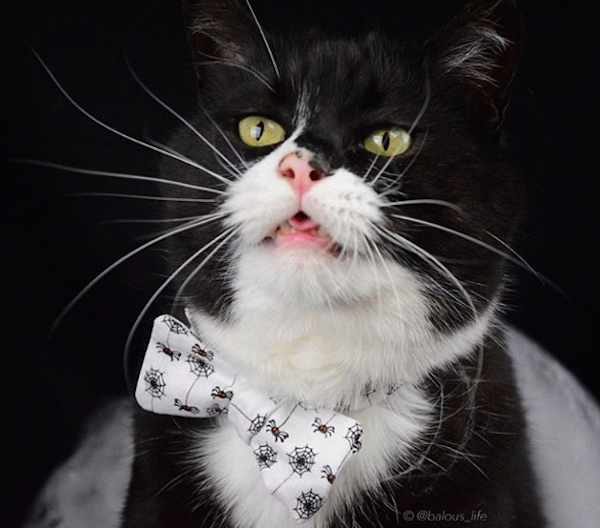 Next up we have Shorty. This British Shorthair cat comes from a fine lineage of calm and reserved felines. Although instead of celebrating Guy Fawkes Night like his ancestors, he's all about getting on board with the spooky season. As he was heard to quip after he was snapped in his Halloween bow tie: "Spiders are friends … not food." I'll chance that's a mantra not many other felines agree with.
Now it's Bailey's turn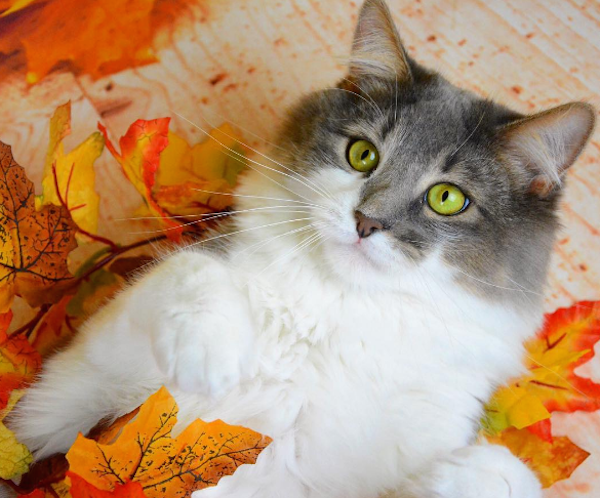 Finally, we come to Bailey. He's a Maine Coon — but more importantly he's all about embracing the fall season by tumbling around in a pile of russet leaves. Excellent work, Bailey.
Form like Voltron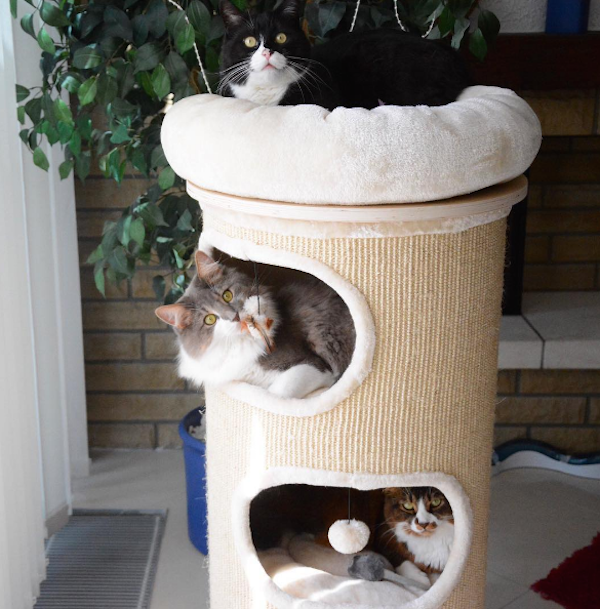 Here we have a very rare photograph of the Cute Cat Trio all posing for the camera together. Can you deduce much about the group's dynamic from the placement of the various cats on the tree? Or are all three just equally as annoyed that a human is invading on their nap time?
Rebel without a pause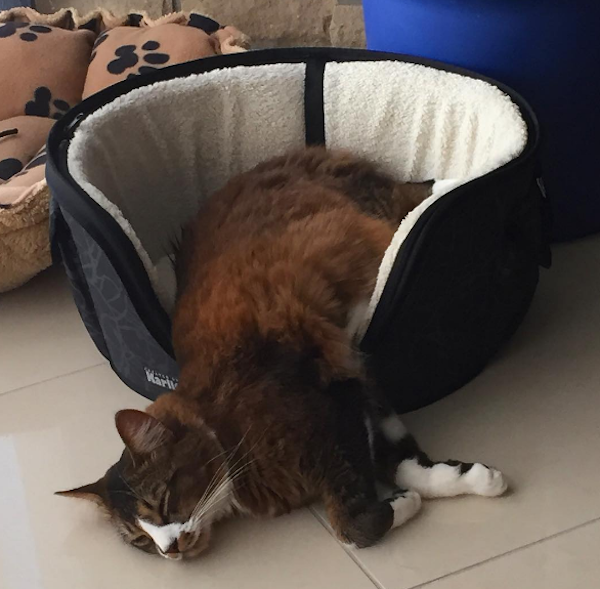 Remember what I said earlier about Balou being an athletic champ of a cat? Well, here he's taking a well-deserved nap break — in his own inimitable style. As he relayed to his followers, "Because sleeping normally is too mainstream."
A sense of history and decorum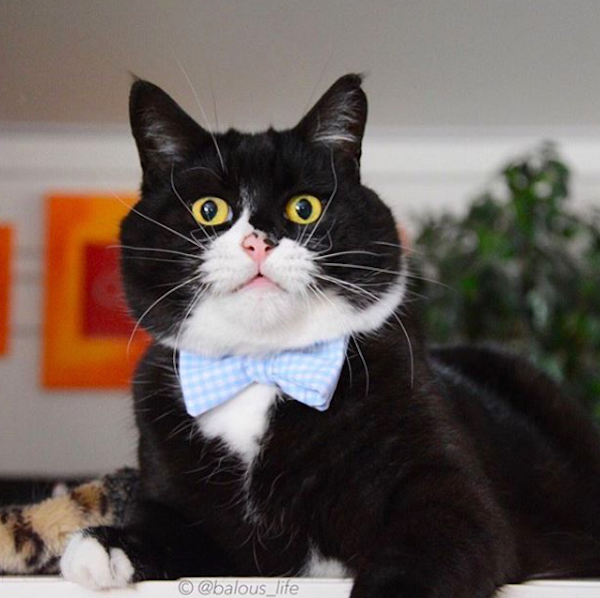 Here's Shorty again. According to family history, his father was also a British Shorthair, and he's proud to display a coat color known as ebony smoke. "That means the hair is pale at the base and gradually darkens towards the tip," explains his Instagram account, before adding the kicker: "If we'd cut all the fur he would be a white cat!"
Bailey's baby or beast?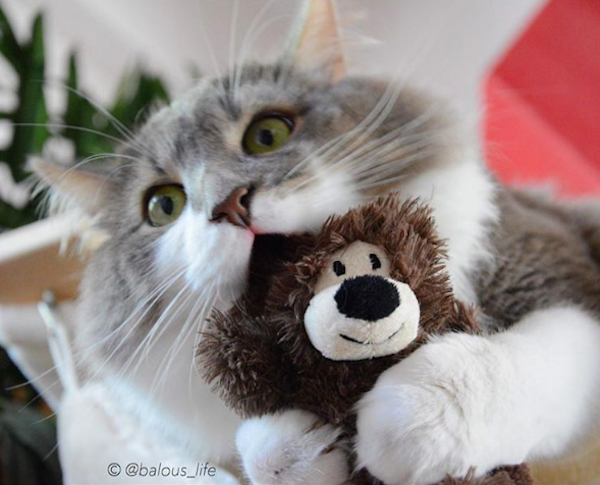 Here's a slick pic of Bailey showing lots of love and tender attention toward his very favorite stuffed toy animal. He's definitely not trying to savage the beast. Not at all.
Fan service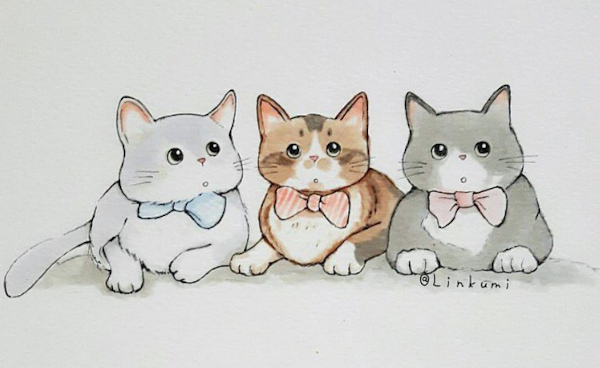 As with any self-respecting Internet famous feline, the Cute Cat Trio get many fan tributes. This one depicts the cats as kittens. It's by the Thailand-based illustrator Lin Supannee. More power to the bow tie brigade!