Jackie is a genial ginger cat who was discovered dragging her back legs around in a trailer park in Alabama. There was obviously something amiss with her hind limbs — and it would soon be revealed that her injuries went deeper and were caused by a human.
Namely: Jackie was shot in her spine.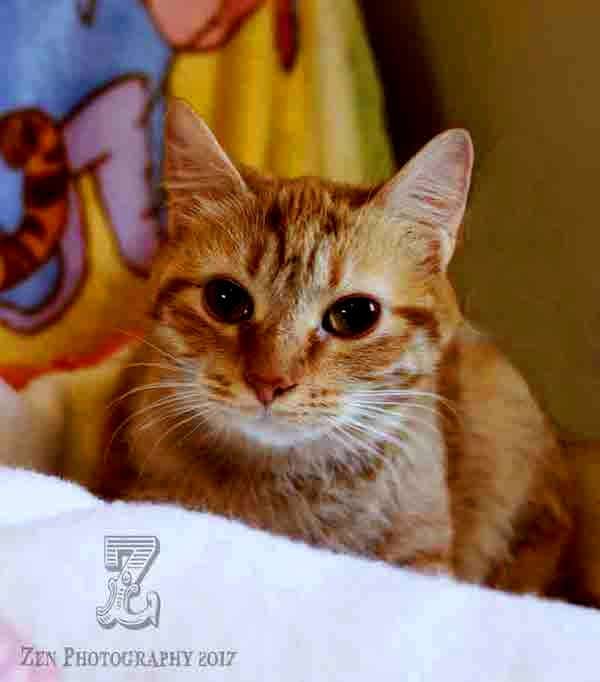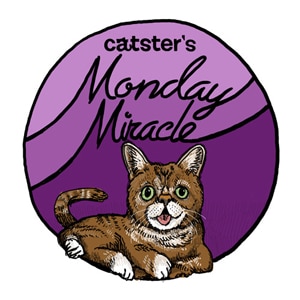 Rita Bowman, director of Kitty Kat Haven and Rescue, said she received a call one night relaying that a dog rescuer had overheard a conversation on her lunch break that a cat had been spotted dragging her back legs around the trailer park while desperately looking for food. Another member of Kitty Kat Haven and Rescue, Penny, immediately headed out to get Jackie into a cat carrier.
Upon arrival at the rescue, Rita says Jackie was "wet, dirty, hungry and scared to death." At that point, they assumed that the cat's back leg injuries were from being hit by a car.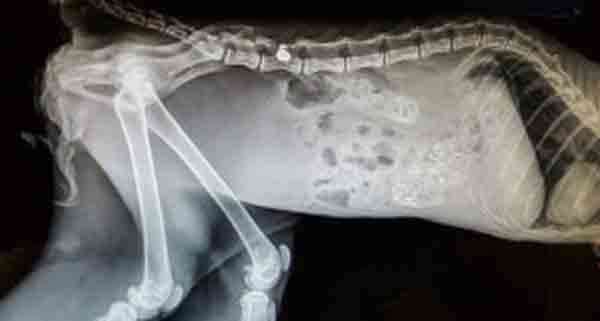 A visit to a vet proved otherwise.
An X-ray revealed that Jackie had been shot in the spine and the bullet was still lodged there.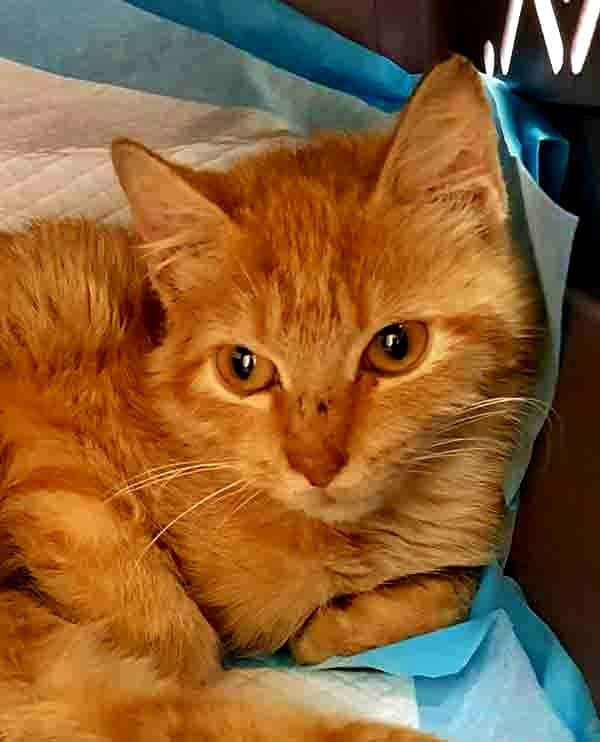 "We were angry that someone would intentionally harm a sweet little cat like that," says Rita. "All of us cried, knowing that a person that would do this to an innocent cat would do it again."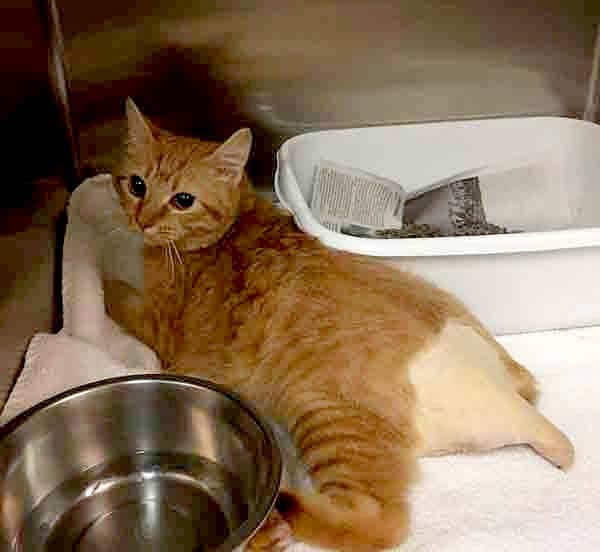 After two vets predicted that Jackie wouldn't survive, Rita contacted the Mississippi State University College of Veterinary Medicine. Vets there were willing to attempt to remove the bullet from her spine.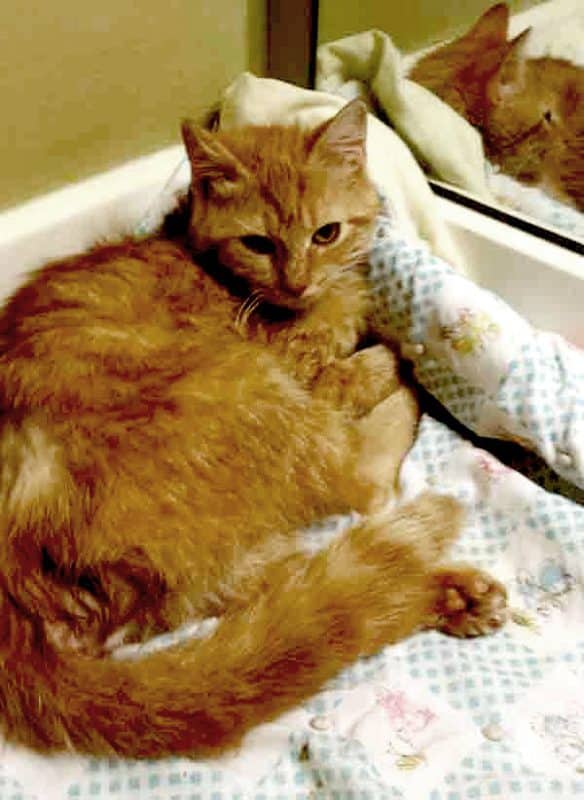 They did — because it had settled between two vertebrae in Jackie's spine.
She recovered from the operation, but her tail was later removed because Jackie had lost feeling in it.
"This would also help keep her cleaner since she has no control over her bowels or bladder," explains Rita.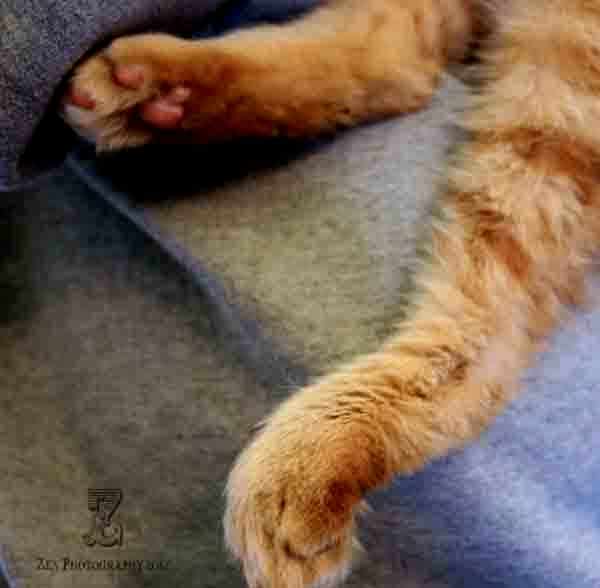 As Jackie recovered from the surgeries, rescuers decided that she could keep her damaged back leg.
"She uses the hip and the top part," says Rita, "so it's only the foot that's not used right now."
While Jackie still drags her paralyzed leg around, she's mastered the trick of maneuvering with her front legs. Rita says Jackie recently scaled the cat tree, where "she sat looking quite satisfied with her accomplishment."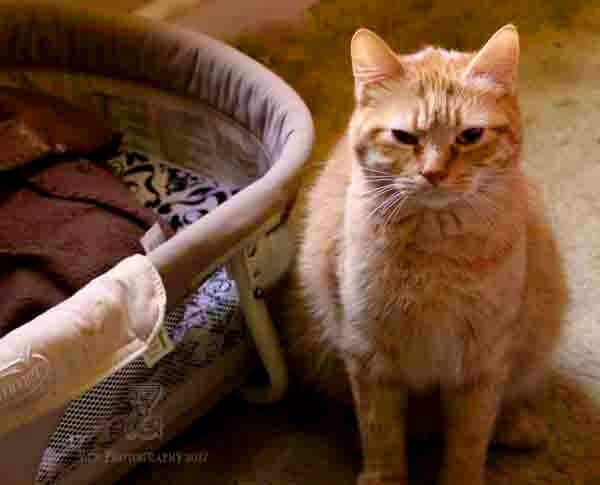 Authorities probably won't find the heinous human who shot Jackie in the first place. But now that she's recovering from her surgeries, she's all about finding a safe forever home where she can relax.
"Jackie is the sweetest little girl," says Rita. "She loves to be petted and purrs all the time, and she doesn't let her condition slow her down — she is a survivor."
If you're interested in adopting Jackie, contact the Kitty Kat Haven and Rescue via Facebook. You can donate to Jackie's fundraiser via YouCaring.