First up, this year's Best-Named Instagram Account award goes to two three-month-old kittens called Frankie and Jovie, who are the tiny tykes behind the Two Cats Two Eyes outlet.
As you might guess, it's so named because both of these kitties have only one eyeball — although there are two separate stories behind their monocular status. We'll come to the details in a minute, but first let's introduce our Monday Miracles. To start with, feast your eyes on Frankie.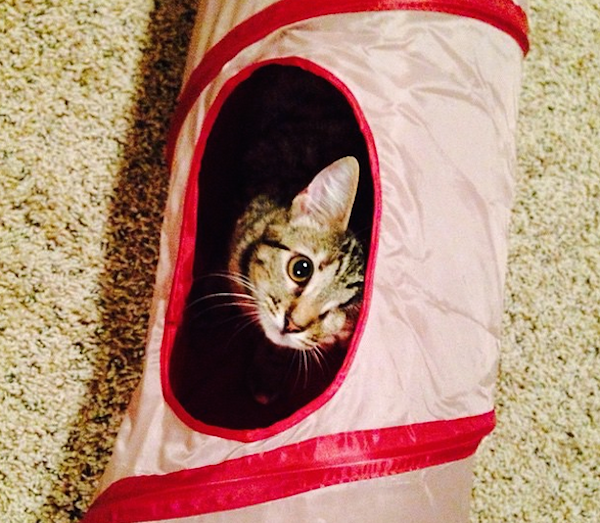 Quite the stylish yet playful scamp, right? Now take a peek at Jovie.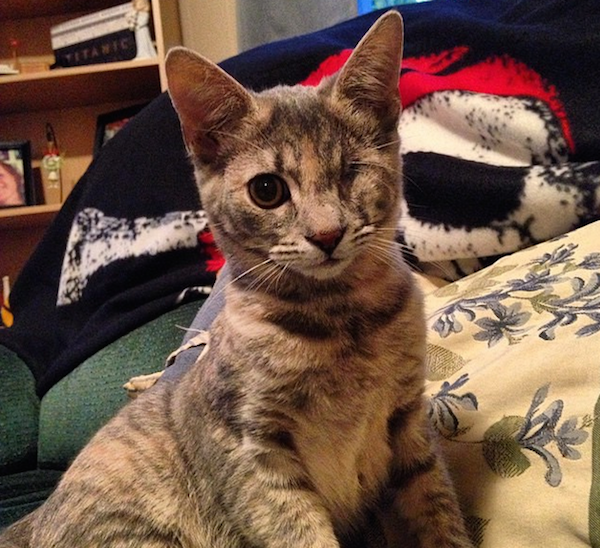 When it comes to the kittens' backstories, it seems that Jovie was found when she was five weeks old in a condition that suggested she had been hit by a car on a country road. According to her Instagram, she was in "pretty bad shape" and "her eye was injured from the car accident and needed to be enactulated in order for her to live a healthy life."
Thankfully, Jovie came through the operation with much success and these days is characterized as being "a happy, healthy cat who doesn't even realize she is missing an eye."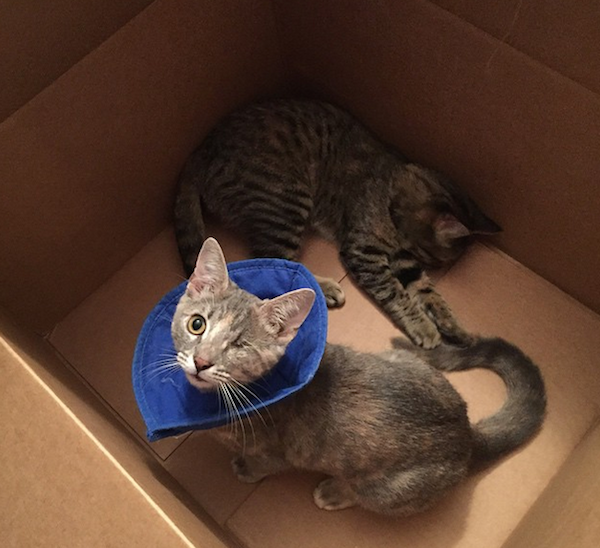 Now to Frankie. When she was but a teensy kitten, she was discovered with some of her siblings outside of a restaurant. In Frankie's case, she was suffering from "a horrible eye infection." Worse still, when taken to a vet it was advised that euthanasia was a more cost-effective measure then removing the eye. Yelp!
Thankfully (again), a different kindly vet stepped up and volunteered to remove the eye (presumably also waiving any fee). Now Frankie is said to be fully recovered to the point where her owner says, "I truly think she doesn't even notice [that she's missing an eye]."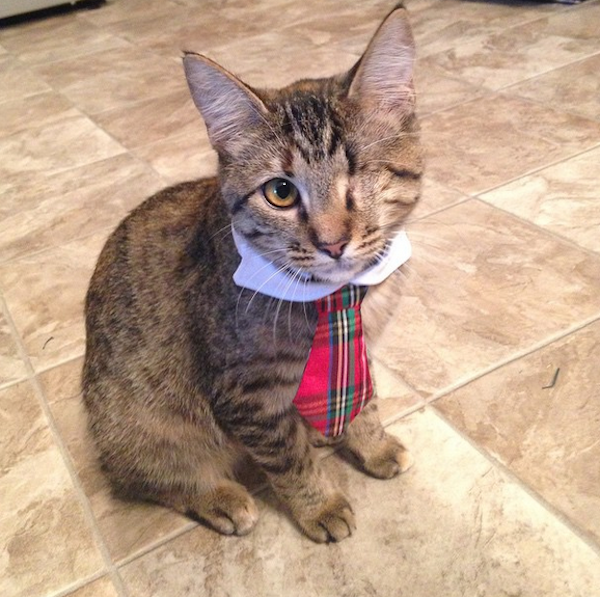 These days, Frankie and Jovie live together in their forever home, but it seems like there was some friction when they first met. "We used to hate each other," reveals an Instagram caption, "but now we cuddle and take naps together!" Here's the pictorial proof.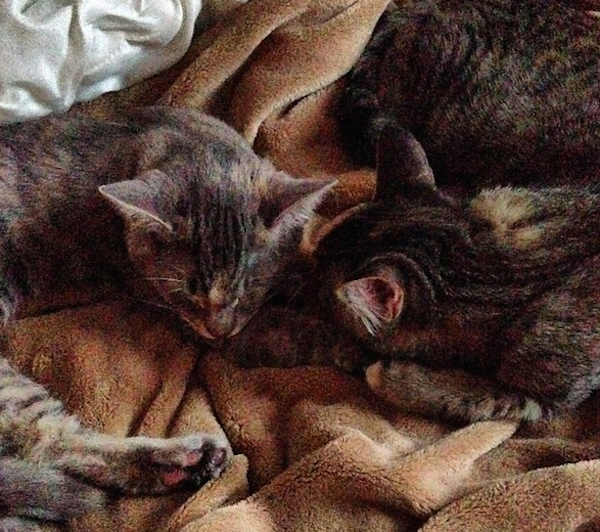 With BFF status established, Frankie and Jovie settled into their new abode by enjoying the holiday season, claiming their own one-eyed stockings, and possibly getting into a mishap with the Christmas tree lights.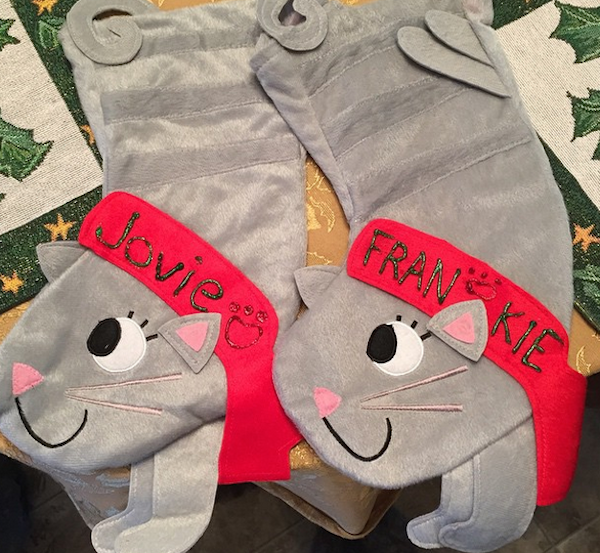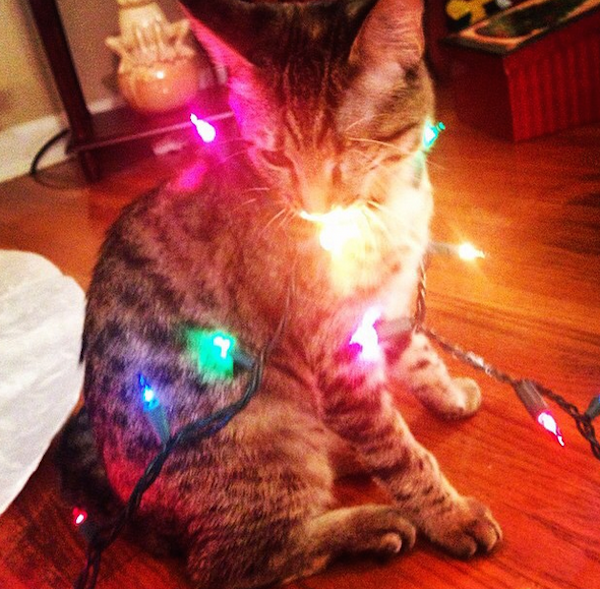 These days, everything seems to going fine for the two cats — and you can keep up to speed with their adventures and japes over at the regularly-updated Instagram enclave. In the meantime, let's end in the fashion that all happy endings should take — with a video of two one-eyed kittens washing each other.
Read more Monday Miracles:
About Phillip Mlynar: The self-appointed world's foremost expert on rappers' cats. When not penning posts on rap music, he can be found building DIY cat towers for his adopted domestic shorthair, Mimosa, and collecting Le Creuset cookware (in red). He has also invented cat sushi, but it's not quite what you think it is.