Behold the following words, presented in the poetical fashion:
Thanks to my sense of wonder
Thanks to my thirst for knowledge
Thanks to my need to explore
To analyze
To learn
To find out all there is
About this new place I call home
Thanks to all that
And a poorly timed jump
I can confidently report
That everything you ever treasured
Should not have been placed
On a single shelf you installed yourself.
Magnificent, right? The verse is called Sense of Wonder and it's included in a new collection of kitten poetry titled I Knead My Mommy. The author of the tome is Francesco Marciuliano, whose previous book, I Could Pee On This, might well already be nestled somewhere in your self-installed bookshelf.
With I Knead My Mommy published today, I called up Francesco to talk about Charlie Sheen's role in the development of kitty verse, famous feline-friendly poets, and the nuanced difference between cat and kitten poetry.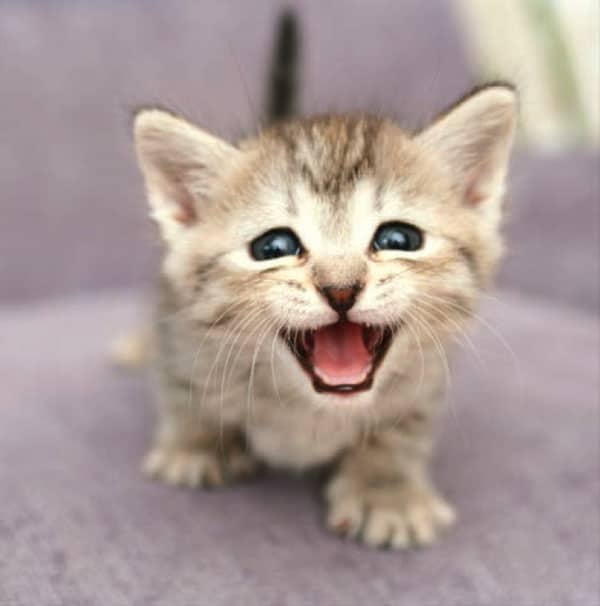 Where did the inspiration to merge cats with poetry come from?
A couple of years ago I had two cats, Boris and Natasha, whom the first book, I Could Pee On This, was dedicated to. I had them for 17 years and when I lost Natasha I was particularly sad. A way to get beyond that was to write poems as a way to remember them. I didn't want to do anything too cutesy though — when you hear the phrase cat poetry your eyes roll right to the back of your head — and I wanted it to be about their personality and character. So I wrote a few and then I did what a lot of writers do when they write something — I put it aside.
Oddly enough, a few weeks later Charlie Sheen had a mental breakdown on the radio. He was ranting and just saying odd things. Trust me, this all connects! So I took some of his more bizarre quotes and attached them to photos of cats, put them on my website and got a million-and-a-half hits. It was kinda overwhelming. So I posted my poems and got a good response, then I sent them to my editor and that's how we're here.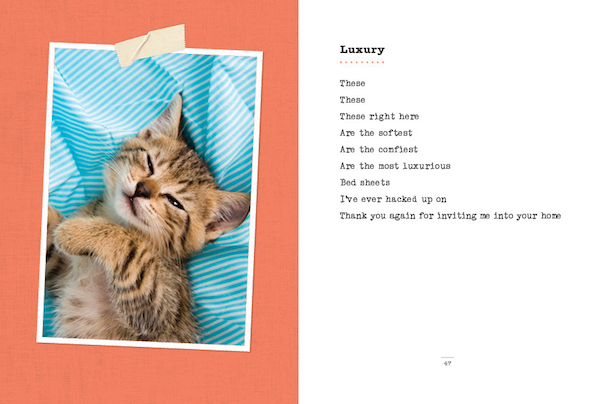 Do you think Charlie Sheen would make a good cat owner?
I think so. He's got a Charlie Brown tattoo on him — that can only say good things about him! As long as he shows up sober at Taco Bells at 3 a.m., I believe he would be a good cat owner.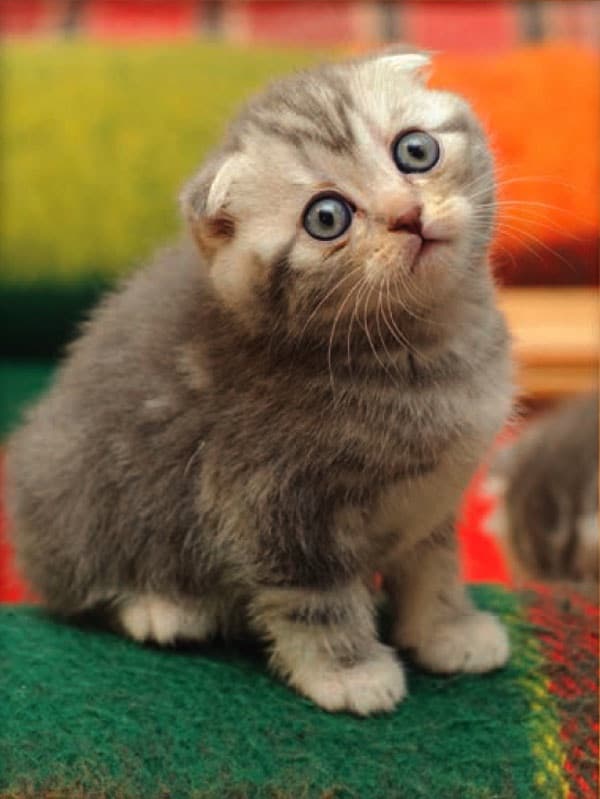 So how much of the first book was inspired by your own cats?
More than half was inspired by Boris and Natasha, and I also had other cats growing up along with dogs and birds — it was like a real suburban menagerie. My dad's always been a cat lover and at one point we were feeding upwards of 12 feral cats, which I'm sure is a number none of the neighbors discussed at all.
We gave them all names, so the one with two different colored eyes was Bowie. I looked upon those cats as well. I had two cats for 17 years and at that point, especially when you live in an apartment, you see everything they do even if they think you don't. Writing the poems was a nice way to remember them and keep them in mind. It worked wonders for me.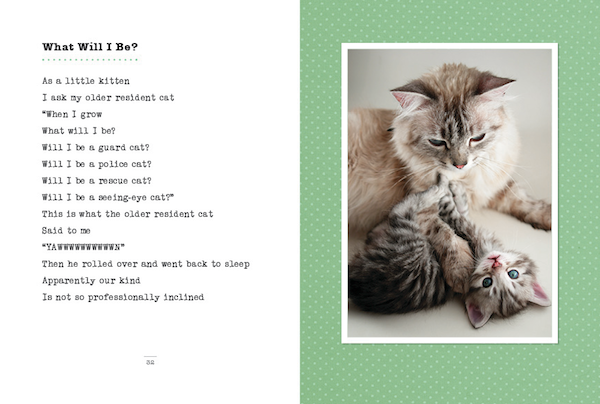 What's the difference between writing cat and kitten poetry?
A cat poem is a more reflective poem. Cats are known for sleeping up to 16 hours a day, so they have a lot of time to look back on their life and also consider what they're going to do, so it's a little more measured. With a kitten poem, everything is a new adventure, everything is exciting. The kitten is there and asking what to do in all these new situations. Everything is more energetic. There's a poem in the first book written by a kitten and it's all capital letters and all exclamation points. But the new book is them coming into the world, moving into their forever home, meeting other cats, then slowly piecing things together.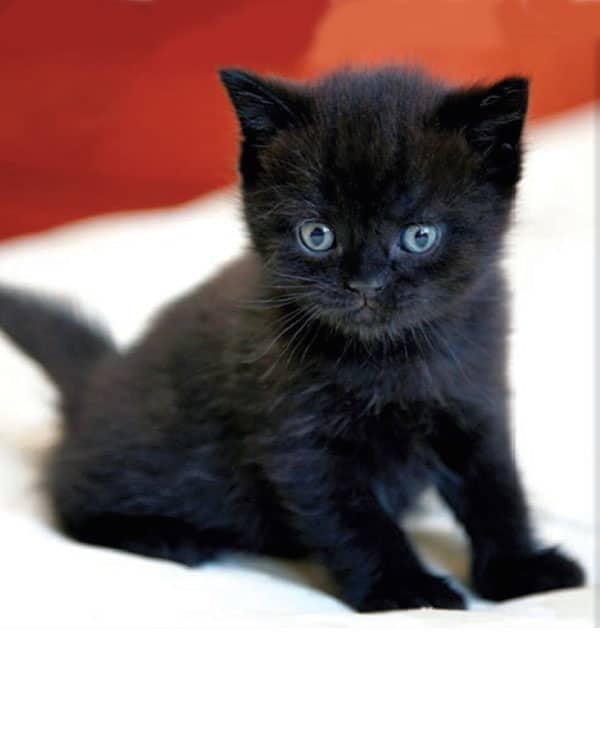 What sort of reaction do you get when you tell people you write cat poetry?
They put a hand on my shoulder and say, "I'm sure you're a nice person …" But you can see them try to talk to anyone else at the bar. Now I'm kinda lucky because when I do mention the book I've been lucky enough that a lot of people have heard of it — it's humbling and nice. Most people find the book titles funny, and from that, anyone who has a cat likes to launch into telling me about what their cat does. It's actually fun as a catalyst to hear these stories.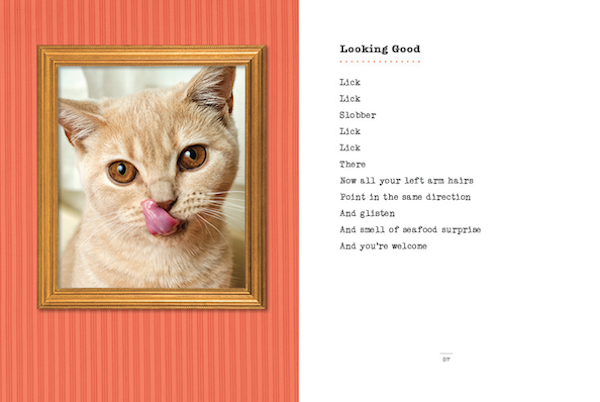 Does the idea that you're writing cat poetry books seem surreal?
Oh, yes! At some times it's completely surreal. The success of the first book is still a surprise for me. I will always feel extremely fortunate in what I do for a living — I write comic strips and I write pet poetry and somehow I'm making a living doing this and am still considered an adult. Oddly enough it's the life I wanted when I wrote a bucket list at the age of five: It was write comic strips, write poems about pets, and join the Jedi Academy. The last one's not going to happen.
Which notable poets do you think would be great at writing cat-based poetry?
There are actually several who have done cat poetry! I'd like to add T.S. Elliot because somehow it'll be set in a cathedral, it'll be 47 pages, and it will be the ultimate episcopalian cat poem. Yeats would do a very mournful one, and Tennyson would do a very British cat poem. From what I've found out, a lot of writers do have cats — like the ones with more than five toes are called Hemingway cats. I think cats are a great thing to have when you're a writer; yes, occasionally they'll sit on a laptop and that's the end of the day, but when you're trying to be reflective, that's when you talk to them and it helps to have them around.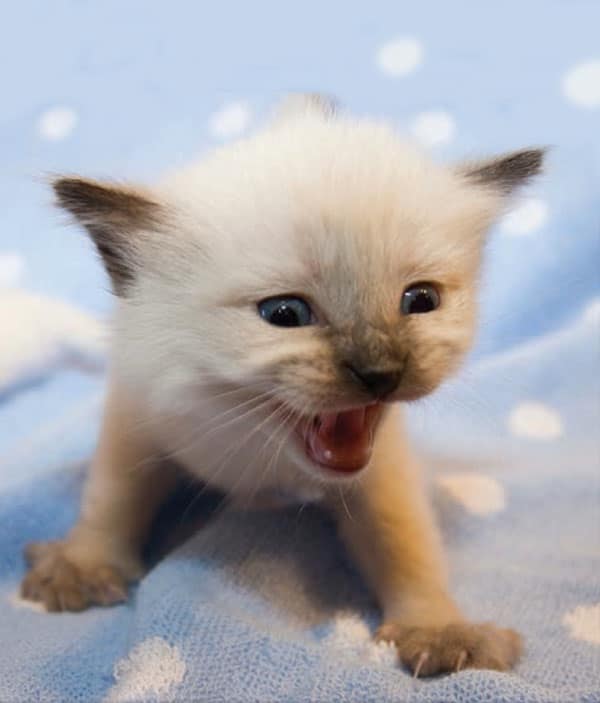 Finally, as you've also authored a book of dog poetry, who writes the best poems — cats or dogs?
They are two different types of poems! I know this is Catster and I should chose a side. [In a diplomatic tone] Cat poetry is the nature of them letting you in on a secret, and dog poetry is explaining their actions because dogs are very demonstrative, so it's basically telling you their thoughts about all these big dramatic performances. Cats are more like, "It might seem weird that I have unrolled your toilet paper but I had a reason, and it's a pretty good reason, and it may not work for you but I am very satisfied with the reason." That's all cats need to know.
Enter to win I Knead My Mommy
Competition! Catster has three copies of I Knead My Mommy to give away to our poetically inclined readers.
To enter, create a Disqus account, if you haven't already, and include a valid email. It takes just a minute and allows you to better participate in Catster's community of people who are passionate about cats. If you already have a Disqus account, check it to ensure the account includes a valid email.
To win a copy, simply write your best cat-themed haiku in the comments section below. We'll choose our favorites — and most inherently feline selections — to win a copy of the book.
Laugh with us:
About Phillip Mlynar: The self-appointed world's foremost expert on rappers' cats. When not penning posts on rap music, he can be found building DIY cat towers for his adopted domestic shorthair, Mimosa, and collecting Le Creuset cookware (in red). He has also invented cat sushi, but it's not quite what you think it is.