Dear Einstein,
I love my Little Ol' Lady (LOL). She's sweet and fun to snuggle with, but I need some help here, or rather, she needs some help. She never changes my water. Yuk. And sometimes she forgets to feed me. My box hasn't been scooped since the first trans-Atlantic flight. My nails haven't been trimmed in years and they're growing into my pads. I'm older myself, so sometimes I have problems jumping into the bed. I sprayed Morris Code in the front window hoping someone would see my S.O.S., but I haven't seen any lifeboats.
People come over to check on Granny, but they forget I'm depending on her to take care of me.
Old Leah
Poor MethuseLeah,
You're stuck between a rock and a hound place. LOLs (and Little Ol' Men) are the best kitty keepers in some ways, but (occasionally) they are unintentionally the worst. Their memories are sometimes shorter than an amoeba's, and aches and pains make some everyday tasks impossible. So they forget to put out food or cut nails or tend the box.
That doesn't mean LOLs shouldn't have a pet. Study after study prove that we kitties give silver citizens a reason to get up in the morning and a purpose in life. We lower their blood pressure. They tell us about their day. We're the perfect confidant, cuz we never spill the catnip about their shortcomings.
Like your lovely lady, many silvers need help in the pet department: financial, janitorial, transportation or even a private eye.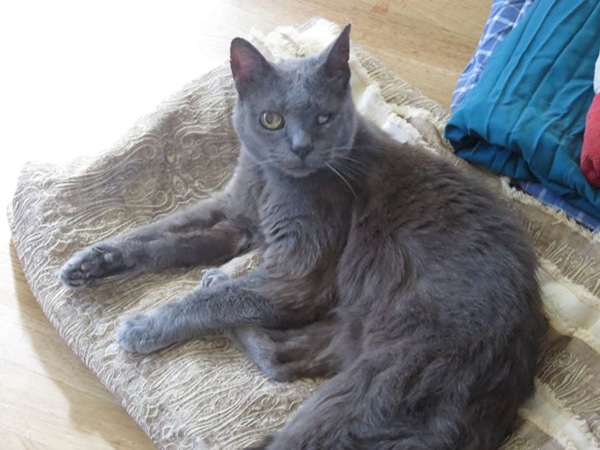 While we kitties aren't high-maintenance like the canine types, we're not no-maintenance, either. And a lot of Little Ol' Ladies have old kitties who may need some extra help.
One problem we kitties have is we don't make issues of our issues. In the wild, kitties are prey to every animal with bigger teeth. So we don't whine when we hurt because that would draw attention to our weaknesses. In the wild, that's never a good ending.
Casual observers may not notice beneath our thick coats we're skinny as a tail, or we have huge painful mats or our nails are growing into our feet. So as the silver citizen begins to forget, families and friends need to step up and help out.
Memory care
How many young humans walk into a room and suddenly wonder, "Why did I come in here?" Multiply that times a million as LOLs memory begins to fail. If neighbors or relatives live nearby, they can drop in daily or every other day to monitor the food or litter box situation. If that's not possible, tape a food/water/litter checklist next to the medicine pack or on the refrigerator, or place written daily reminders on folded pieces of paper in week-at-a-time pill dispensers. When your LOL takes her morning pill she'll get a reminder to check the cat food. Evening pill time provides a litter box reminder.
Kristi Littrell, Adoption Manager at Best Friends Animal Society, recommends automatic feeders that can dish out the proper amount of kibble at specific times every day. Even these need to be checked to make sure the batteries don't run down. Waterers fed by two-liter soft drink bottle will give you enough water for at least a week.
Personal shoppers
"Humans can help their elders (and we kitties) by buying the pet food (and litter) ahead of time," says Barbara Lundgren of the Tarrant County Texas Meals on Wheels.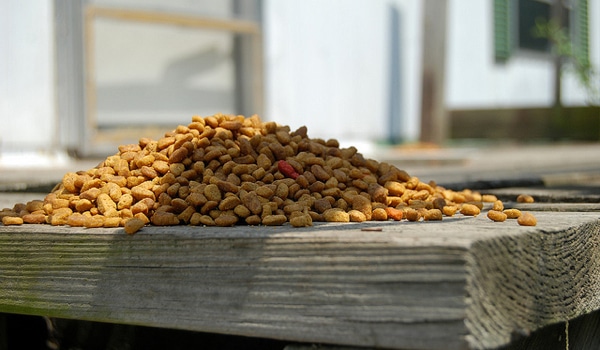 Switch to the new lighter generation of litter rather than the heavy-to-carry, hard-to-scoop clay litter.
Even if you live too far away to act as a tabby taxi, food and litter can be purchased online food and delivered right to the silver's door. Warning: Don't order the economical 50-pound bags cuz she won't be able to pick it up.
Feeding time and food storage
Like we old kitties, older humans often have painful arthritis. silver citizens may not be able to open cans or manage bags. Barbara Lundgren says friends can pre-open cans and put them in the fridge. (Although between you and me, we kitties aren't fans of cold food.)
Food and litter should be placed in easy-to-carry, easy-to-open containers. So personal shoppers can transfer dry food and litter from heavy bags into single-serving zippered food-storage bags. Label with the day and time so caretakers can make sure the food's being put out.
Store the small bags in low, easy-to-reach places (not high up) near the food bowl or litter box.
Author and cat expert Sandy Robins says using raised food and water bowls allows elderly pets to eat more comfortably, and the owner doesn't have to get down to the floor-level to set down and pick up bowls.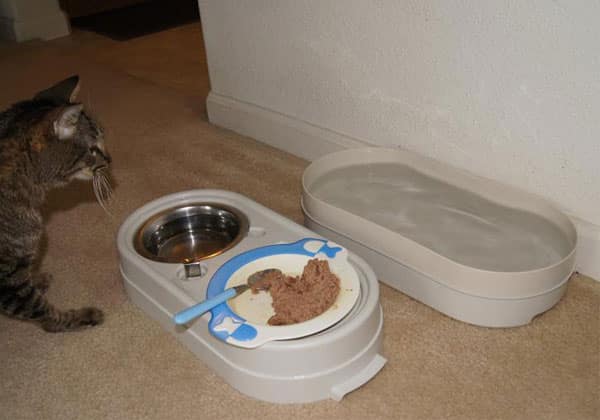 Go-fers (not the fuzzy rodents)
Meals on Wheels (MOW) delivers food to silver citizens all over the country. But they have learned many of their elderly clients still weren't getting proper nutrition. Hungry oldsters were splitting their meals with their pets. So individual MOW offices remedied the food-sharing conundrum by having special volunteers deliver dog and cat food.
"Companion pets are especially important to elderly people and shut-ins," says Vinsen Faris, executive director of the Ellis County Texas MOW office. Seniors or families can contact the MOW office in their area about their pet programs. "Many MOW offices also work with area vets to do in home wellness checks on these pets," he says.
Grooming and vet care
Filling our faces isn't the only problem we oldster-owned kitties have. We often don't get the grooming or vet attention we received when our humans were younger. While we LOL cats are often shy, visitors should always say hi and make sure we're okay. Friends and family can just observe, and offer to take pets to the vet if they see fleas or can feel hair mats, too many ribs, or if your breath smells like a dead dog. Current vaccinations are important, too.
silver citizen kitties belonging to silver citizen humans are notorious for having ingrown claws. As we kitties age, our claws tend to thicken. So if not trimmed, nails keep growing until they become imbedded in our pads. I'm here to tell you, that's a walk in the park — a crowded dog park. Every step hurts.
Caretakers should take a peek at the cat's paws every month. If the kitty tolerates it, friends using a pair of scissor-style claw clippers can nip off just the curved nail tip. If the claws have already grown into the pads, a trip to the groomer or vet is in order. For silvers with the financial resources, mobile vets and groomers can be lifesavers.
Nail trims aren't just for the comfort of the senior kitty. Even a gentle leap to the lap can end up in a nasty scratch. Short claws protect the silver citizen's paper-thin skin. If that doesn't work, plastic nail caps on the cat's claws can protect senior skin. For fashion-conscious felines, nail caps come in a wide assortment of colors, including sparkling tips. Woohoo.
When health issues crop up, it can be difficult for elderly people to load the kitty into a carrier and take him to the vet. Mobile vets can come to the home and take care of routine procedures on the spot.
Vets and groomers, especially those on wheels, may cost a paw and a tail for humans living on fixed incomes, so other family member can help pay for services or take the kitty to the brick-andÔÇômortar appointment, or even contact a rescue group to see it they can help financially.
Litter boxes
The litter box is another area that silvers accidentally neglect. It takes a lot of effort to scoop through clay litter; that's tough on achy joints.
To keep litter boxes from overflowing, some humans recommend automatic litter boxes. MethuseLeah, you might love it; or you might think that creepy, noisy device is going to eat you if you go near it. If your silver gets a self-scooping box, she shouldn't completely replace your old box. She should place the self-scooper in the same room as your Old Faithful. If the motor doesn't scare the poop out of you, you'll quickly figure out it's always clean and use it regularly. Rather than leave the electronic box on all the time, your human can wait until you're out of the room and activate it a couple of times a day.
Automatic litter boxes are expensive, and since they terrify many cats, this may not be an option for most LOLs.
One extremely independent silver citizen I know used to be a conscientious pooper scooper, then stopped scooping entirely. The clay clumping litter was too heavy for her to handle and too bulky for her to scoop. But even when the litter pan was a solid block of wet clay, Lucky continued to dutifully use it. (What a trooper.) The independent LOL wanted no help with her with daily tasks, including the litter box. The smell was so bad the apartment manager called her daughter (who lived across the country and visited once a month) suggesting they rehome the cat.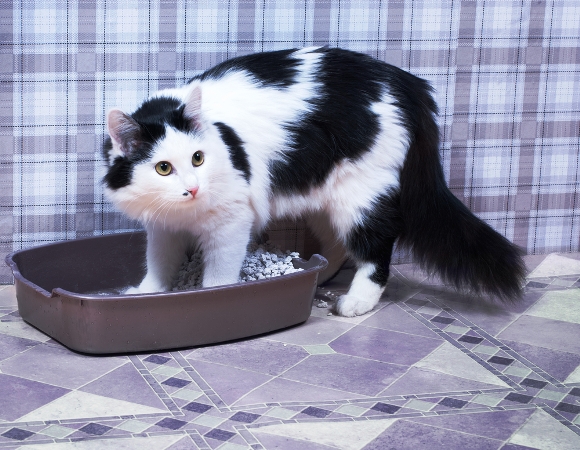 The daughter flew down and, at the recommendation of the neighborhood cat lady, switched to the super light silica gel litter, Dr. Elsey's Senior Attract, formulated for senior kitties. Serendipitously, it is light enough for a senior human to easily pour and scoop. It even has an herbal attractant that makes kitties want to pee in it.
After the litter switch, the odor disappeared. LOL scoops regularly without hurting her hands. The daughter changes the box once a month when she visits. The apartment manager is happy, Lucky is happy, everyone's happy.
Regardless of the litter, if the cat pan is in the bathroom and then visitors have to go, they can covertly scoop the poop themselves.
Socialization and enrichment
Senior humans and senior kitties have a lot of things in common, namely achy joints. Sandy Robins says there are lots of fabulous home accessories that make it easier for an elderly pet with elderly cats. Pet steps allow kitties to get up to their favorite chair or bed and the elderly pet owner doesn't have to lift them up or set them down.
While we kitties aren't pack animals, we are social animals. And living with an LOL, we may not get as much socialization as we need. If the silver citizen can't occasionally offer a feather on a string, maybe a neighbor or high school kid can come over and play with you a couple of times a week.
For enrichment, friends can bring live cat grass or catnip. While you probably love a ball or furry mouse, they might be slipping hazards for your LOL. Foam balls are pretty safe bets for both of you.
Planning for the inevitable
No one lives forever, and even though we kitties have shorter lifespans, at some point some of us are going to outlive our humans. The family needs to plan for you and other pets when the LOL can no longer care for you. Many an elderly but loved kitty end up at the pound upon the death of their human because of a lack of planning.
Your silver citizen will leave this world comforted if she knows who's going to take you. Kristi Littrell says another option is arranging with a human retirement home to take you so their residents can have a kitty to interact with. It may take some early planning, but is a great way for kitties to "keep their jobs" of providing companionship to elderly people.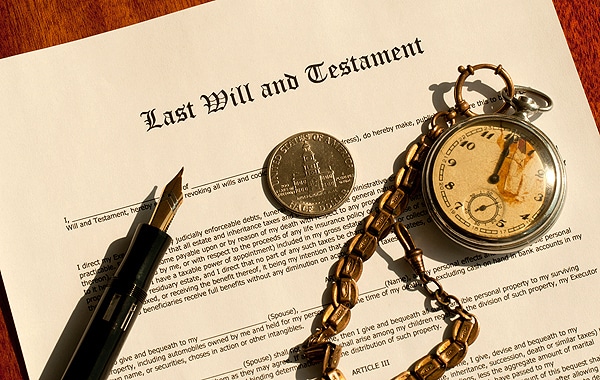 Silver citizens can specify money in their will for the care of the cat. She may also mention the person who agrees to care to the cat for life in the will. MethuseLeah, send this column to everyone on your LOL's mailing list, especially those with cat pictures on their Facebook page. Hopefully someone's going to come forward to help you.
Thank you to Vinsen Faris, executive director of the Ellis County Texas Meals on Wheels office; Thomas William Hamilton; Susan Kurowski, executive director of Pets for the Elderly Foundation; Kristi Littrell, adoption manager at Best Friends Animal Society; Barbara Lundgren of the Tarrant County Texas Meals on Wheels; Kim Pezza; Margaret Rainbolt; pet expert and author of Fabulous Felines: Health and Beauty Secrets for the Pampered Cat, Sandy Robins; Barbara Williamson, media relations manager at Best Friends Animal Society.
Got a question for he who knows everything feline? Just Ask Einstein in the comments below and you might be featured in an upcoming column. (Letters don't have to be written from the cat's point of view.) Remember, any change in your cat's behavior or activities could be a symptom of disease and should be investigated by your vet, even if it unfortunately involves glass tubes and cat posteriors.
Learn more about your cat with Catster:
Einstein's assistant, Dusty Rainbolt ACCBC, is the vice president of the Cat Writers' Association, editor-in-chief of AdoptAShelter.com and a member of the International Association of Animal Behavior Consultants. She's the award-winning author of eight fiction and non-fiction books including her most recent paranormal mystery, Death Under the Crescent Moon.