Last month, 34 cats were found abandoned in a vacant lot in Southwick, Massachusetts. Most of the cats were Siamese or Snowshoes, and all of them were intact. The odd thing is that there weren't any kittens. What's going on?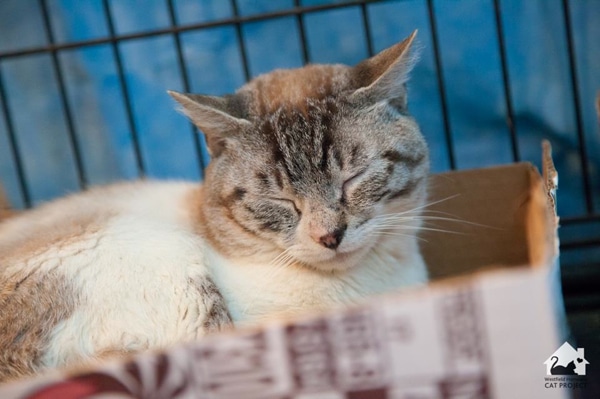 According to an article on MassLive, Denise Sinico, the director of the Westfield Homeless Cat Project, where all the abandoned felines were taken, believes that the cats were part of a backyard breeding operation, and whoever was running the breeding operation took the kittens with them. Siamese and Snowshoe cats can sell for a good amount of money, after all.
Backyard breeders seeking to make a buck at cats' expense? That sounds like an all-too-familiar story. My own mother, for example, rescued a cat who was destined for a backyard breeding operation.
It started when one of her friends mentioned a Siamese cat who had been left outside to fend for herself because her "owner" couldn't take care of her and had left her in the care of a family member. That family member wasn't much better at taking care of cats, so poor, declawed Tinka was more or less abandoned.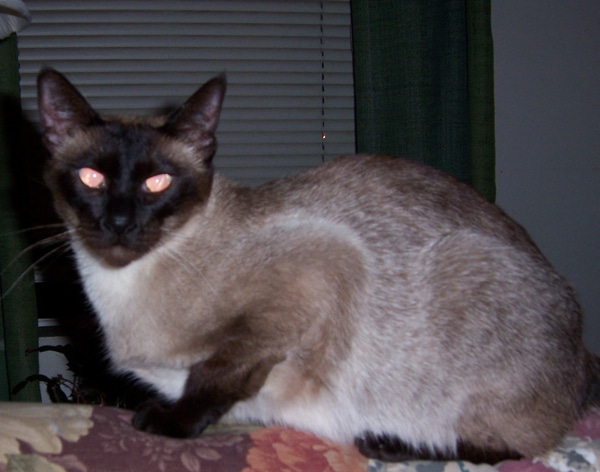 Tinka hadn't been spayed because her former owner, who had bought the cat from a backyard breeder herself, planned to use her as a cash cow.
One thing led to another, and soon enough, Tinka had a home in my mother's sprawling apartment. I made the commitment that I would pay for Tinka's spaying and other veterinary care.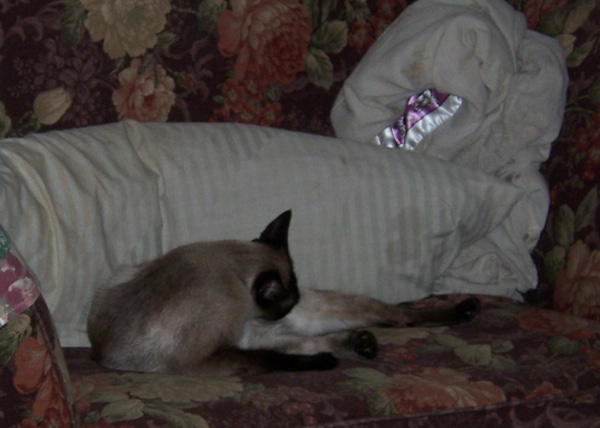 Mom's and Tinka's relationship got off to a bit of a rough start, because Tinka went into heat about two days after Mom took her in. If you've ever encountered a Siamese cat in heat, you know that the constant yowling wails can drive you to the edge of insanity.
But once Tinka had been spayed, she settled in and became Mom's personal "lap fungus." She accompanied my mother to her shop, where customers oohed and aahed over her, and, like any cat, Tinka relished the adoration heaped upon her.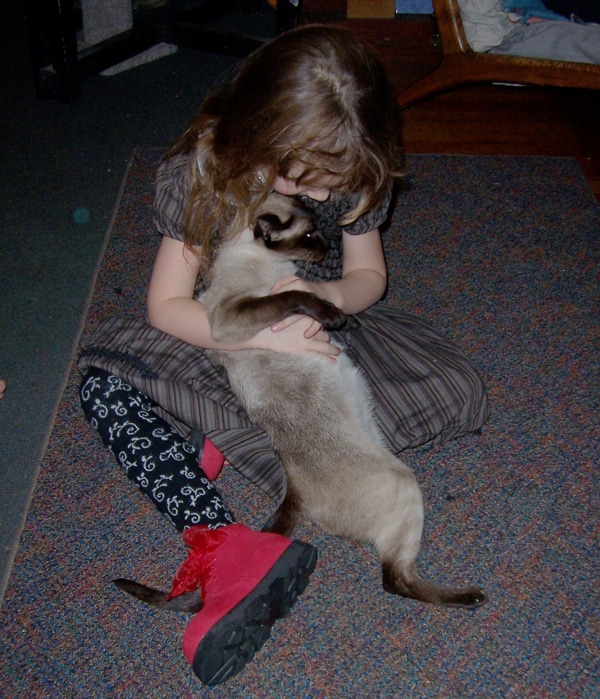 Tinka, who soon earned the moniker Tinka Belle, spent many happy years in my mother's home. She tolerated my young nieces' clumsy love, and sometimes even seemed to enjoy it.
Unlike any other Siamese cat I've met, Tinka rarely talked at all. Maybe she talked herself out during all those heats she endured, or maybe she and my mother just enjoyed such a close bond that she never felt she had to talk to get her needs met.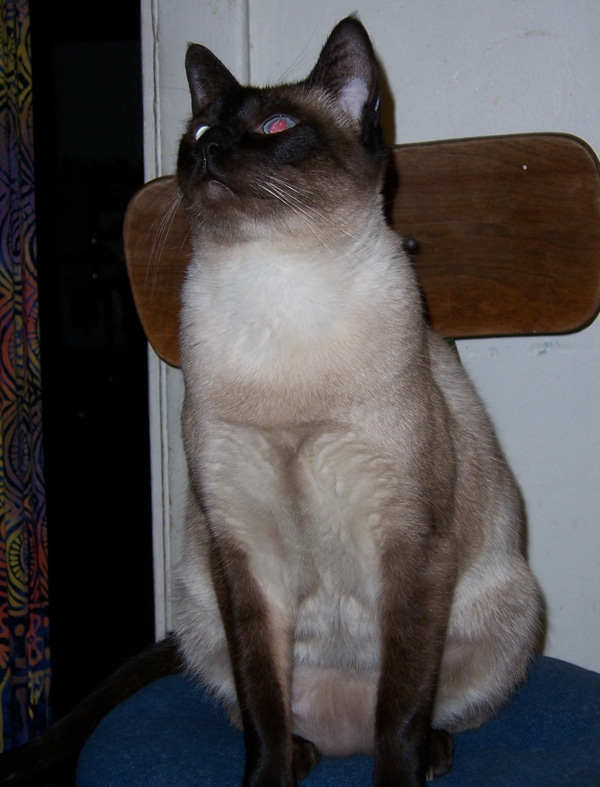 Tinka could have been a casualty of backyard breeding. When people buy cats thinking they're going to make lots of money by cranking out litter after litter of kittens, it never ends well: The cats and kittens suffer, and the people who fall in love with those cats and buy them through online classifieds or at pet stores find themselves with sick cats, and they end up with empty wallets and broken hearts.
Backyard breeders are no better than kitten mills. The only difference between the two is scale: Mills produce hundreds or thousands, while backyard breeders produce dozens. They don't do it for the love of the breed. They don't care about the health of the cats they produce. They don't care about proper socialization. All they care about is money. And that's just plain wrong.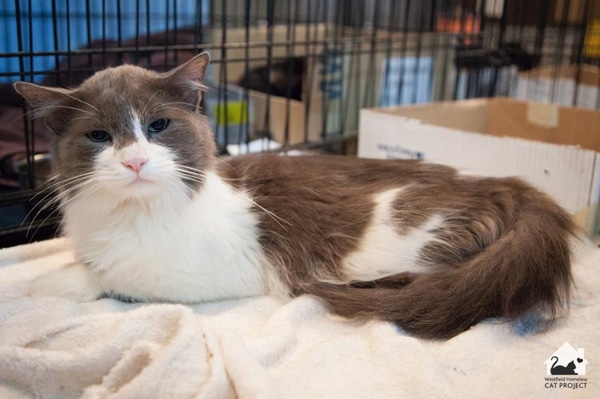 The Westfield Homeless Cat Project currently has a number of the cats abandoned in Southwick, which they refer to as the Survivor Cats, available for adoption. There is a $2,000 reward for any information leading to the arrest of the person or people responsible for abandoning the cats. Anyone with tips can call either Massachusetts SPCA investigator Roy Sutton at (800) 628-5808 or email [email protected].
What about you? Have you seen the fallout from backyard breeding? Have you rescued a backyard-breeder cat? Share your thoughts in the comments.
Read stories of rescue and love on Catster:
About JaneA Kelley: Punk-rock cat mom, science nerd, animal shelter volunteer and all-around geek with a passion for bad puns, intelligent conversation, and role-play adventure games. She gratefully and gracefully accepts her status as chief cat slave for her family of feline bloggers, who have been writing their award-winning cat advice blog, Paws and Effect, since 2003.