Cats love to explore their environments. You'll find them prowling through your living room, slinking along the kitchen counter, having a snooze in the bathroom sink, or even poking a head in the toilet bowl. What you may not know is that your cat's daily routine could be exposing him to potentially harmful chemicals through common household cleaners.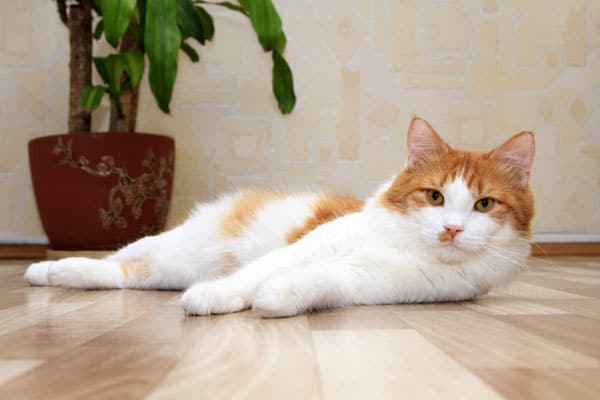 Many cleaning products contain chemicals and unless surfaces are thoroughly rinsed after cleaning, traces of chemical residue may be left behind. Your cat could potentially ingest chemicals simply by walking across a freshly mopped floor and licking its paws. In 2008, the Environmental Working Group conducted a study that examined the average levels of toxic chemicals in pets and people. The study found that these levels were substantially higher in pets than in people.
So how can you safeguard your pet from potential risks? One way to reduce your cat's exposure to chemicals is to use earth-friendly products when cleaning your home. These tips will help you keep a sparkling home and eliminate the need for chemical-based cleaners.
Kitchen Counters
Regardless of the house rules, cats simply cannot resist jumping onto counters. They love being up high and close to the cupboards where the yummy cat food is stored. If you use anti-bacterial cleaners to disinfect your counters, you may want to know that the U.S. Environmental Protection Agency describes antimicrobial products as pesticides-not exactly the kind of thing you want your cat licking off its paws.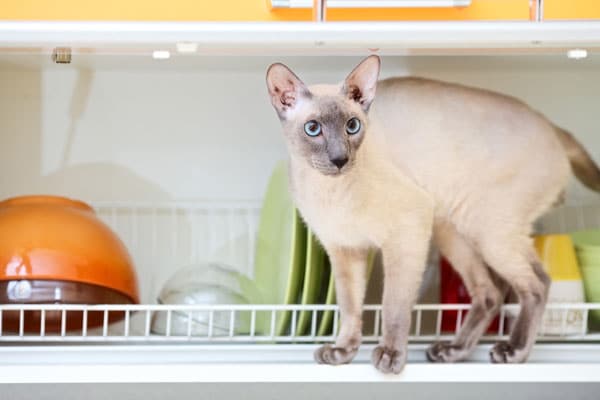 Fortunately, there are green alternatives to chemical pesticides for disinfecting your counters. Look for products that contain thyme or oregano oil, which are both natural antimicrobial agents. One popular eco-friendly cleaning product contains both of these ingredients and claims that it kills 99.99% of germs naturally.
When using disinfecting cleaners (even green ones), be sure to keep your cat out of the way and thoroughly rinse the surface with water to remove any residue. Pure essential oils are toxic for cats to ingest. So, clean while your cat is having a nap in the other room and rinse well as an extra precaution.
Floors
Cats spend an inordinate amount of time on the floor, lounging, playing, napping and exploring. Keep your floors clean using an earth-friendly mix of one cup of vinegar to one gallon of warm water. Vinegar can wear down natural finishes such as hardwood, stone and ceramic. For these types of surfaces, the best green option is to damp mop with water. Wring your mop thoroughly so that it is almost dry and then give the floor a slightly damp once-over. Rinse and repeat.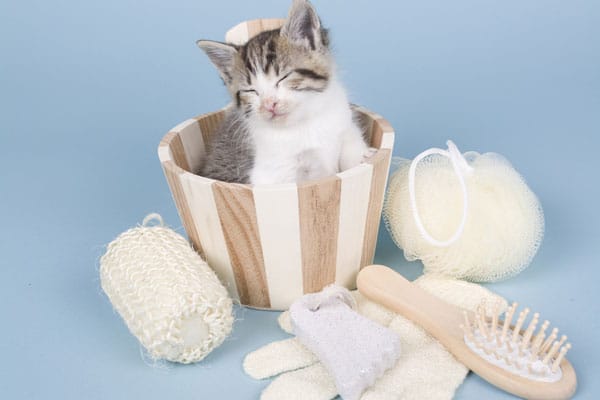 Carpets
It's a myth that you can't get the smell of cat urine out of carpet. In fact, eco-friendly cleaners are some of the best to tackle the task. When cleaning cat urine out of carpet, it's important to treat the area as soon as possible.
Use an enzyme-based carpet cleaner before using other cleaning products as this can interrupt the cleaning action of the enzymes. Enzymes are biomolecules that digest the proteins found in cat urine to eliminate odors. Thoroughly soak the affected area and let the enzymes do their work for several hours. Heavily soiled areas may require a second application.
Sinks, Bathtubs, Showers and Toilets
A cat's curiosity naturally draws them to sinks, tubs and toilets. Instead of using harsh scouring products, try baking soda. It easily handles grimy surfaces without leaving scratches and as an added bonus, it also deodorizes at the same time.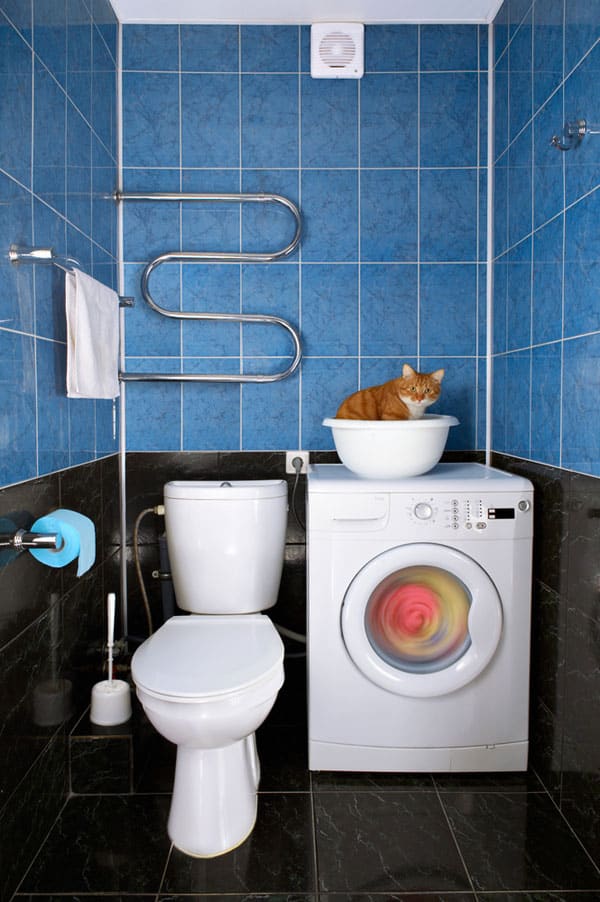 Give sinks and tubs a quick rinse with water to moisten the surface and then sprinkle with baking soda. Use a slightly damp sponge to scrub the surface in a circular motion and rinse again for a bright shine.
Baking soda is also great for toilets. Sprinkle it in the bowl and on your toilet brush. Then scrub as you would with a regular cleanser.
To remove tough soap scum, use undiluted vinegar applied to a sponge or rag. Wipe the surface applying a little elbow grease too.
Windows and Mirrors
Most glass cleaners contain ammonia which can irritate the respiratory tract. Vinegar is a great green option for spotless windows and mirrors. Fill a spray bottle with one part vinegar to nine parts water. Use newspaper to wipe your windows for a streak-free finish.
Making a few simple changes to your household cleaning habits can go a long way to protect the planet and also create a safer environment for your cat.