Make sure to take care of all the feline-loving fashionistas on your list this holiday season with one of these stylish fashion finds. These cat-themed wardrobe additions don't scream crazy cat lady — quite the contrary! They celebrate cats with style.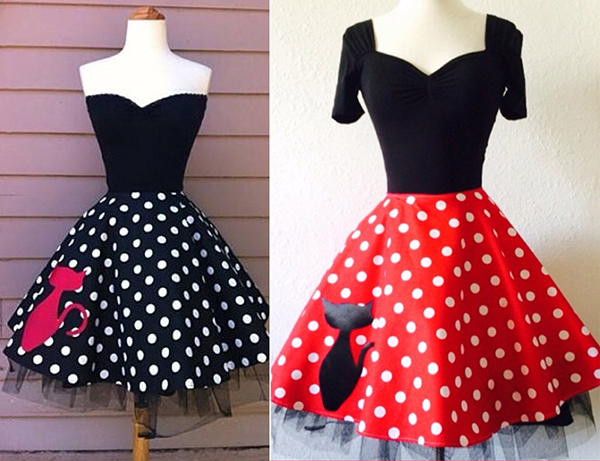 All eyes will be on you at the holiday party in this rockabilly-style kitty dress from Moonboot Studios. Custom made to your measurements for $89.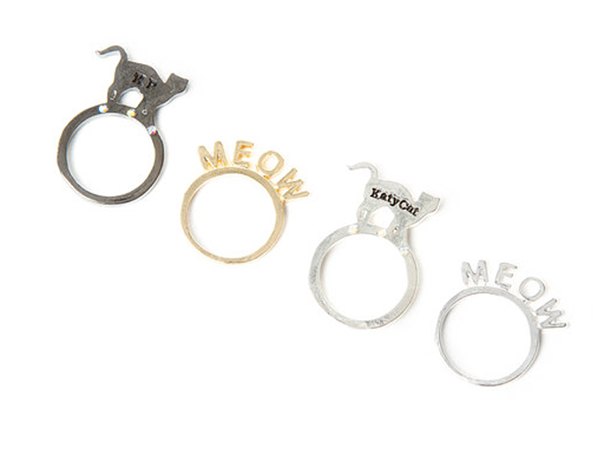 These fun rings from the Katy Perry Purr collection for Claire's Boutique will be your new favorite accessory. You can stack them together or wear each one separately. $12 for a set of four rings.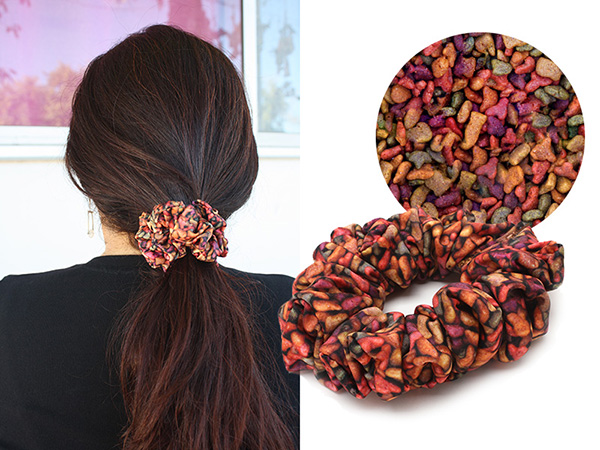 The '90s are back with the rebirth of the hair scrunchie! And this special design has a subtle pattern that real cat ladies will appreciate — cat food! Makes the perfect ponytail for just $6 from the Hauspanther online shop.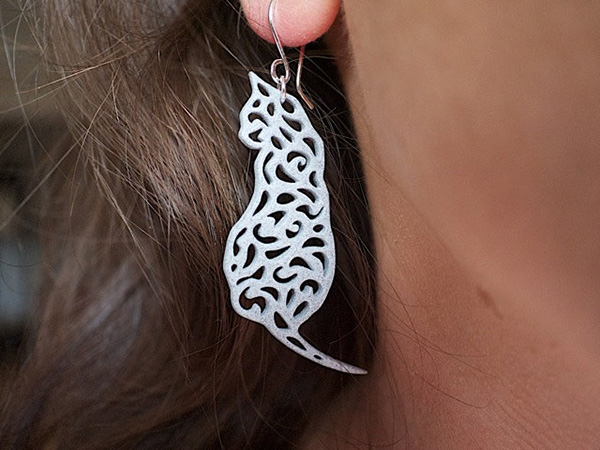 These lacy cat earrings from designer Jolyon Yates will add a touch of elegance to that little black dress for the holiday party. Made from silver gray resin with sterling silver findings; $61.21 a pair.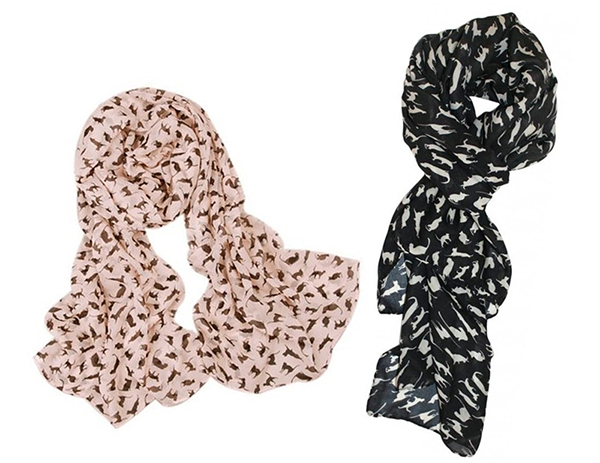 Made from lightweight chiffon, this elegant cat print scarf is the perfect addition to your winter wardrobe. Available in black, beige or light pink from Triple T Studios for just $9.99.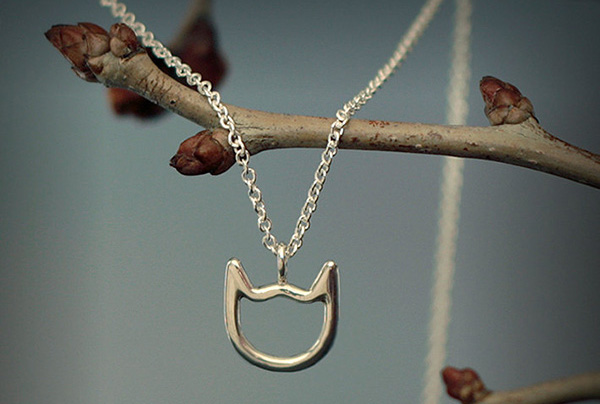 Add some sparkle to your neckline with this delicate cat face pendant from Katstudios. Made to order from sterling silver with your choice of 16-, 18- or 20-inch chain for $23.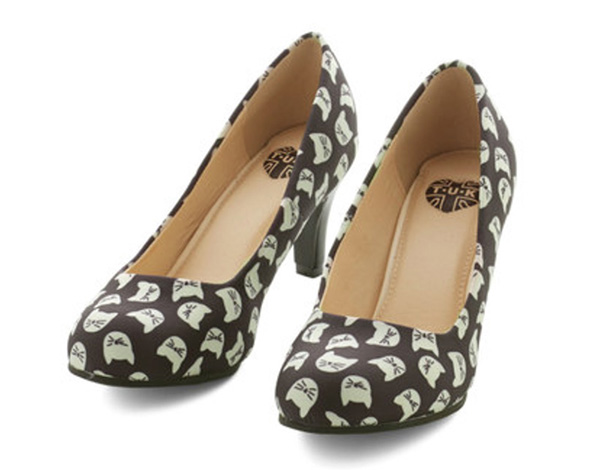 They look like polka dots from far away, but up close you'll see little cat faces decorating these mid-height heels. $64.99 from ModCloth.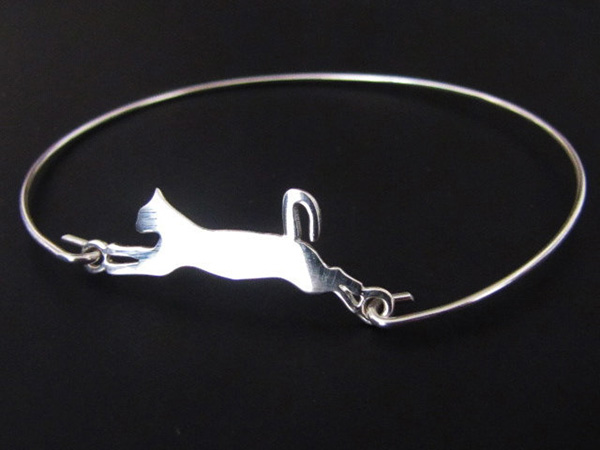 Here's the perfect gift for a cat loving friend — or for yourself!. It's a sterling silver bangle featuring a leaping cat silhouette. Handmade in Spain by Odalisca; $23.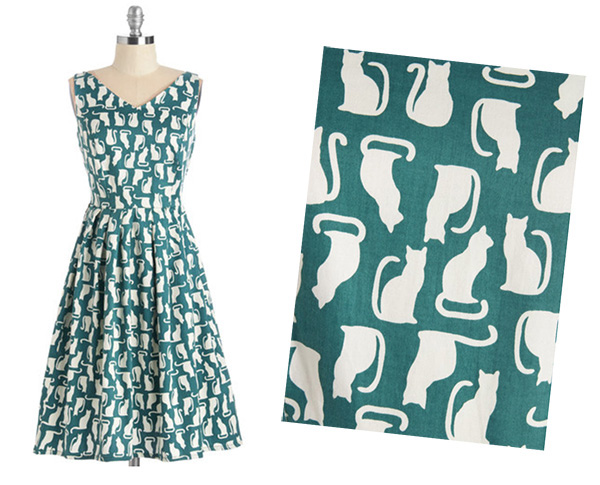 Expand your cool cat lady wardrobe with this adorable dress made from 100-percent organic cotton in a mod cat silhouette print. White on teal will be perfect for the holidays and year-round. $149.99 from ModCloth.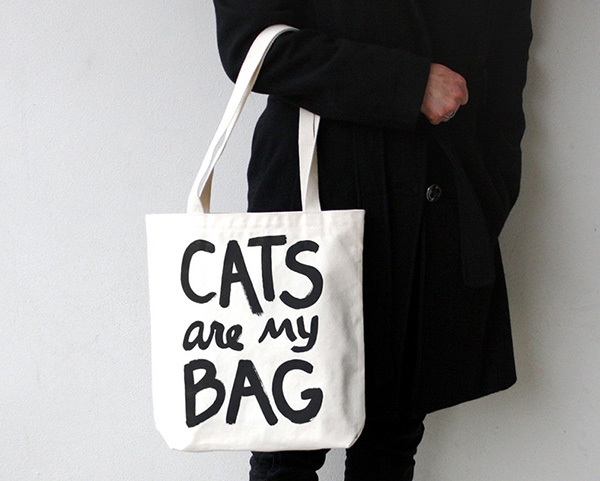 Let everyone know where your priorities are with this hip handprinted tote from Xenotees. Available in black or natural canvas for $19.99.
Read more of Kate's cat style tips:
Get more gifts on Catster:
About the author: Kate Benjamin is the founder of the popular cat style blog Hauspanther.com. She specializes in helping people live stylishly with cats. You may have seen her on Jackson Galaxy's show My Cat From Hell. Make sure to check out Kate and Jackson's new book, Catification: Designing a Happy and Stylish Home for Your Cat (and You!).