Every year about this time, Bill O'Reilly and his ilk start ranting about how people like me (i.e., atheists, liberals, sexual deviants) are carrying out a War on Christmas. If only. Even living as an atheist in a Jewish household, it's all I can do to simply mind my own business and stay out of all the mandatory good cheer of Christmas/Hanukkah/Kwanzaa/Solstice, never mind impose my grinchy, introverted, secularism on Western Civilization.
But it turns out that we holiday dissenters have allies in the War on Christmas. Those allies are cats.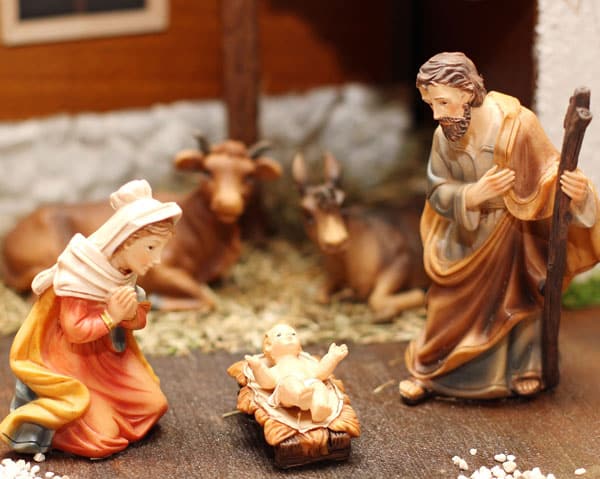 RLJR News (Rafael Lopez Jr.) reports on the holiday tradition of Annette and Susane Amendola of Red Hook, Brooklyn. For the past 10 years they've put up a life-size nativity scene in a vacant lot next to their house. Although people enjoy the creche, the ones who really appreciate the sisters' effort are the dozen or so feral cats who live in the lot. The cats immediately occupy the manger, delighted by the warmth and especially the big bale of hay in the center. The cats love to crawl up on the bale of hay and sleep under the bright, warm spotlight that illuminates it.
The bale of hay isn't actually there for the cats. It's there for the baby Jesus, who's placed there on Christmas Day. And then swiftly deposed by the cats, who push the effigy off the bale of hay so that they can have their rightful place in the spotlight back.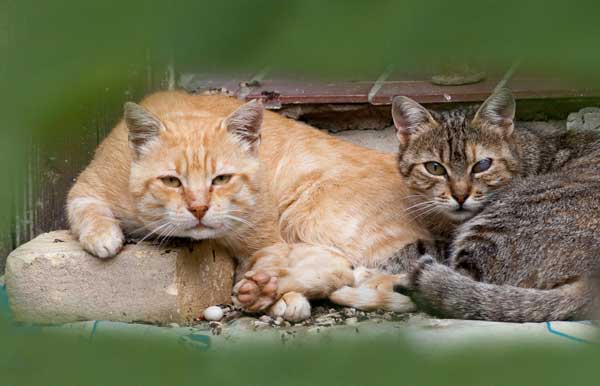 This should surprise no one who's ever known a cat. Every cat I've ever known is an auto-theist: They believe that they are god. There's no room in their worldview for any kind of celestial savior. At best, messiahs such as Jesus, Krishna or Mohammed are irrelevant, especially if they come without food or cat toys. In more severe cases, like this one, they're in the way and must be dealt with.
I'm not surprised that the story is about cats from Brooklyn, either. Red Hook in particular is the setting of On the Waterfront and H.P. Lovecraft's story, "The Horror at Red Hook," and it's the birthplace of Steve Rogers (aka Captain America). The cats, like all the other inhabitants, have learned how to deal with situations directly and without pretension.
If the story ever crosses Bill O'Reilly's desk, he'll probably go apoplectic about how the cats are obviously atheist, satanist, communist Muslims trying to overthrow our way of life. But frankly, I think that nativity scenes in general would be improved with more cats, especially feral cats. The thing that makes the Amendola sisters' creche better than most that I've seen is that it actually does something. It gives shelter and warmth to cats who would otherwise be stuck out in the cold, and even I can cheer that on as a holiday activity.
Via RLJR News