When we think about pets in vehicles, we usually think about dogs with their heads hanging out the window or maybe (in some of the more rural parts of the world) sitting in the beds of pickup trucks.
But cats should be restrained, too. And New Jersey law enforcement officers will make sure your cat is buckled up just like you should be.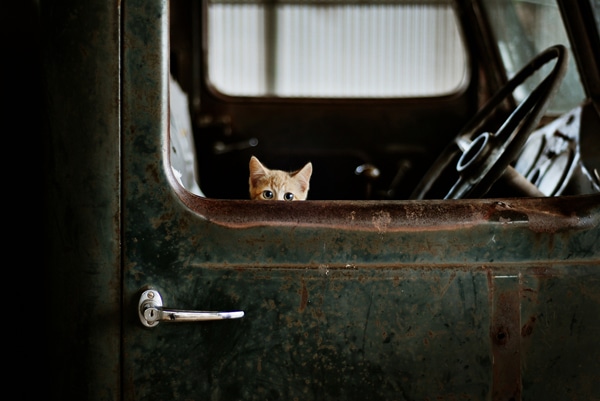 Police and animal control officers can now cite drivers with unrestrained animals in the car. Violators will face fines from $250 to $1,000 for each offense. Drivers could also be charged with disorderly conduct under New Jersey's animal cruelty statutes.
While some New Jersey residents think the law is ridiculous and overreaching, New Jersey Motor Vehicle Commission head Ray Martinez says the new law is meant to reduce distracted driving.
"People actually driving with a dog or a cat on their laps — it's not cute," he says. "It's actually dangerous for the driver. It's dangerous for other drivers and it's dangerous for that pet."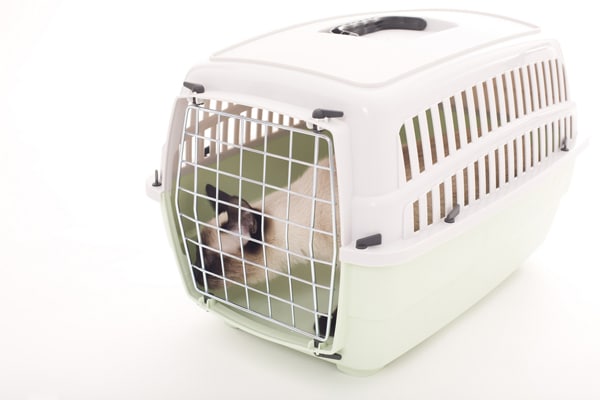 For me, keeping my cats restrained in the car is simple common sense. Even if my cats enjoyed traveling so much that they'd sit on the deck behind the back seat, I'd still restrain them properly and safely.
Why?
If I had to make an emergency stop or if I got in an accident, an unrestrained cat would become a projectile. A car accident is bad enough without having to bear the guilt of causing the grievous injury or death of a beloved cat. Even if the cat wasn't injured or killed, she could escape in a panic and I might never see her again.
And let's not even go into the possibilities of curious or stressed cats getting under the pedals while I'm driving, or fleeing the car in an unfamiliar area when I open the door …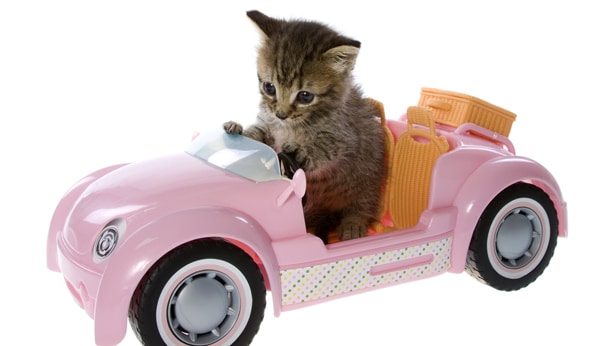 Alas, common sense isn't very common — which is one reason why these kind of no-brainer issues end up getting codified into law. If people just stopped being so stupid, we could undo a lot of the "ridiculous and overreaching" laws currently on the books.
What do you think? Is the click it or ticket law for pets a good idea? Have you changed your mind about restraining your pets or talked other people into doing the safe thing for their feline friends?
Source: CBS 3 News, Philadelphia