When cats first plotted to take over the internet, they used entertaining YouTube videos as their chief mode of propaganda. We all remember being transfixed by Keyboard Cat tickling the ivories and Maru attempting to smoosh himself into all manner of undersized boxes. But as social media has turned into everyone's first online portal of call, our feline overlords have shifted to using Instagram to broadcast their shenanigans to the world. The accounts of superstars like Nala, Lil BUB and Grumpy Cat all service gazillions of fans. Let's spotlight the next generation of cats of Instagram.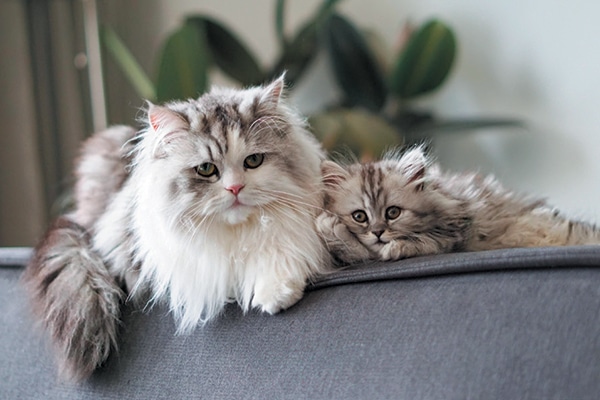 Living it up in The Netherlands, Edward bills himself as "a fluffy Persian." That might be an understatement — this chap looks like a plush, luxurious gray-and-white cushion in feline form. True to Edward's upscale image, his human says he enjoys "acting like a royal cat." This means constantly being on the hunt for attention and posing for photos that show off his "large lion's mane." Best of all, if you follow Edward you'll get sneak peeks of his little sister, Cathy, who's a fellow Persian blessed with a set of adoring eyes that will melt your heart.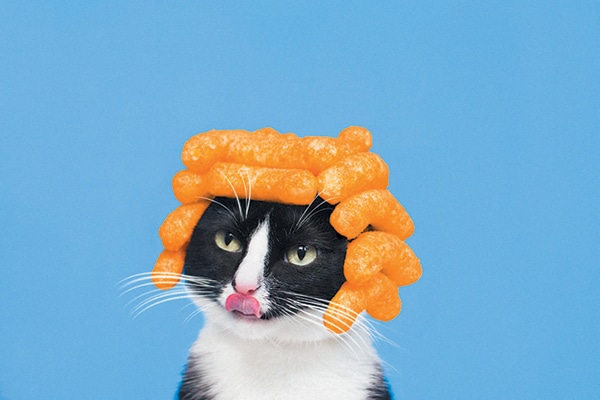 Princess Cheeto's account is an obvious choice for cats of Instagram to watch since it's one of the most vivid in the entire Instagram universe. Photographed against bold, single-colored backdrops, the tuxedo kitty finds herself in wacky scenarios that involve foodstuffs like chocolate bunny ears and citrus fruits magically appearing on her head, sporting a kooky array of hairdos and casting her shadow as a lion. Princess Cheeto's human uses a bag of digital tricks to create this feline's distinct world, but he's always sure to allow her personality to shine through. "I think it's important that photography captures an actual moment that occurred," he says. "The more surreal that moment is, the better!"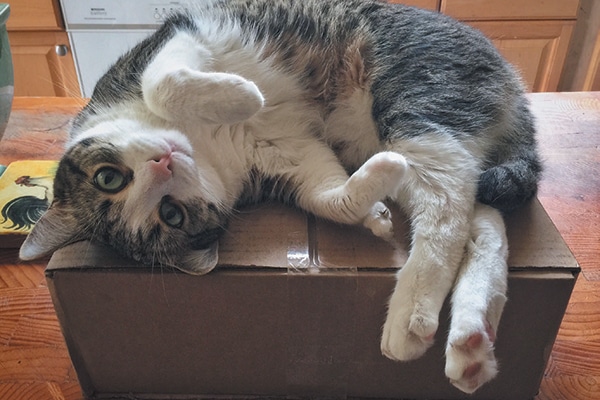 Lobstah makes our list of cats of Instagram to follow because his social media feed will literally claw for your affections. As his crustacean-inspired name suggests, he's a special-needs kitty who possesses a front paw that looks like a lobster's. Rescued when he was 4 months old from San Francisco Animal Care and Control, Lobstah began life in a perilous fashion when X-rays showed his insides were close to spilling out due to issues with his sternum. But from an icky start Lobstah has found his forever home where he's perfected the habit of lounging around while letting his lobster claw hang low.
Katie and Frankie showcases two Munchkin cats with "tiny legs and big hearts." Frankie, a long-haired feline, is said to balance an "independent and adventurous" streak with a sideline as "a serial napper." Katie is a British Shorthair who's "affectionate and quite goofy" and partial to daily bouts of the zoomies that involve careening around the house like a crazed kitty. You'll regularly see the two of them fancied up in bow ties, floral tiaras and even regal crowns. Dedicated fans know Katie is actually a boy, but he was so small when he was born the vet bestowed him with a lady cat's name.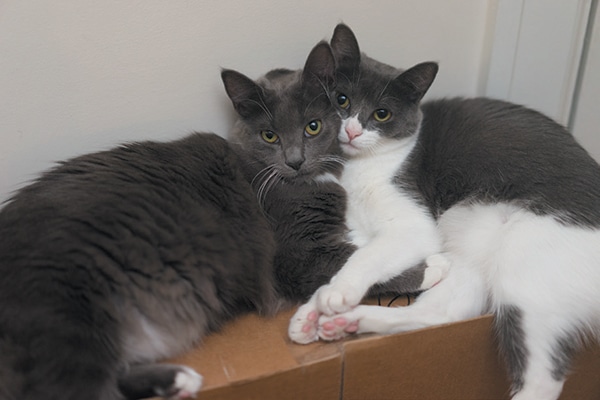 Small Fry and Poutine are graduates from Hannah Shaw the Kitten Lady's rescue program. The duo's backstory is a dramatic one: According to their human, Small Fry began life by transforming from "a tiny, sickly kitten on the brink of death to a sassy, healthy, hilarious cat." As Small Fry's bonded best friend, Poutine naturally had to move into a forever home with her, too. Now the felines' fans get to witness Small Fry playing the classic cat role — "sometimes she's lazy, sometimes she's crazy, sometimes she's completely cuddly"— while Poutine pulls off her best canine impersonation by playing fetch and seeking belly rubs. Thanks to their potato-based names, these famous cats of Instagram are affectionately known to followers as The Taters.
Thumbnail: Photography via @princesscheeto.
Phillip Mlynar spends his days writing about cats, hip-hop and food, often while being pestered by his rescue, a mackerel tabby named Mimosa. His work appears in Vice, Pitchfork, the Village Voice, Bandcamp and Catster. He's won various awards at the Cat Writers' Association Communication Contests, some of which are proudly on display at his local dive bar in New York City.
Editor's note: This article originally appeared in Catster magazine. Have you seen the new Catster print magazine in stores? Or in the waiting area of your vet's office? Click here to subscribe to Catster and get the bimonthly magazine delivered to your home.
Read more cat news on Catster.com: