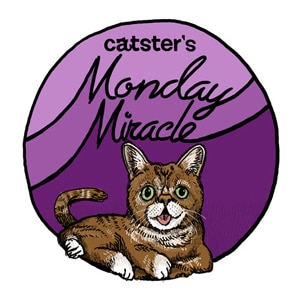 Warning: This post contains graphic images. Reader discretion is advised.
It's probably the worst thing that can happen to a pet owner: You hear the smoke detector in your home go off, startling you from your slumber. You immediately smell the smoke in the air and your heart jumps in your throat as you realize your house is on fire. You have to escape … or die.
Your next thought jumps to your pets. You have only seconds to act and you can't find them anywhere. You tell yourself they have already fled to safety — you pray you're not lying to yourself. You feel the pressure in your lungs and the heat all around you. You hear sirens in the distance. You have no choice. You have to leave … without knowing the status of your pets.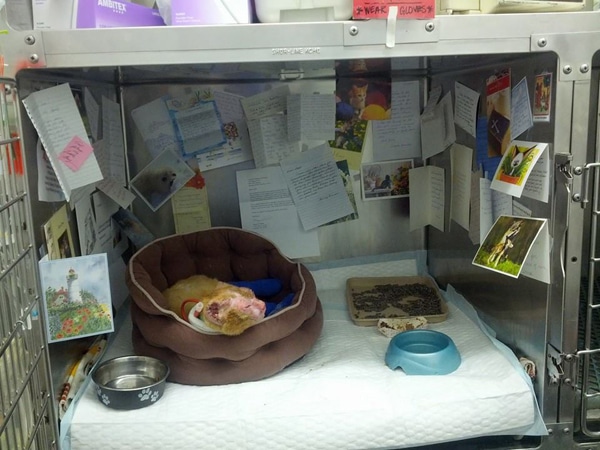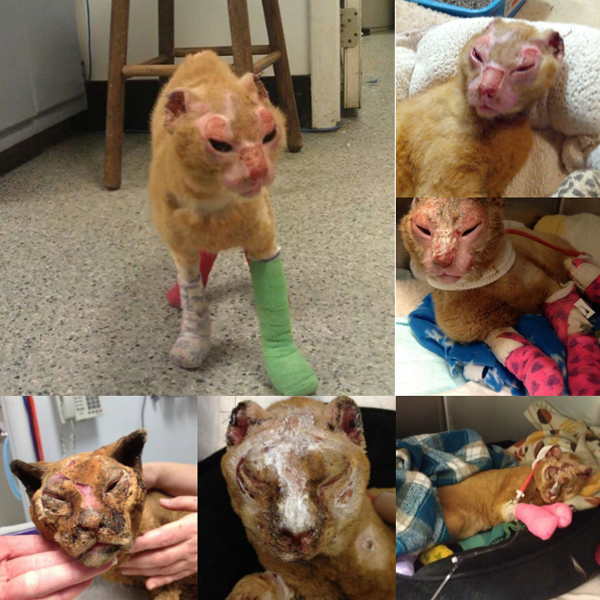 Days later, while taking shelter with family members and friends, you learn your home is lost. You ask if anyone has been able to find your pets. No one knows where they are.
For Leta Mae Strickland, this became a reality on January 12. Though she tried to search for her pets, firefighters had to pull her from the burning house. After being unable to locate Russell, the family presumed the cat dead. He was missing for four days until someone heard a kitty cry for help. They rushed the cat to Animal Emergency Hospital and Urgent Care in Raleigh, North Carolina, where Strickland's dog, Fifi, was euthanized after suffering irreversible complications from carbon monoxide poisoning. Knowing the grief Strickland was going through, the veterinarians at Animal Emergency decided they would do everything they could to save Russell.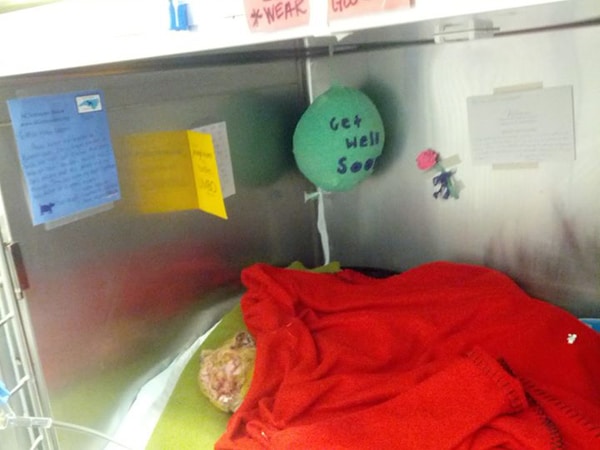 Though they offered to cover some of the costs of the cat's treatment, they were not equipped to absorb everything, so they asked for the help of the community. Using Facebook, Animal Emergency reached out, and folks responded with an outpouring of donations and support.
As both Russell and Strickland struggle to recover in the aftermath of such devastation, they know that not all is lost — they still have each other, after all. Russell is expected to make a full recovery and to resume living with Strickland once they are both in a more stable place.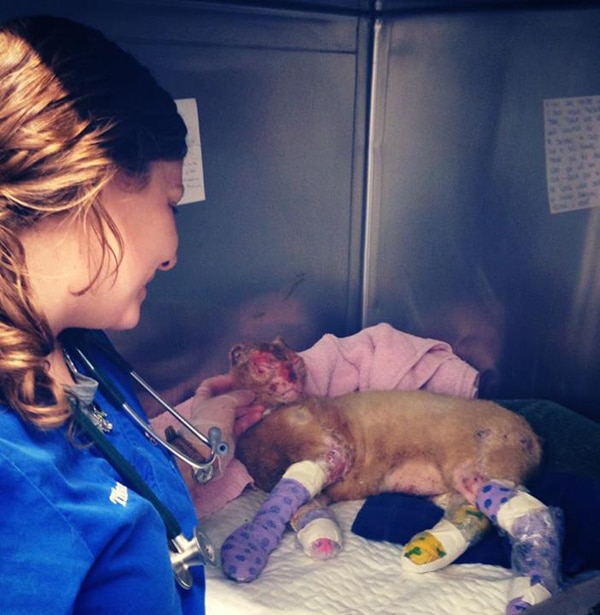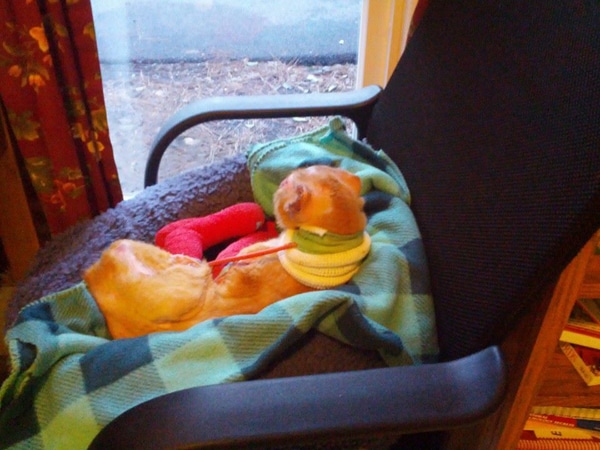 All photos via the Animal Emergency Hospital and Urgent Care Facebook page. Go check them out to see Russell's progress, as well as the rest of the work they do.
And here's wishing the very best for Russell.
Read stories of rescue on Catster: