Executive Editor Melissa L. Kauffman dishes on the top cat products out there: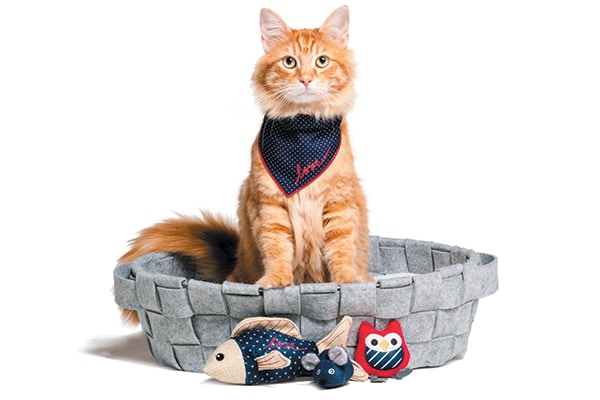 Toys, scratchers, feather teasers, beds and more make up this line of feline products from Ellen DeGeneres and PetSmart. Exclusively available at PetSmart, the products all adhere to Ellen's signature classic detailing design. $5.99 to $39.99. ED Ellen DeGeneres; petsmart.com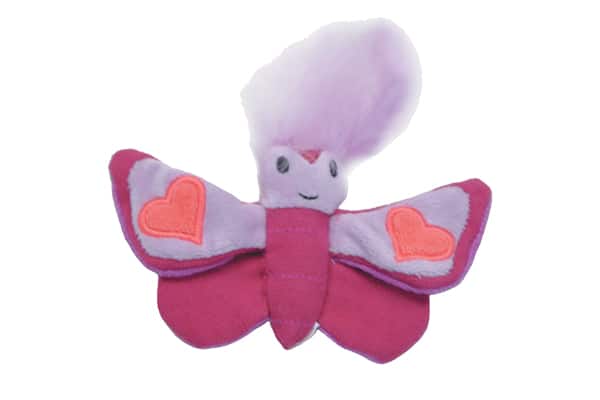 What cat can resist catnip? That's why this new toy line is especially designed to use catnip spray. The Turbo Scent Locker cat toys come in five different shapes as well as five plush animal toys. Catnip spray is included. $8.49. Coastal Pet Products Inc.; coastalpet.com
3. First-aid kitty kit from PetMedic USA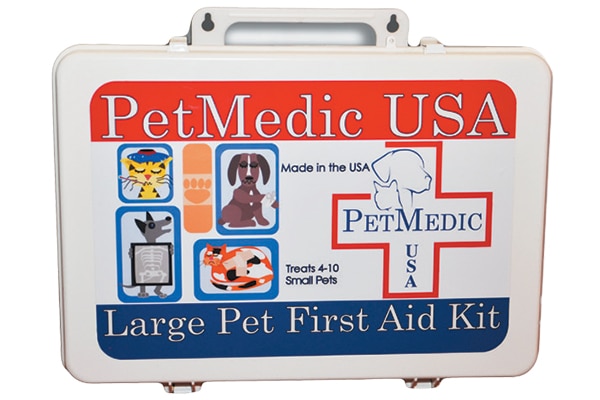 Everyone needs a first-aid kit for their kitty, and this one offers everything you may need for home emergencies. Includes various sizes of dressings and bandages, cleansing, antimicrobial and germicidal wipes, eye wash, iodine swab stick, gloves, scissors, cold packs and much more for a total of 60 items. Also includes an easy-to-follow first-aid guide, all in a durable plastic case. $74.99. PetMedic USA; equimedic.com
4. Automatic pet feeder from Pet Safe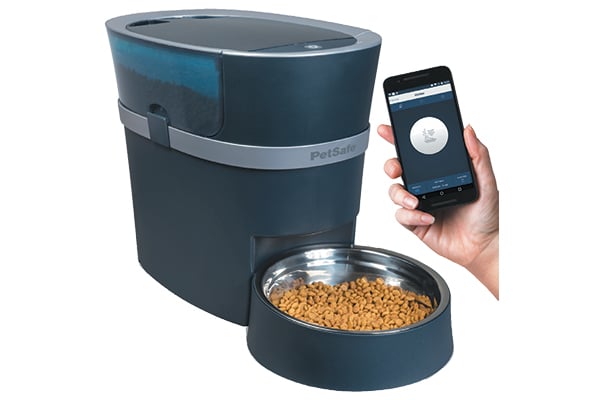 Got an iPhone or Android? You'll love this Wi-Fi-enabled feeder that allows you to feed your pet's meals anytime and anywhere. Customize, monitor and schedule portions and the amount of feedings. The stainless steel bowl has a 5-cup capacity, and the hopper holds 24 cups of dry or semi-moist food. $189.95. Pet Safe; store.petsafe.net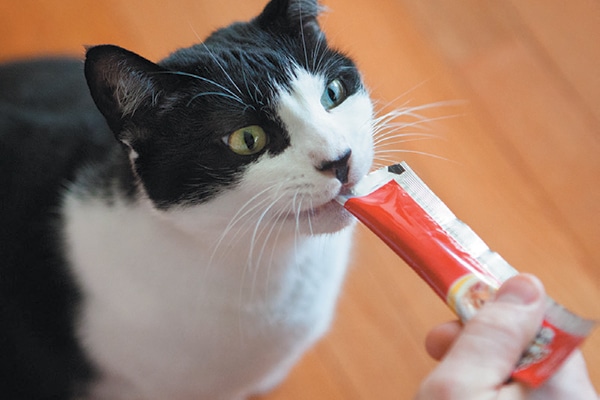 Your cats will lick up the new Delectables Squeeze Up, a fun, interactive wet treat that can be fed by hand or used as a topper over dry food. The rich and thick puree is available in chicken and tuna flavors plus comes in a lickable tube. $1.97/pack of four. Hartz Mountain Corporation; hartz.com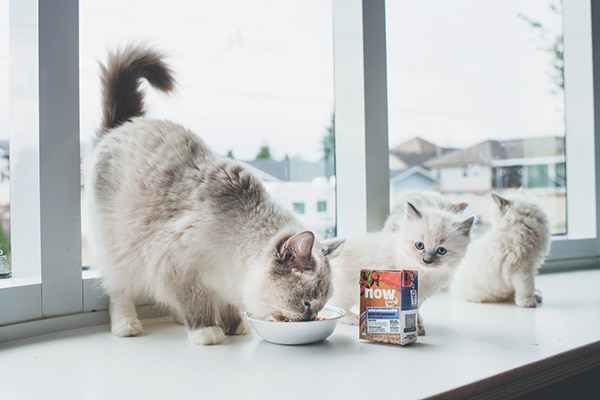 Add some excitement to your cat's dinnertime with the Now Fresh line of stews and patés that can be used as a balanced meal, a treat or a topper. Ingredients include turkey bone broth, Omega 3 and 6 oils from coconuts and canola, flaxseed and dried kelp. They have zero grains, gluten, wheat, beef, chicken, corn or soy, rendered meats, by-products or artificial preservatives. Each comes in a Tetra Pak carton, made from 65-percent renewable resources and is 100-percent recyclable. Comes in Turkey Stew, Wild Salmon Stew, Pork Paté or Wild Salmon Paté. $3.49. Petcurean; petcurean.com 
Thumbnail: Pet Safe automatic pet feeder.
Editor's note: Have you seen the new Catster print magazine in stores? Or in the waiting area of your vet's office? Click here to subscribe to Catster and get the bimonthly magazine delivered to your home. 
Shop for other cat products on Catster.com: