Hey Catster readers. March is Poison Prevention Awareness Month, which means that if you've never inspected your home for items that could prove disastrous for your cat friend, now's the time. And even if you've already kitty-proofed the house, a review is always helpful.
Use this article as a way to help spread awareness about the importance of making sure owners take responsibility for creating safer environments for their cat friends. We've created a handy infographic for you to share wherever possible, and we've also included some helpful information.


Check out Catster.com for more extensive information on dog safety.
Common foods that are toxic to cats include:
Alcohol
Bones
Caffeine
Chocolate
Citrus oil extracts
Grapes and raisins
Medicine and supplements not intended for or prescribed to your cat
Onions
Potato; rhubarb and tomato leaves and stems; green tomatoes or potatoes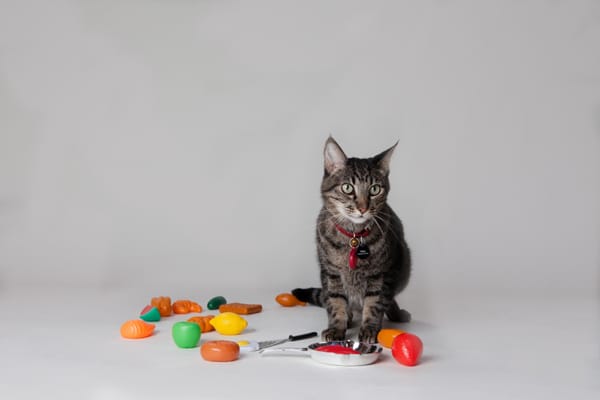 Photo by Found Animals
In addition to these foods — which can be fatal in even the smallest amounts — there are other foods that can cause harm with repeated exposure or in excessive quantities. Canned tuna intended for human consumption does not provide even nutrients longterm, but can be fed as an occasional treat. Anything that is excessively salty, sweet, or fatty can be okay in smaller portions. Consult your veterinarian on the best diet for your cat before giving a new food.
Common household plants that are toxic to cats include:
Amaryllis
Azalea
Cactus
Caladium
Creeping Charlies
Lilies
Ivy
Mistletoe
Philodendron
Poinsettia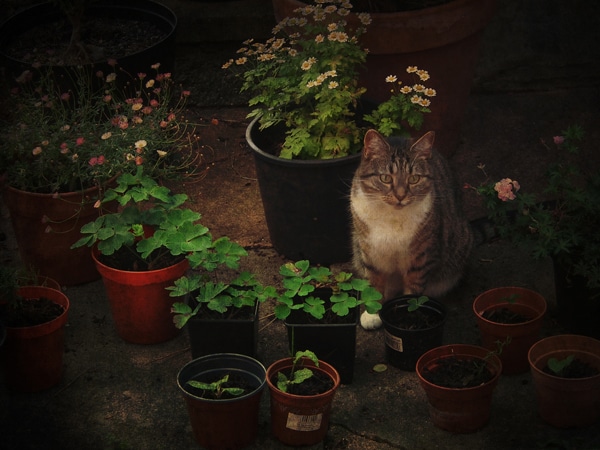 Photo by Caroline
Symptoms of poisoning include:
Vomiting
Diarrhea
Difficulty breathing
Seizures
But hey, accidents happen, and when they do, you can help allay the situation by being prepared. Make sure you have your local emergency veterinarian's contact handy, as well as a carrier prepared for your cat, and cash or a credit card set aside specifically for medical events. The ASPCA also has a National Animal Poison Control Center you can call, but beware that charges may apply — check the site for details.
What will you be doing for Poison Prevention Awareness Month? Which precautions would you add to this list?
Top photo by G-Tinnetje
Check out Catster for more in depth information on how to make your home safer for your cat:
Learn more about your cat with Catster:
About Liz Acosta: Catster's former Cuteness Correspondent, Liz still manages the site's daily "Awws," only now she also wrangles Catster's social media. That's why she wants you to follow us on Facebook, Twitter, and — her personal favorite — Instagram. See ya there!