Last week I had to ignore my personal Twitter feed. The Tribeca Film Festival did its thing in New York, and part of that thing included a screening of the Lil Bub documentary, Lil Bub & Friendz. As part of its promotion, Bub was on a whirlwind press tour where lots of people got to be in her magical presence. Even Robert De Niro got to meet Lil Bub. (You see what I did there? Bub is obviously the bigger star … because she's actually from outer space. Robert De Niro is lucky to have met her.)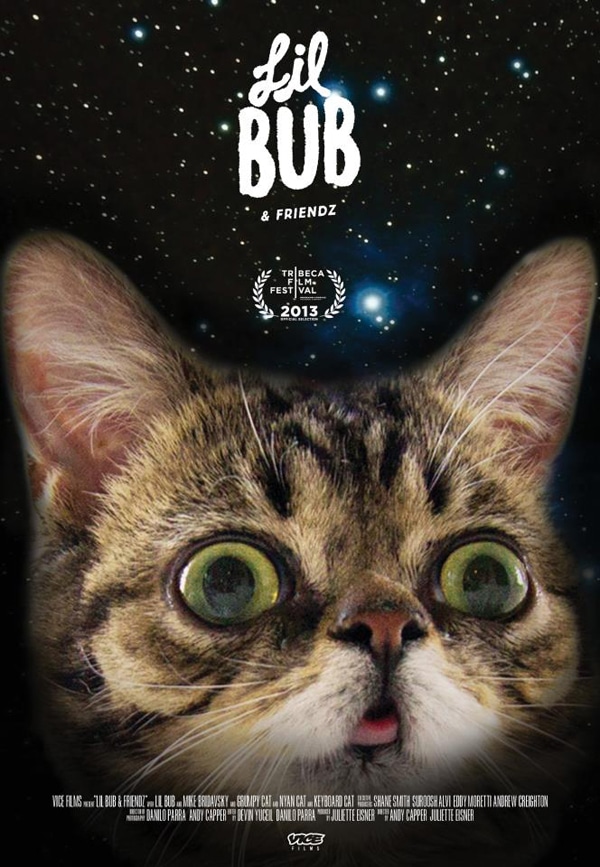 As part of the film fest, online access to the films was granted to a limited number of people. As soon as Bub tweeted to jump on that, I did. (By the way, I totally believe that Bub is indeed the one behind the tweets, because she has six toes on each paw and also telekinetic powers and I mean, just look at her! Bub proves that anything is possible.)
The Bub movie is amazing and moving. I don't want to give anything away, but I did learn that Bub's presence on this planet is limited, because hers is a mission of love, and part of learning about love is learning about loss. I came to the conclusion that if I do not get to meet Bub in this lifetime, I will simply expire into sad space dust. That's why I had to ignore my Twitter — people were meeting Bub left and right, and I was having a quiet meltdown of wistful envy.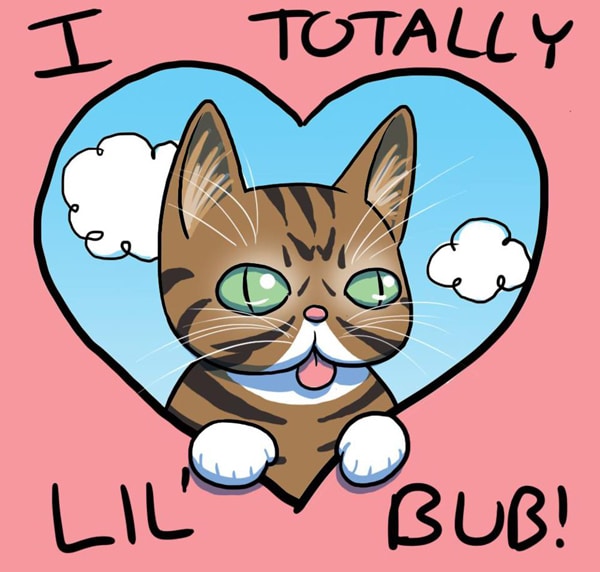 But you know what? Whatever. If I really feel that upset about other people getting to meet this miraculous space cat, then obviously I have not taken the message of Bub to heart. Because Bub is all about peace and acceptance and living in harmony with the world.
So let's take a deep breath, shall we? And contemplate the Zen of Bub. Here are five life lessons I learned from Lil Bub and Friendz.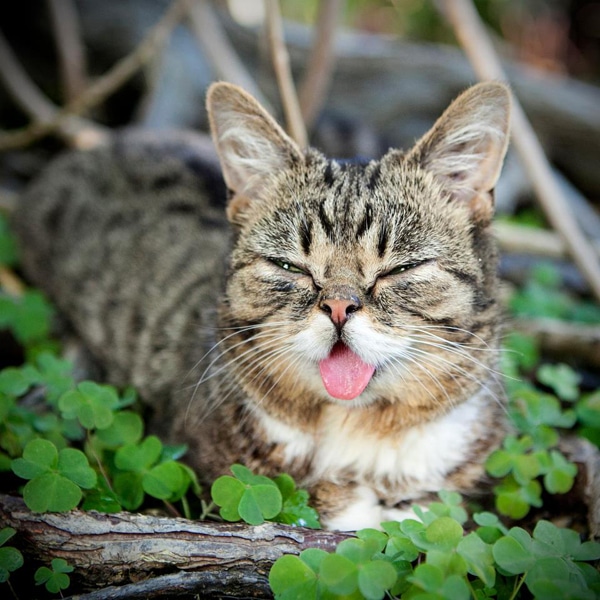 1. When life gives you troubles, fold your hands and close your eyes, and think of soft things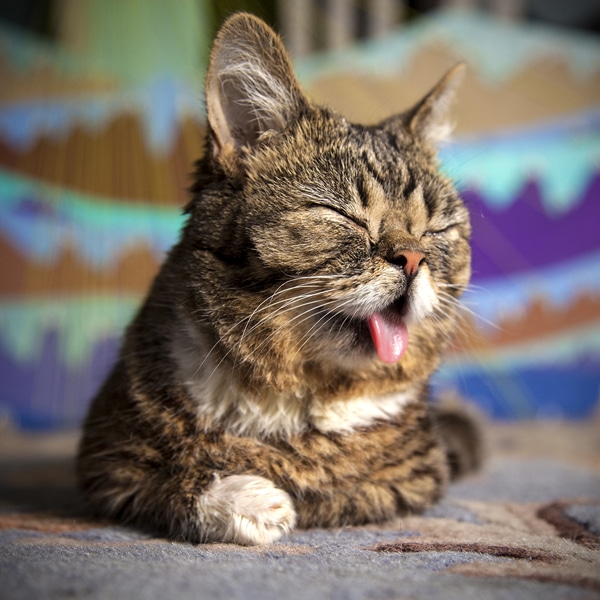 This is Bub's signature pose for a reason — Bub dwells in a permanent state of peace. Doesn't she look so peaceful? And don't her paws look so soft? At the risk of sounding creepy, I want to feel her paws against my cheek. I bet they feel like the softest, finest silk.
2. Just be yourself and the world will celebrate you for it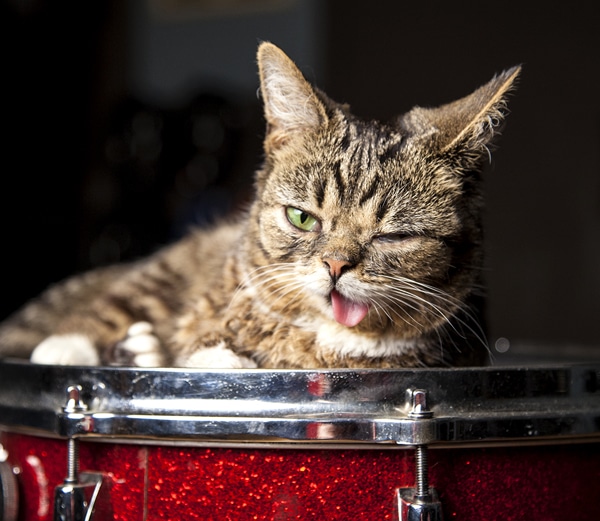 Bub is no ordinary cat. She has, like, a million toes, and yet she has not one tooth. Her lower jaw decided to up and leave her, her eyes are really, really big, and the bones of her limbs are dense and bowed, which means she can't really move with all the grace and agility of other cats. Bub could have taken her strangeness and shamefully hidden it away in a bell tower, but she didn't! She made it incredibly cute!
Her Dude calls her a "perma-kitten," which is the most adorable thing ever. And the world loves her for it. There's this scene in the movie where she arrives at the Internet Cat Video Film Festival and within seconds a crowd gathers around her, their faces bright with adoration. People send her fan art. She has her own merchandise line. Her movie won Best Feature Film in the Tribeca Online Festival. Bub, you're a star!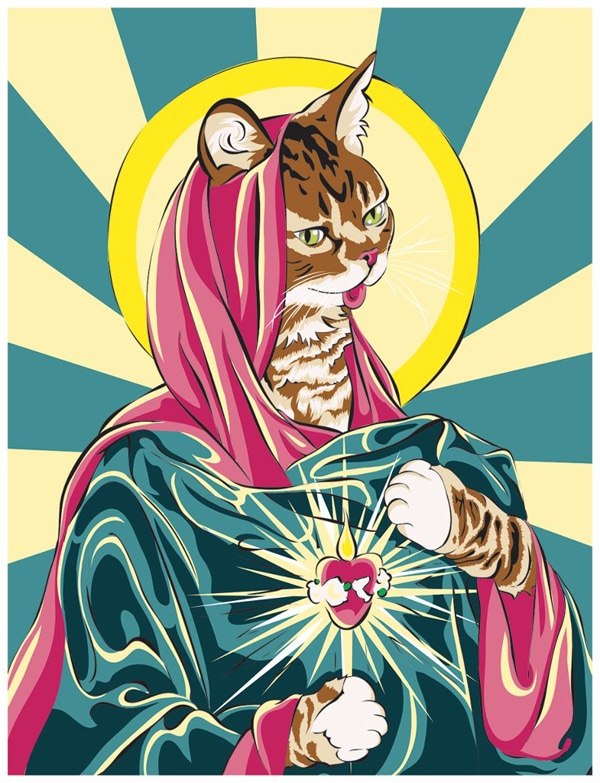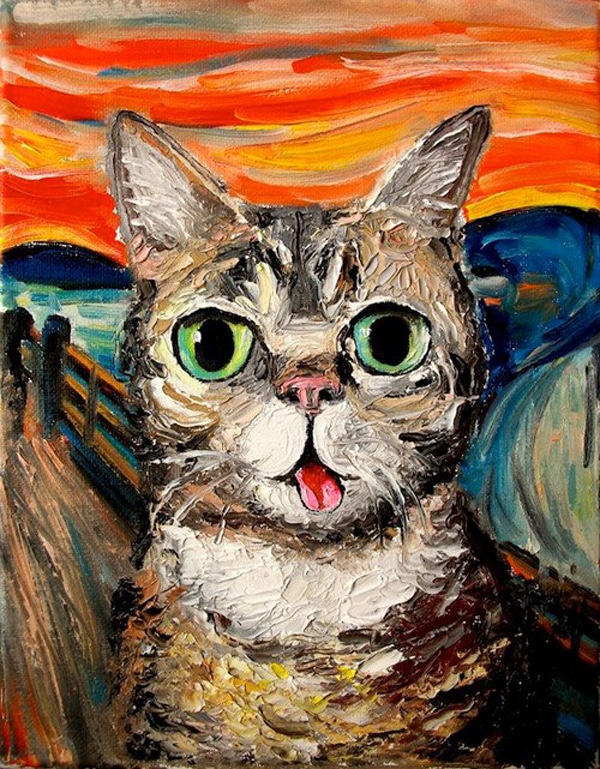 3. Take chances because life is full of miracles and magic, and you just never know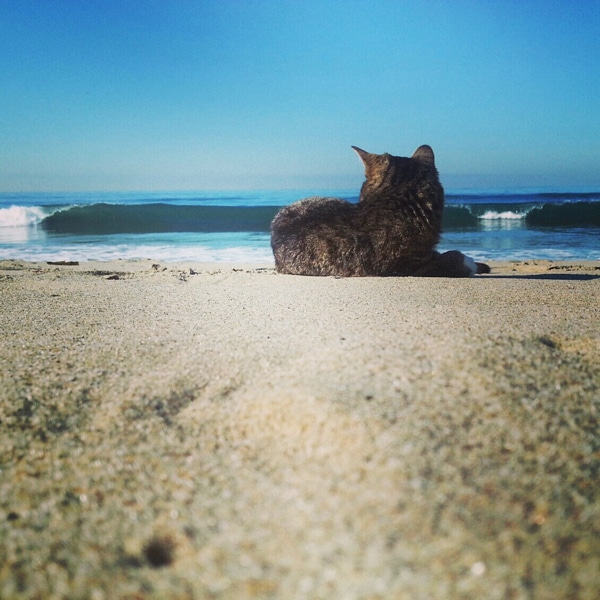 Bub was rescued from a barn in Indiana. A woman heard her crying in the darkness, and upon investigation, she found a litter of kittens. Bub was the obvious runt. I say "runt," but what I really mean is her spaceship landed on Earth, and in order not to alarm anyone, Bub cuddled up with a litter of barn cats to keep her alien identity a secret. In her infancy, Bub shared a home with a girl whose birth was a miracle as well. The Dude was a struggling recording engineer prior to Bub, but her fame helped him recover. What if no one had answered those helpless mewings? Explore your interests, reach out to others, and never give up — you just never know what opportunities are around the corner.
4. Life is short, so live with authenticity and robustness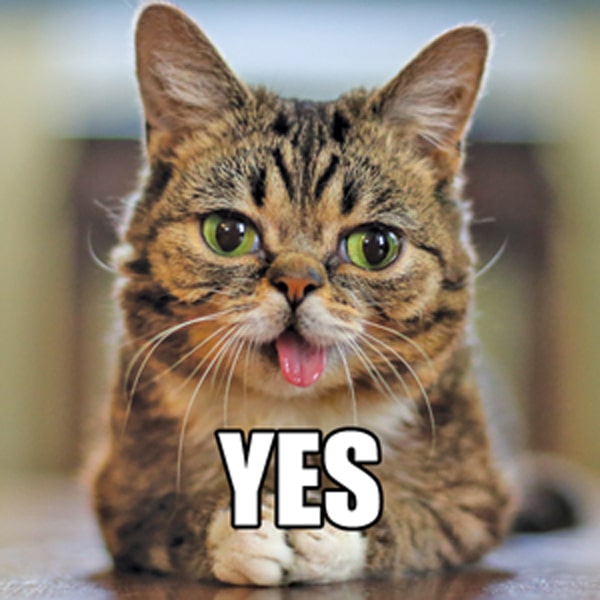 There's all this weird stigma attached to guys who are into cats, but if The Dude hadn't followed through on his fondness for felines, he would have never met Lil Bub, and maybe his recording studio would have gone under and he'd be totally bummed. But The Dude was true to himself, and when he fell in love with Bub, he didn't hesitate — he just went for it. He loved her so much he proudly posted a photo of her online, and the Internet went nuts. While it's true that Bub's time on this planet is limited, that doesn't stop her or her Dude from appearances on talk shows, making an awesome movie, and traveling all around meeting cool people.
5. Love is the most powerful thing in the universe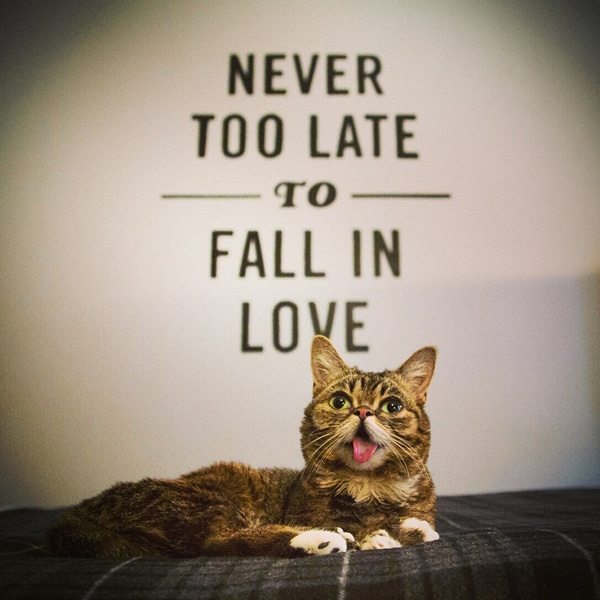 I'm not sure about this, but I'd wager Bub's spaceship is powered almost exclusively by love and cuteness. Don't quote me on this, but I am pretty darn sure about it. The love between Bub and her Dude is palpable throughout the movie, especially in a moment of panic when Dude comes home to find Lil Bub sick and rushes her to the vet. I found myself crying as the credits rolled, uplifted by the magic of this little, adorable, accidental creature. It made me want to run out and hug everyone. It made me feel optimistic. Look, in my own ways, I am a perma-kitten too. I'm really short. It sometimes frustrates me when I can't find clothes that fit right at all. But Bub has taught me to love myself as I am, and my world is a lot brighter for it.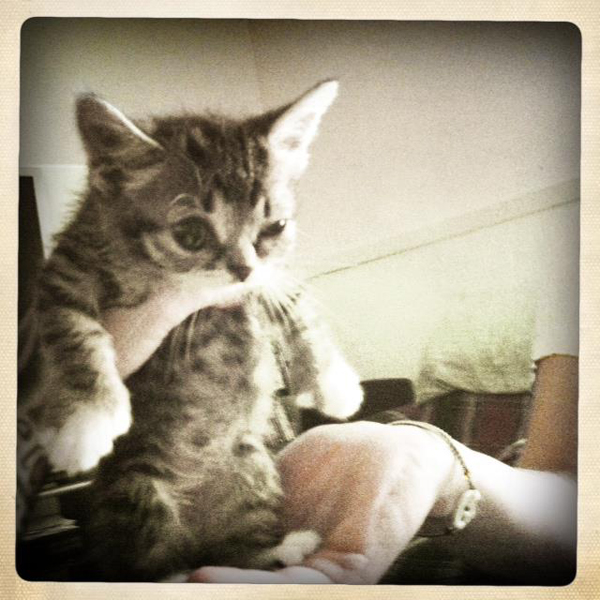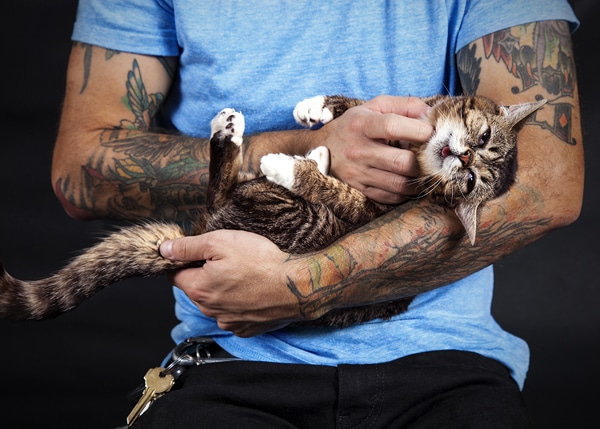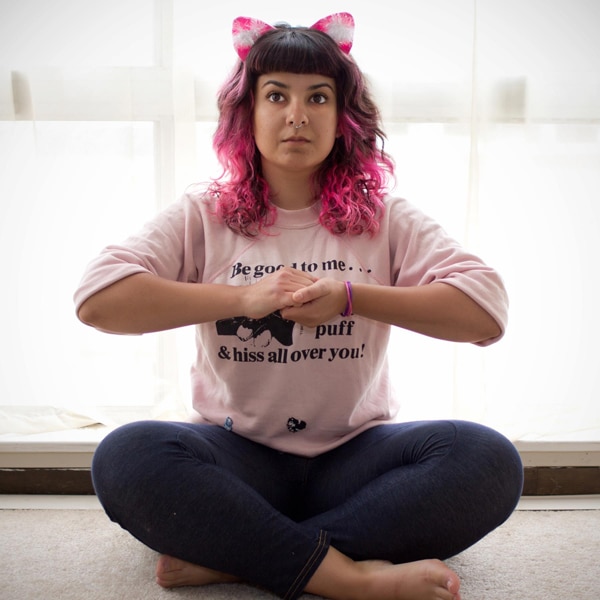 All photos via the Lil Bub website
Read more about precious Lil Bub on Catster: